1967 VW Bug Convertible Cupholders & Consoles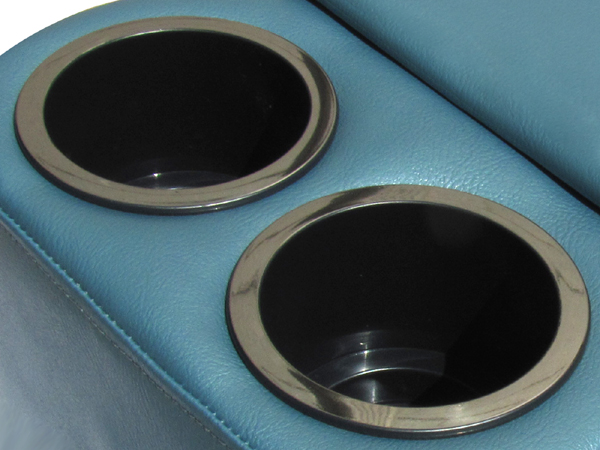 We offer a huge selection of 1967 Volkswagen Bug Convertible Cupholders and VW Consoles in your choice of styles and colors.
Our VW "Plug N Chug" Cup Holder slides into the ashtray slot. It can hold drinks sized between 12 and 32 ounces. Plus, it has extra storage for a cell phone or garage door opener.
Our VW Wireframe Basket fits over the center hump of your 1967 VW Bug Convertible. It has plenty of storage space plus two drink holders, one small and one large. It is available in a variety of finishes.
Our VW Floor to Dash Console offers a flip open compartment which can be used for storage or mounting aftermarket gauges or a radio. This VW Console is available in vinyl or velour in a multitude of colors to match your VW interior upholstery.
For the rear seat, we offer a variety of bench seat consoles in an array of styles and colors. All of our VW Bench Seat Consoles include two cup holders and a felt lined storage compartment. Our VW Bench Seat Consoles are made with high-quality vinyl and are available in over 30 colors to perfectly match the interior of your VW Bug Convertible.
---
Products:
Recently Viewed Items:
Copyright © JBugs.
All rights reserved. All images protected by US and International copyright laws. No part of this website may be reproduced, distributed, or transmitted in any form or by any means. All Prices subject to change without notice or obligation. Not responsible for typographical or photo errors. "Volkswagen", "VW","Beetle", "Super Beetle", "Bus", "Ghia", "Type 2", "Type 3", "Thing", "Rabbit", "Cabriolet", "Jetta", and "Golf" are trademarked by Volkswagen of America and are used for descriptive purposes only.
has been added to your cart.
Quantity:
We Also Highly Recommend: