VW Engines
Hey JBugs? Where are all the VW Engines?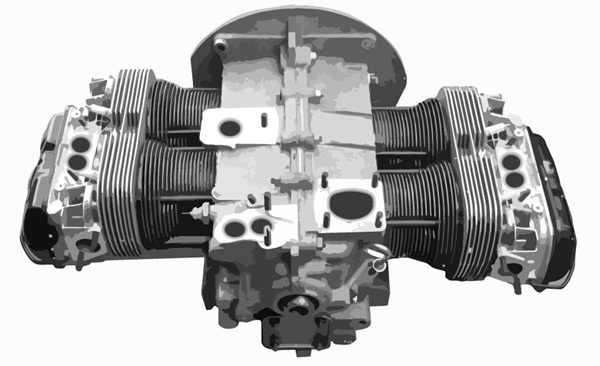 For years, JBugs offered brand new VW long-block engines built by "VW of Mexico". Even though VW of Mexico ended Beetle production in 2003, they continued to produce long block engines for years to come. Sadly, all good things must come to an end. Today, there are no new VW factory built engines on the market JBugs can offer.

That is not to say there are no new aircooled VW engines being produced. The humble VW engine lives on due to demand for stronger engines in classic VW's, and their popularity in race and off-road applications! Customers who are looking for a Long block Engine can find rebuilds and 000 mile engines from plenty of reputable shops that primarily focus on engines. We'll leave engine building to the mechanics, performance enthusiast, and grease monkeys. JBugs will instead focus on being the best VW parts supplier on the market.

California Pacific JBugs focuses on being the "all-around" VW shop. Though this means we can not compete on a specialty market like engines, we strive to stay competitive on Interior Kits, Body Rubber, Exterior Trim, Suspension and all the everyday items you will need to keep your car running.
---
Select a Subcategory:
Recently Viewed Items:
Copyright © JBugs.
All rights reserved. All images protected by US and International copyright laws. No part of this website may be reproduced, distributed, or transmitted in any form or by any means. All Prices subject to change without notice or obligation. Not responsible for typographical or photo errors. "Volkswagen", "VW","Beetle", "Super Beetle", "Bus", "Ghia", "Type 2", "Type 3", "Thing", "Rabbit", "Cabriolet", "Jetta", and "Golf" are trademarked by Volkswagen of America and are used for descriptive purposes only.
has been added to your cart.
Quantity:
We Also Highly Recommend: