VW Vehicle Identification
Step 1: Select your Car:
Select your VW model below & enter your VIN to view VW Identification information referencing VW Years, Model, Chassis Number, and Engine Number. Scroll to the footer of the page for more information about identifying the origin of your classic VW.

Not interested in VINs? Navigate to a complete menu of parts for your VW model and year using the drop down vehicle navigation above.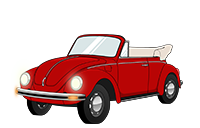 Beetle/Super Beetle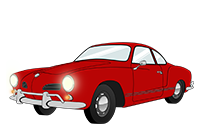 Karmann Ghia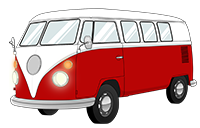 Type 2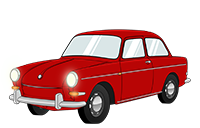 Type 3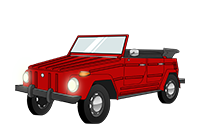 VW Thing
Step 2: Enter your VIN
**Example VIN Number:
4 846 835
Please read disclaimer below before using this tool.

Disclaimer: This tool is not the final authority on determining your year/make/model VW. Bodies, chassis, & parts can be switched and often are. All Information listed on this page is considered "stock original specifications" for VW's destined to the US market. Always double check with your vehicle before ordering parts. We are not responsible for discrepancies.

Always buy VW parts based on VIN numbers, do NOT trust the year written on your car title. e.g. A Beetle made in Germany in late 1966 that sat on a US dealership lot till the following year, might be listed as a 1967.
Recently Viewed Items:
Copyright © JBugs.
All rights reserved. All images protected by US and International copyright laws. No part of this website may be reproduced, distributed, or transmitted in any form or by any means. All Prices subject to change without notice or obligation. Not responsible for typographical or photo errors. "Volkswagen", "VW","Beetle", "Super Beetle", "Bus", "Ghia", "Type 2", "Type 3", "Thing", "Rabbit", "Cabriolet", "Jetta", and "Golf" are trademarked by Volkswagen of America and are used for descriptive purposes only.
has been added to your cart.
Quantity:
We Also Highly Recommend: