VW Interior Parts By Vehicle
Our VW interior upholstery is manufactured by TMI in the USA. We guaranatee that our interior parts will fit your classic VW and the craftsmanship is backed by a lifetime warranty. If the upholstery splits along a seam, let us know and we will get it replaced. Save time and money with a complete interior kit. The interior kit includes seat covers, door panels, carpet, headliner, installation tools, and a video to show you how to do it yourself. Th interior kits are available for VW Bug, Super Beetle, Karmann Ghia, and Type 3.
Select a Subcategory:
VW Interiors
View More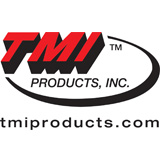 About TMI
TMI Products, Inc. is a family-owned company founded in 1982 by the four Tuccinardi brothers; Robert, Steve, Gene & John. The four brothers found their start in manufacturing by making Volkswagen door panels in their family garage in Torrance, California.

TMI manufactures high-quality interior automotive components such as seat upholstery, interior consoles, floor coverings, door panels, convertible roof assemblies, replacement seat foams, headliners, sun visors, as well as integrated electronic systems.


For more than 30 years TMI has specialized in developing high quality interior components for both classic and current model vehicles.
TMI has developed a highly effective process for matching interior components to the original OEM manufacturing specifications. TMI's team of design specialists examine the OEM fabric and stitching to ensure duplication is authentic and meets or exceeds all safety requirements. All leather, vinyl, and fabrics are manufactured to the original OEM specifications to achieve long-life durability and a look that matches its natural wear.


At the heart of TMI's operation, is a commitment to craftsmanship, safety, innovative design and cutting edge technology, integrated automotive products designed to meet and exceed our customer's demands. Why we choose TMI to manufacture our VW Interior Parts:
TMI is the Only Interior manufacturer that offers a Limited Lifetime Warranty.
TMI uses Extruded Welt for our Upholstery. That means the color is solid all the way through so even if scuffed it is still the same color. The competition uses wrapped cord; basically a string or white plastic filament with upholstery wrapped around it. If nicked, it shows the white string or plastic inside.
Vinyl Weight; TMI, like Ford, uses heavier vinyl, 30 or 32 oz. as opposed to the 24 to 28 oz. (sometimes 30 oz.) vinyl that the competition uses. TMI Vinyl will last as long the original.


Polyester Backed Vinyl; TMI has Superior Cross-Linked Polyester Backed Vinyl made exclusively for us rather than the low cost "Off-The-Shelf" cotton backed vinyl that the competition uses. Color Correct; both TMI and the competition claim accuracy, however, TMI uses Original Material sources as benchmarks to maintain our color and continues Quality Control checks with every production run. Multi-Needle Precision; TMI has four pre-set Multi-needle sewing machines to sew the exact distance sew pattern of Mustang upholstery to replicate Ford original seam widths. Door Panel Wood Backboard; TMI uses strong top quality Masonite MFD wood for our Door Panels rather than inexpensive and weak cardboard which is subject to failure even upon installation. TMI manufactures their products in the USA
We are proud to offer the most complete selection of VW Interior Parts and Accessories in the Volkswagen Industry. As VW enthusiasts, we understand the importance of restoring your air-cooled VW Interior just the way you want. That is why we offer the largest selection of interior upholstery materials and colors so you can restore your VW to stock or create a custom look based on your personal vision.
JBugs is your one-stop-shop for Volkswagen Interior Parts. We have everything from seat covers to headliners to dashboards and virtually everything in between. All of our Interior Upholstery is made in the USA by TMI.
---
JBugs first created the complete interior kit for classic Volkswagens over 25 years ago. The kit bundles together all of the parts needed to completely restore the interior of your classic VW. By purchasing all of the parts together in the kit, you save up to $100 on your interior restoration.
The VW Interior Kit includes the finest components and is offered in over 40 different color and material options. The kit consists of VW seat upholstery, door panels, a headliner (not for convertibles), a carpet kit, a hogring kit, headliner glue (not for convertibles), and the JBugs Interior Restoration DVD which shows you how to restore your interior like a professional.
If you see something you want, but you can't find it, let us know. Most VW interior kits can be modified to include any additional items required, or to make custom modifications.
---
JBugs offers the most complete selection of quality replacement VW Seat Upholstery in the classic Volkswagen industry. The selection of colors, materials, and the ability to mix and match is part of what sets JBugs aprt. All of our VW upholstery is made by TMI in the United States. Our VW seat upholstery is color correct, made using only quality materials and is checked before leaving the factory to ensure customer satisfaction.
Our selection of materials includes basketweave Vinyl, squareweave vinyl, tweed cloth, smooth vinyl and velour cloth all in a variety of colors. If we do not already offer what you want, we can custom make a VW Interior to meet you of your needs, as long as you can provide the material. Our seat upholstery is made to original factory patterns in the United States, not be be confused with other, lower quality seat covers made from cheap foreign made imitations.
In addition to our huge selection of classic Volkswagen seat upholstery, we also offer all of the essentials needed to re-cover your seats, including our complete interior restoration video that will walk you through the steps to install your new VW seat covers.
---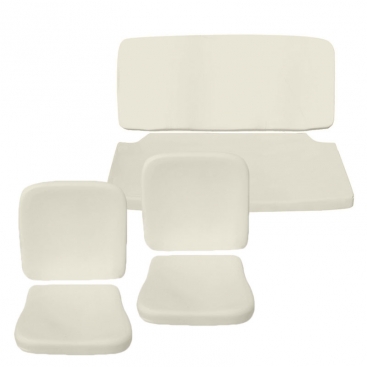 We offer a complete selection of Volkswagen seat pads and seat pad kits that are made by the same manufacturer as the upholstery and designed to fit each specific year and model of VW. Like our Volkswagen seat upholstery, our seat pads are guaranteed to fit perfectly.
Our Volkswagen seat pad kits include pre-formed, injection molded, high density foam rubber that will provide the perfect amount of cushion and volume to fill out your seat properly, provide the comfort you expect, and last for years.
We highly recommend purchasing burlap or sisel pads when installing new seat foam. A layer of burlap or sisel will prvent a broken springs from poking through the foam and creating a hole in your seat over time. 6 yards of burlap or 3 sheets of sisel are recommended to cover both front and rear seat springs.
---
We offer VW headliners in a variety of materials including original perforated vinyl, crush grain vinyl and mohair. In addition, we also offer custom materials like tweed and velour.
Click on image above for explanation between both headliner styles.
If you have a VW Bug, there are two different headliner styles, original, and easy-install. We offer both of them and recommend the easy install version if you do not have a sunroof, ragtop, or convertible. If you have a Beetle ragtop, sunroof, or convertible, or any other classic VW, our headliners are exactly like the original. All of the VW headliners we offer are made with anti-microbial treated thread. This thread resists mildew and rot to keep you headliner tight and looking great for years.
Don't forget to purchase new headliner padding when you replace your VW headliner. This will reduce noise and vibration while also giving you an improved appearance along the pillars. Your headliner will look and fit better. You will need to remove the windows when installtion a new headliner and we recommend removing your seats for better mobility inside the vehicle.
---
We offer VW door panels in vinyl, velour, and tweed cloth and each material is offered in a wide variety of colors. The door panels are made using the same materials as a seat covers, providing a perfect match across your interior.
Our replacement door panels feature original-style, padded heat-seamed patterns and thick Masonite board backing. The backing is pre-cut for door panel clips and the template is scoured if you choose to install armrests. When purchasing door panels, it is recommend to purchase new clips and seals. It will make your restoration much easier and ensure the best fit possible.
---
Our VW armrests are available in a variety of colored vinyl to perfectly match the TMI VW door panels. If you are installing new door panels, you will want to think about replacing your armrests. If your armests are not black, over the years, the sun and dirt will discolor them. When placed right next to brand new door panels, any color difference will be much more noticeable.
---
We offer carpet kits and carpet padding for classic Volkswagens in variety of colors and materials. We offer VW carpet in loop, cutpile, and original German Squareweave. Each carpet material is offered in a variety of colors. The loop carpet is the most popular and comes with a thick rubber backing. We have worked with our suppliers to offer the highest quality products on the market and the JBugs loop material does not "smile" like other, lower quality products when folded. This is especially important for Volkswagens due to the height and width of the shifter tunnel. Black, charcoal, and oatmeal are by far, the three most popular colors.
The fitment of the carpet is guaranteed provided you have the correct year body, floor pan, and footrest. For many applications, we offer premium carpet kits which have pre-cut grommets for the shifter and e-brake boot. There is also an extra grommet next to the accelerator pedal where the carpet tends to wear faster from driving the car. There are three different binding options for all of our carpet kits, yarn, cloth, or vinyl. Yarn binding comes standard on all JBugs carpet kits and what we usually recommend. Vinyl binding will provide contrast, and cloth binding is what came original with German Squareweave carpet. If you are doing a stock, original restoration and paying up for squareweave, go with the cloth binding. If not, the cloth binding will fade over time and it highlights every seam and piece of carpet in the interior.
---
We offer front speaker kick panels and rear speaker trays as an option to upgrade the sound in your classic VW. Speaker kick panels are mounted to the front inside panels of your vehicle and provide the best sound quality. These heavy-duty fiberglass panels are painted black and can handle most 5 1/4" and 6.5" speakers. If you have high-end speakers with a speaker depth deeper than 2.25" inches, we recommend the MAX, kick panel speakers. The speaker kick panels can be installed either before the carpet or after the carpet has been installed, although we usually recommend installing the kick panels before the carpet for a cleaner apperance. Speaker kick panels are available for the VW Bug, Super Beetle, Karmann Ghia and Type 3.
Our rear speaker trays fit behind the rear seat (in the luggage area) of the VW Bug and Super Beetle. The speaker trays are pre-cut for (2) 6" x 9" or 5 1/4" speakerrs or they can also be purchased without the speaker holes. These trays are available in the same materials as your seat upholstery and door panels to provide a complete, finished apperance for your interior. The speaker trays can either be mounted flush with the top of the back seat with the use of bracket or they can be placed lower and sit on top of the wheel wells to keep a little more hidden.
---
Our complete selection of VW Door Sill Plates available in a variety of styles including fully polished aluminum and powder coated gloss or satin black. Choose between solid color and polished aluminum raised ribs to create a stylish custom look.
VW Door Sill Plates cover the ending portion of the carpet, protecting it from damage and hiding the heater channel to create a smooth, clean look. Our Volkswagen Door Sill Plates look great and protect vulnerable areas that frequently get damaged. Constructed from high quality billet aluminum, our VW Door Sills not only look and fit great, but are durable and will last for years.
---
We offer a complete selection of VW Sun Visors in vinyl or velour in a variety of colors to match your seat upholstery and headliner.Our Volkswagen Sun Visors are the finest on the market. All of our VW Sun Visors are made in the USA with the exclusive Jersey Spring Clip mechanism to keep your visor in the proper position and prevent it from drooping.
---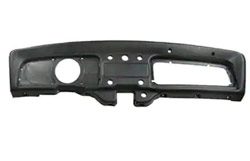 We offer quality replacement VW dashboards, parts, and accessories for the VW Bug, VW Super Beetle, VW Karmann Ghia, VW Thing, and VW Type 3 (Squareback, Fastback, Notchback). Our VW Dashboards fit great and have the same texture, fit and padding as the original. These are the finest replacement Volkswagen dashboards on the market. We do not sell poorly made, cheap dashboards because we know first-hand that they just do not fit.
Our complete selection of quality dashboards, dash covers, accessories, gauges, knobs, cables, glove boxes and heater vent covers are the finest parts on the market.
Because the Volkswagen Beetles made before 1968 and the Volkswagen Thing did not come with an original dashboard, we do not offer replacement dashboards, but we do carry dash accessories for both. Our VW dashboards, parts, and accessories are customized to specific VW models and years to ensure a perfect fit.
---
We offer a wide selection of Volkswagen Cup Holders in your choice of styles and colors.
Our VW "Plug N Chug" Cup Holder slides into the ashtray slot. It can hold drinks sized between 12 and 32 ounces. Plus, it has extra storage for a cell phone or garage door opener. Our VW Wireframe Basket Cup Holder has plenty of storage space plus two drink holders, one small and one large. It is available in a variety of finishes.
We also offer a variety of bench seat consoles in an array of styles and colors. All of our VW Bench Seat Consoles include two cup holders and a felt lined storage compartment. Our VW Bench Seat Consoles are made with high-quality vinyl and are available in over 30 colors to perfectly match the interior of your Volkswagen.
Recently Viewed Items:
Copyright © JBugs.
All rights reserved. All images protected by US and International copyright laws. No part of this website may be reproduced, distributed, or transmitted in any form or by any means. All Prices subject to change without notice or obligation. Not responsible for typographical or photo errors. "Volkswagen", "VW","Beetle", "Super Beetle", "Bus", "Ghia", "Type 2", "Type 3", "Thing", "Rabbit", "Cabriolet", "Jetta", and "Golf" are trademarked by Volkswagen of America and are used for descriptive purposes only.
Get $10 Off

Your First Purchase

*
has been added to your cart.
Quantity:
We Also Highly Recommend: