JBUGS VIDEO SERIES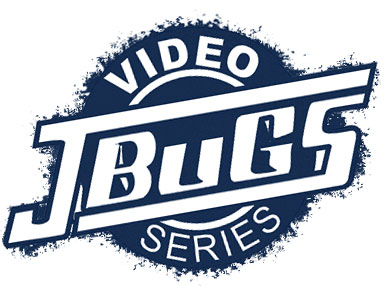 JBugs Video Series
41-055 VW Headliner Padding Kit Product Showcase:
Video Overview:
Headliner installation can be a hassle sometimes. We offer a pad kit that will make the task all worth it in the end. Follow along as we highlight the key components in our headliner pad kit for VW Beetle and Super Beetle sedans.
Video Transcript:
Hello I'm Sam with JBugs.com. Installing a headliner in your VW beetle is one of the toughest parts of doing an interior restoration, so while you're doing it, do it right.
Our 14 piece headliner padding kit insulates and helps with sound deadening the interior of your VW. The Beetle headliner padding includes material to cover: the roof, above and down the door posts, above and behind the quarter windows, as well as padding for around and below the rear window.
The headliner padding get glued to the body before the headliner is installed, and provides a professional looking install by softening edges and covering body seems. The pad kit fits all sedan, ragtop and sunroof, standard and super beetles. Ragtop and sunroof owners will of course have to trim down the roof panel.
The headliner padding kit, headliner glue, our interior video that shows you how to install the headliner and all the other items you need to install a new headliner on your beetle, are always available with us at JBugs.com
Copyright © JBugs.
All rights reserved. All images protected by US and International copyright laws. No part of this website may be reproduced, distributed, or transmitted in any form or by any means. All Prices subject to change without notice or obligation. Not responsible for typographical or photo errors. "Volkswagen", "VW","Beetle", "Super Beetle", "Bus", "Ghia", "Type 2", "Type 3", "Thing", "Rabbit", "Cabriolet", "Jetta", and "Golf" are trademarked by Volkswagen of America and are used for descriptive purposes only.