JBUGS VIDEO SERIES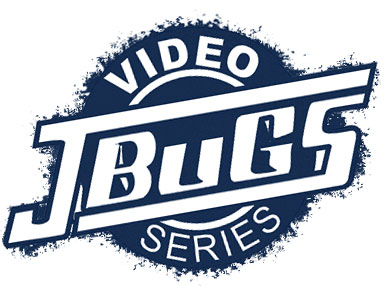 JBugs Video Series
113WHEEL Black Grey & Ivory VW Steering Wheel Product Showcase:
Video Overview:
We offer all of the Stock VW Steering Wheels that are available on the market. We have OEM replica steering wheels for the 1960-1971 Beetle and Karmann Ghia, 1962-1971 Type 3 and the Type 2. These high quality replacement steering wheels look just like the original wheels.
Video Transcript:
Hello, Sam here with JBugs.com
Your steering wheel is the connection between you and your car.
If you have a 1962 to a 1971 Beetle, Karmann Ghia, or Type 3, we have a stock replacement modeled after the original. The steering wheels are available in black, ivory, and grey and come with the horn ring, springs and screws, and a Wolfsburg crest horn button.
The wheel uses the original contact ring which mounts to the bottom, and we offer replacement contacts if yours is missing. Installing the wheel takes just a few minutes and makes the connection between you and your VW much more authentic.
We list the 113 wheel black, ivory and grey, online at JBugs.com along with other steering wheels and parts for your vintage VW.
Copyright © JBugs.
All rights reserved. All images protected by US and International copyright laws. No part of this website may be reproduced, distributed, or transmitted in any form or by any means. All Prices subject to change without notice or obligation. Not responsible for typographical or photo errors. "Volkswagen", "VW","Beetle", "Super Beetle", "Bus", "Ghia", "Type 2", "Type 3", "Thing", "Rabbit", "Cabriolet", "Jetta", and "Golf" are trademarked by Volkswagen of America and are used for descriptive purposes only.