JBUGS VIDEO SERIES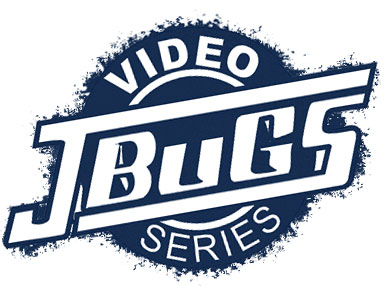 JBugs Video Series
Beetle Stock Steering Wheel Installation:
Video Overview:
If you are replacing an original, cracked VW steering wheel or an aftermarket steering wheel to spruce up your VW be sure to watch our video first. Follow along as we show you how simple it is to replace the steering wheel on your VW Beetle.
Video Transcript:
We're going to install a new steering wheel in our 1969 VW Beetle, to complement the new dashboard we've just installed.
We start by removing the center cap or horn button so we can access the steering wheel nut. Most buttons will pop out of the steering wheel. Some aftermarket steering wheels will have a bolt button. The later model horn pads require popping off the outer legs of the pad and then rotating the pad 90 degrees before removing.
With the horn button removed we can now loosen the steering wheel nut. It is standard threaded so with an appropriate sized socket remove the nut. Our later model beetle has a locking steering column which makes it easier to loosen the nut as we can just rotate the wheel to engage the lock, to prevent the wheel from turning when loosening the nut.
With the nut and washer removed and set aside, as we will be re-using them, we can now pull the steering wheel off. Most often a good, firm tug on the wheel along with tapping the back side will be enough to get the steering wheel off. If not a steering wheel puller may have to be used.
We are installing a stock replacement steering wheel which came ready to install. So we make sure the horn ground wire is tucked out of the way, and slide the steering wheel in place, tapping it down to make sure it is fully seated. We follow the wheel with the washer, and the steering column nut, and after making sure the steering wheel is indexed correctly, we can tighten the nut.
Now we can install the ground contact wire onto the horn ring with the included screw. Then follow that up by snapping the horn button into place. With the button in place, the installation of the stock steering wheel is now complete.
Copyright © JBugs.
All rights reserved. All images protected by US and International copyright laws. No part of this website may be reproduced, distributed, or transmitted in any form or by any means. All Prices subject to change without notice or obligation. Not responsible for typographical or photo errors. "Volkswagen", "VW","Beetle", "Super Beetle", "Bus", "Ghia", "Type 2", "Type 3", "Thing", "Rabbit", "Cabriolet", "Jetta", and "Golf" are trademarked by Volkswagen of America and are used for descriptive purposes only.