JBUGS VIDEO SERIES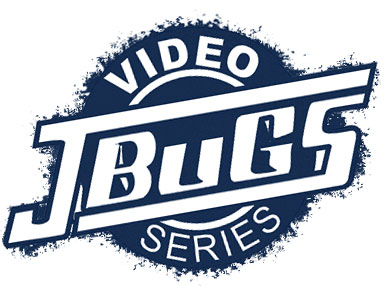 JBugs Video Series
VWSEATBELTKIT2 VW End Release Seat Belt Kit Product Showcase:
Video Overview:
We offer Seat Belt Kits for the VW Beetle in a variety of styles, for any budget. Follow along as we highlight our VW Seat Belt Kit 2, our most popular seat belt kit.
Video Transcript:
Hello I'm Sam with JBugs.com.
We offer a number of different seat belts for VWs, and one of our most popular is our and release seat belt kit 2.
The kit includes 3 point retractable front seat belts, and 2 point adjustable rear seat belts. The front 3 point belts feature a retractable mechanism that will lock in the event of a quick stop. The retractable belts pull out easily, and retract automatically for ease of use. The 3 point belts bolt into the factory mounting points, above the shoulder, on the tunnel, and to the heater channel on the floor below the shoulder mount.
The rear 2 point lap belts are manually adjustable, and bolt into the factory location below the rear seat back. The seat belts are made in the USA and meet FMV safety standards. Mounting hardware is included with the seat belts, and the webbing is available in black, grey, blue, tan and red, so you can complement your VWs interior.
Early model VWs may need threaded seat belt plugs, and depending on past modifications, drilling may be required to mount the retractable mechanism. The seat belts are universal, and we've used them in Beetles, Karmann Ghias, Type 3's, and Buses.
Our seat belt kit 2 and other seat belts are all listed online with us at JBugs.com
Copyright © JBugs.
All rights reserved. All images protected by US and International copyright laws. No part of this website may be reproduced, distributed, or transmitted in any form or by any means. All Prices subject to change without notice or obligation. Not responsible for typographical or photo errors. "Volkswagen", "VW","Beetle", "Super Beetle", "Bus", "Ghia", "Type 2", "Type 3", "Thing", "Rabbit", "Cabriolet", "Jetta", and "Golf" are trademarked by Volkswagen of America and are used for descriptive purposes only.