JBUGS VIDEO SERIES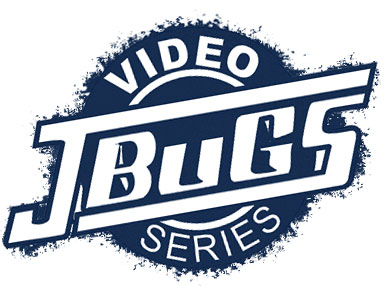 JBugs Video Series
113251053AK VW Muffler & Kit Product Showcase:
Video Overview:
The factory replacement muffler fits 1966 to 1973 VW Beetles and Karmann Ghia and has single pre-heat tubes per side. We offer the stock replacement muffler individually or with the needed gaskets, tail pipes and clamps to finish the installation. Follow along as we walk you through all the features of the 113251053AK .
Video Transcript:
Hi I'm Sam from JBugs.com. When it comes time to replace the muffler on your VW Beetle or Karmann Ghia, you can never go wrong with a stock set up.
By far our most popular exhaust is the stock Pea Shooter exhaust with chrome tailpipes. We import the mufflers directly from Germany and offer them in a kit with tailpipes, and the muffler and tailpipe installation kits.
You can select the kits with early or late tail pipes, to suit 1967 and earlier or 1968 and later models. The mufflers fit 1300, 1500 and 1600 cc engines in Beetles, Karmann Ghias, and the muffler has single heat rise connections for the intake manifold. The mufflers have the bellows for the stock fresh air heaters and it can be used with the stock heater boxes or with J-tubes.
The 113251053AK muffler is available online at JBugs.com along with dozens of other exhausts systems for your vintage VW.
Copyright © JBugs.
All rights reserved. All images protected by US and International copyright laws. No part of this website may be reproduced, distributed, or transmitted in any form or by any means. All Prices subject to change without notice or obligation. Not responsible for typographical or photo errors. "Volkswagen", "VW","Beetle", "Super Beetle", "Bus", "Ghia", "Type 2", "Type 3", "Thing", "Rabbit", "Cabriolet", "Jetta", and "Golf" are trademarked by Volkswagen of America and are used for descriptive purposes only.