JBUGS VIDEO SERIES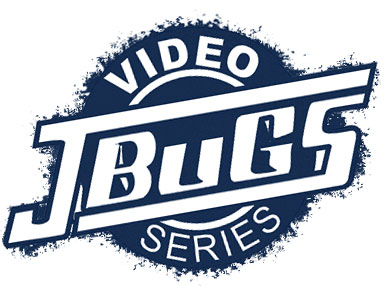 JBugs Video Series
5005 Heavy Duty Rolling Engine Dolly Product Showcase:
Video Overview:
This heavy duty VW engine floor dolly features heavy gauge steel for strength and 4 industrial swivel caster wheels for stability. It can be used for 1100cc through 1600cc based Type 1, 2, and 3 motors. Follow along as we highlight EMPI's Engine Dolly, our most compact and sturdy engine dolly.
Video Transcript:
Sam here with JBugs.com. If you find yourself pulling out VW engines on a frequent basis or have an engine or two sitting in the garage, EMPI's heavy duty rolling dolly is a must.
The end of the dolly is designed so that a jack can be rolled into and out of the saddle which makes lowering the engine into or jacking up the engine from the dolly simple and easy. The low profile design is much safer than an engine stand for storing engines and can be rolled under a work bench or rack.
Four industrial swivel caster wheels let you roll your engine out from underneath your Volkswagen or around your garage keeping your engine off the ground and freeing up your jack for other purposes like lifting your car off the jack stands. The engine dolly can be used with 11, 12, 13, 15, and 1600 based Type 1, 2 and 3 engines and is offered along with our other vintage Volkswagen parts and tools online at JBugs.com.
Copyright © JBugs.
All rights reserved. All images protected by US and International copyright laws. No part of this website may be reproduced, distributed, or transmitted in any form or by any means. All Prices subject to change without notice or obligation. Not responsible for typographical or photo errors. "Volkswagen", "VW","Beetle", "Super Beetle", "Bus", "Ghia", "Type 2", "Type 3", "Thing", "Rabbit", "Cabriolet", "Jetta", and "Golf" are trademarked by Volkswagen of America and are used for descriptive purposes only.