Alternator Only (EMPI)

---
Free Shipping
Orders over $100 qualify for free shipping.
**Continental U.S. only. Excludes oversized items.
---
Descrip

tion

Fits

Years

Videos

Tech

Tips
Shipping
Return

s

Q&A
Product Description
Alternator Conversion Kit. (EMPI)
Replace Your 12-Volt Generator With A High Charging Alternator. A New EMPI 55 Amp Alternator, perfect for replacing your original generator to boost your charging system's capabilities.
California Prop 65 Warning:
Warning:
Cancer and Reproductive Harm -
www.P65Warnings.ca.gov
Compatibility
Please Note:
The information listed below is for stock, unmodified VW's manufactured for sale in the US. VW's are commonly modified and very often parts from another year VW may have been installed on your car. California Pacific JBugs is not responsible for any errors if your car has been modified in any way.
VW Beetle
VW Beetle Sedan
1954 VW Beetle Sedan
1955 VW Beetle Sedan
1956 VW Beetle Sedan
1957 VW Beetle Sedan
1958 VW Beetle Sedan
1959 VW Beetle Sedan
1960 VW Beetle Sedan
1961 VW Beetle Sedan
1962 VW Beetle Sedan
1963 VW Beetle Sedan
1964 VW Beetle Sedan
1965 VW Beetle Sedan
1966 VW Beetle Sedan
1967 VW Beetle Sedan
1968 VW Beetle Sedan
1969 VW Beetle Sedan
1970 VW Beetle Sedan
1971 VW Beetle Sedan
1972 VW Beetle Sedan
1973 VW Beetle Sedan
1974 VW Beetle Sedan
1975 VW Beetle Sedan
1976 VW Beetle Sedan
1977 VW Beetle Sedan
VW Beetle Ragtop
1954 VW Beetle Ragtop
1955 VW Beetle Ragtop
1956 VW Beetle Ragtop
1957 VW Beetle Ragtop
1958 VW Beetle Ragtop
1959 VW Beetle Ragtop
1960 VW Beetle Ragtop
1961 VW Beetle Ragtop
1962 VW Beetle Ragtop
1963 VW Beetle Ragtop
VW Beetle Sunroof
1964 VW Beetle Sunroof
1965 VW Beetle Sunroof
1966 VW Beetle Sunroof
1967 VW Beetle Sunroof
1968 VW Beetle Sunroof
1969 VW Beetle Sunroof
1970 VW Beetle Sunroof
1971 VW Beetle Sunroof
1972 VW Beetle Sunroof
1973 VW Beetle Sunroof
1974 VW Beetle Sunroof
1975 VW Beetle Sunroof
1976 VW Beetle Sunroof
1977 VW Beetle Sunroof
VW Beetle Convertible
1954 VW Beetle Convertible
1955 VW Beetle Convertible
1956 VW Beetle Convertible
1957 VW Beetle Convertible
1958 VW Beetle Convertible
1959 VW Beetle Convertible
1960 VW Beetle Convertible
1961 VW Beetle Convertible
1962 VW Beetle Convertible
1963 VW Beetle Convertible
1964 VW Beetle Convertible
1965 VW Beetle Convertible
1966 VW Beetle Convertible
1967 VW Beetle Convertible
1968 VW Beetle Convertible
1969 VW Beetle Convertible
1970 VW Beetle Convertible
VW Super Beetle
VW Super Beetle Sedan
1971 VW Super Beetle Sedan
1972 VW Super Beetle Sedan
1973 VW Super Beetle Sedan
1974 VW Super Beetle Sedan
1975 VW Super Beetle Sedan
VW Super Beetle Convertible
1971 VW Super Beetle Convertible
1972 VW Super Beetle Convertible
1973 VW Super Beetle Convertible
1974 VW Super Beetle Convertible
1975 VW Super Beetle Convertible
1976 VW Super Beetle Convertible
1977 VW Super Beetle Convertible
1978 VW Super Beetle Convertible
1979 VW Super Beetle Convertible
VW Karmann Ghia
VW Karmann Ghia Coupe
1956 VW Karmann Ghia Coupe
1957 VW Karmann Ghia Coupe
1958 VW Karmann Ghia Coupe
1959 VW Karmann Ghia Coupe
1960 VW Karmann Ghia Coupe
1961 VW Karmann Ghia Coupe
1962 VW Karmann Ghia Coupe
1963 VW Karmann Ghia Coupe
1964 VW Karmann Ghia Coupe
1965 VW Karmann Ghia Coupe
1966 VW Karmann Ghia Coupe
1967 VW Karmann Ghia Coupe
1968 VW Karmann Ghia Coupe
1969 VW Karmann Ghia Coupe
1970 VW Karmann Ghia Coupe
1971 VW Karmann Ghia Coupe
1972 VW Karmann Ghia Coupe
1973 VW Karmann Ghia Coupe
1974 VW Karmann Ghia Coupe
VW Karmann Ghia Convertible
1957 VW Karmann Ghia Convertible
1958 VW Karmann Ghia Convertible
1959 VW Karmann Ghia Convertible
1960 VW Karmann Ghia Convertible
1961 VW Karmann Ghia Convertible
1962 VW Karmann Ghia Convertible
1963 VW Karmann Ghia Convertible
1964 VW Karmann Ghia Convertible
1965 VW Karmann Ghia Convertible
1966 VW Karmann Ghia Convertible
1967 VW Karmann Ghia Convertible
1968 VW Karmann Ghia Convertible
1969 VW Karmann Ghia Convertible
1970 VW Karmann Ghia Convertible
1971 VW Karmann Ghia Convertible
1972 VW Karmann Ghia Convertible
1973 VW Karmann Ghia Convertible
1974 VW Karmann Ghia Convertible
VW Type II (Bus)
VW Type II (Bus) Bus
1955 VW Type II (Bus) Bus
1956 VW Type II (Bus) Bus
1957 VW Type II (Bus) Bus
1958 VW Type II (Bus) Bus
1959 VW Type II (Bus) Bus
1960 VW Type II (Bus) Bus
1961 VW Type II (Bus) Bus
1962 VW Type II (Bus) Bus
1963 VW Type II (Bus) Bus
1964 VW Type II (Bus) Bus
1965 VW Type II (Bus) Bus
1966 VW Type II (Bus) Bus
1967 VW Type II (Bus) Bus
1968 VW Type II (Bus) Bus
1969 VW Type II (Bus) Bus
1970 VW Type II (Bus) Bus
1971 VW Type II (Bus) Bus
1972 VW Type II (Bus) Bus
1973 VW Type II (Bus) Bus
1974 VW Type II (Bus) Bus
1975 VW Type II (Bus) Bus
1976 VW Type II (Bus) Bus
1977 VW Type II (Bus) Bus
1978 VW Type II (Bus) Bus
1979 VW Type II (Bus) Bus
VW Type II (Bus) Single Cab
1955 VW Type II (Bus) Single Cab
1956 VW Type II (Bus) Single Cab
1957 VW Type II (Bus) Single Cab
1958 VW Type II (Bus) Single Cab
1959 VW Type II (Bus) Single Cab
1960 VW Type II (Bus) Single Cab
1961 VW Type II (Bus) Single Cab
1962 VW Type II (Bus) Single Cab
1963 VW Type II (Bus) Single Cab
1964 VW Type II (Bus) Single Cab
1965 VW Type II (Bus) Single Cab
1966 VW Type II (Bus) Single Cab
1967 VW Type II (Bus) Single Cab
1968 VW Type II (Bus) Single Cab
1969 VW Type II (Bus) Single Cab
1970 VW Type II (Bus) Single Cab
1971 VW Type II (Bus) Single Cab
1972 VW Type II (Bus) Single Cab
1973 VW Type II (Bus) Single Cab
1974 VW Type II (Bus) Single Cab
1975 VW Type II (Bus) Single Cab
1976 VW Type II (Bus) Single Cab
1977 VW Type II (Bus) Single Cab
1978 VW Type II (Bus) Single Cab
1979 VW Type II (Bus) Single Cab
VW Type II (Bus) Double Cab
1958 VW Type II (Bus) Double Cab
1959 VW Type II (Bus) Double Cab
1960 VW Type II (Bus) Double Cab
1961 VW Type II (Bus) Double Cab
1962 VW Type II (Bus) Double Cab
1963 VW Type II (Bus) Double Cab
1964 VW Type II (Bus) Double Cab
1965 VW Type II (Bus) Double Cab
1966 VW Type II (Bus) Double Cab
1967 VW Type II (Bus) Double Cab
1968 VW Type II (Bus) Double Cab
1969 VW Type II (Bus) Double Cab
1970 VW Type II (Bus) Double Cab
1971 VW Type II (Bus) Double Cab
1972 VW Type II (Bus) Double Cab
1973 VW Type II (Bus) Double Cab
1974 VW Type II (Bus) Double Cab
1975 VW Type II (Bus) Double Cab
1976 VW Type II (Bus) Double Cab
1977 VW Type II (Bus) Double Cab
1978 VW Type II (Bus) Double Cab
1981 VW Type II (Bus) Double Cab
1982 VW Type II (Bus) Double Cab
1979 VW Type II (Bus) Double Cab
VW Type 3
VW Type 3 Squareback
1962 VW Type 3 Squareback
1963 VW Type 3 Squareback
1964 VW Type 3 Squareback
1965 VW Type 3 Squareback
1966 VW Type 3 Squareback
1967 VW Type 3 Squareback
1968 VW Type 3 Squareback
1969 VW Type 3 Squareback
1970 VW Type 3 Squareback
1971 VW Type 3 Squareback
1972 VW Type 3 Squareback
1973 VW Type 3 Squareback
VW Type 3 Notchback
1962 VW Type 3 Notchback
1963 VW Type 3 Notchback
1964 VW Type 3 Notchback
1965 VW Type 3 Notchback
1966 VW Type 3 Notchback
1967 VW Type 3 Notchback
1968 VW Type 3 Notchback
1969 VW Type 3 Notchback
1970 VW Type 3 Notchback
1971 VW Type 3 Notchback
1972 VW Type 3 Notchback
1973 VW Type 3 Notchback
VW Type 3 Fastback
1966 VW Type 3 Fastback
1967 VW Type 3 Fastback
1968 VW Type 3 Fastback
1969 VW Type 3 Fastback
1970 VW Type 3 Fastback
1971 VW Type 3 Fastback
1972 VW Type 3 Fastback
1973 VW Type 3 Fastback
VW Thing
VW Thing Thing
1973 VW Thing Thing
1974 VW Thing Thing
Helpful Hints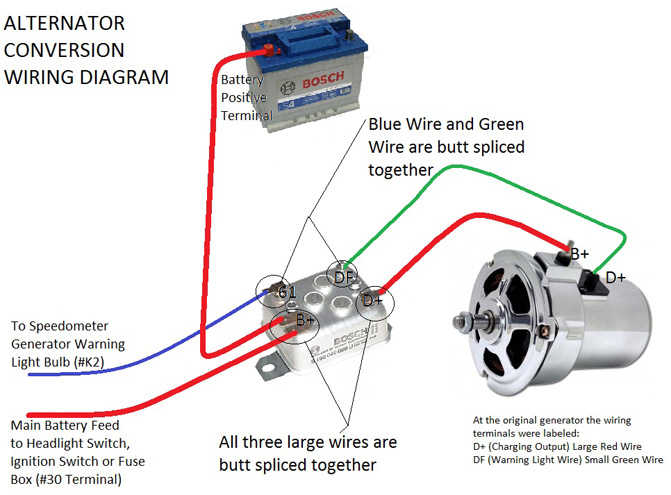 Shipping
Returns
These parts help you finish the job:
Recently Viewed Items: