JBUGS VIDEO SERIES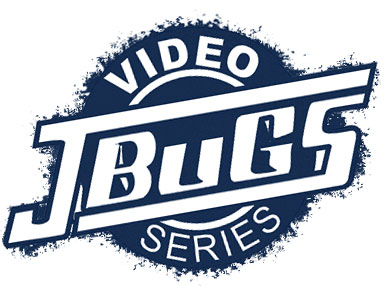 JBugs Video Series
B-1MAX VW Beetle All Weather Car Cover Product Showcase:
Video Overview:
Whether you're waiting to reveal a long restoration or just want to keep your VW looking new, our B-1 Max car cover is the perfect way to keep it protected from the elements. Follow along as we walk you through all the features in our top of the line, direct fit car covers.
Video Transcript:
Hello I'm Sam with JBugs.com.
Whether you've got a project, a daily driver, or a fully restored VW Beetle, you want to keep it protected from the elements.
Our custom fit B-1 Max Beetle car cover is made with a layer of non-woven material that is water repellent and breathable. The spun bond outer layer covers a multi-layer inside moisture barrier that sits on top of a soft inner layer that protects your VWs paint.
The breathable car cover repels water but won't trap moisture, all while protecting your: paint, seals, trim, molding and interior from damaging UV rays, dirt, droppings and other pollutants. The B-1 Car Cover fits all sedan, ragtop, sun roof, standard and super beetles through 1977 and beetle convertibles throughout 1970.
Get your VW covered at JBugs.com along with other parts, and accessories you'll need for your vintage VW.
Copyright © JBugs.
All rights reserved. All images protected by US and International copyright laws. No part of this website may be reproduced, distributed, or transmitted in any form or by any means. All Prices subject to change without notice or obligation. Not responsible for typographical or photo errors. "Volkswagen", "VW","Beetle", "Super Beetle", "Bus", "Ghia", "Type 2", "Type 3", "Thing", "Rabbit", "Cabriolet", "Jetta", and "Golf" are trademarked by Volkswagen of America and are used for descriptive purposes only.