JBUGS VIDEO SERIES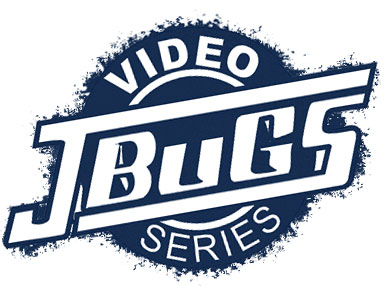 JBugs Video Series
VW Dimple Die Sets Product Showcase:
Video Overview:
Dimple dies are used in sheet metal and off road fabrication. A dimple died piece of sheet metal is stronger and lighter than the same piece of metal with out the dimple die. Follow along with us while we explain the key points of dimple dies.
Video Transcript:
Hello, Sam here with JBugs.com Whether you're fabricating a sand rail from scratch, building a Baja bug or dune buggy, or installing a roll cage in your drag bug, strength, safety and weight savings are normally top considerations.
Dimple dies are a great way to do that as they require a drilled hole which lightens. Then the flares edge of the dimple died hole provides strength and rigidity to a panel or brace. Dimple died panels are commonly used to tie a roll cage to the body of a car, as braces for shock towers or mounts, and on nerf bars on rock or skid rails.
We offer dimple dies from 1/2 inch up to three inch diameters to cover most fabrication needs. Dimple dies are made of 8620 alloy steel for strength and durability, and will flare Chromalloy steel up to 1/8 of an inch thick. Dimple dies can be used with a bench vice for thinner materials or with a hydraulic press for thicker materials.
Let's be honest they add a trick, custom look to your project. The dimple die sets can be purchased online along with many other off road parts, wheels, tires and off road accessories at JBugs.com
Copyright © JBugs.
All rights reserved. All images protected by US and International copyright laws. No part of this website may be reproduced, distributed, or transmitted in any form or by any means. All Prices subject to change without notice or obligation. Not responsible for typographical or photo errors. "Volkswagen", "VW","Beetle", "Super Beetle", "Bus", "Ghia", "Type 2", "Type 3", "Thing", "Rabbit", "Cabriolet", "Jetta", and "Golf" are trademarked by Volkswagen of America and are used for descriptive purposes only.