JBUGS VIDEO SERIES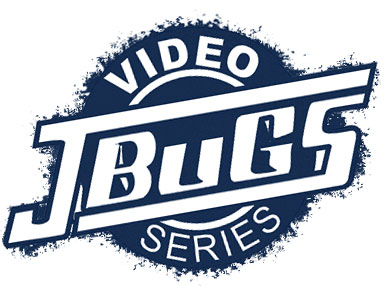 JBugs Video Series
YouTube Channel 2019 Update:
Video Overview:
It's 2019, welcome to the New Year! We've put together a channel update so you can get an idea of what we've got going on in the shop at the moment and what to look for in the year ahead. Most importantly, thank you all for watching! Our channel has hit 1 million views and we now have over 8 thousand subscribers to our YouTube channel.
Video Transcript:
Hi! Sam here with JBugs.com
Happy New Year and thank you to all of you as of a few weeks back our channel reached one million views and we now have over eight thousand subscribers. When we first started making these videos we had no idea that they would be so well received. We're humbled and we will do our best to keep them coming.
With 2019's arrival, we wanted to give you all an idea out there what we have going on in our shop and what to expect this coming year. The 1963 Resto Custom Beetle is still in the midst of bodywork and its owner has been driving it around a bit during that process.
The 1971 Euro Look Beetle is still here and with the engine rebuilt, we'll get to work on the car itself. We plan on pulling the body off the pan before paint and bodywork. So you can look for those videos in the future as well. We have some videos being wrapped up including the first startup of our 1800cc stroker engine which we build for out Euro Look Beetle. And at the moment we have a 1966 Beetle in the shop, which we completely rewired, and that series of videos will be coming out soon.
Our last video was a bloopers reel that you all seemed to like. We'll release another one once we gather enough footage but don't expect one soon. We don't produce bloopers we just happen to catch some mishaps here and there. That being said, like you we are only human so don't lose heart when working on your own restoration.
To wrap it up again we want to thank you all for watching, we hope you enjoy our upcoming videos, and as always you can head to JBugs.com for all the parts and accessories you'll need for your vintage VW.
Copyright © JBugs.
All rights reserved. All images protected by US and International copyright laws. No part of this website may be reproduced, distributed, or transmitted in any form or by any means. All Prices subject to change without notice or obligation. Not responsible for typographical or photo errors. "Volkswagen", "VW","Beetle", "Super Beetle", "Bus", "Ghia", "Type 2", "Type 3", "Thing", "Rabbit", "Cabriolet", "Jetta", and "Golf" are trademarked by Volkswagen of America and are used for descriptive purposes only.