JBUGS VIDEO SERIES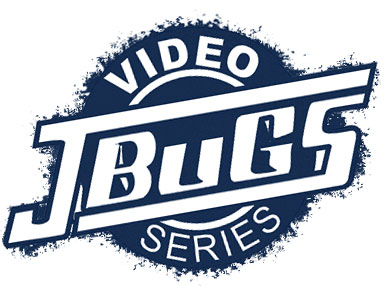 JBugs Video Series
Clearancing Transmission Bellhousing:
Video Tips:
Tools Used:

Air Powered Angle Grinder
Small Flat Head Screwdriver
Video Transcript:
The bell housing will be ground down so that we can fit a later model 12 volt flywheel.
The transmission case is made of magnesium and magnesium fires are nearly impossible to extinguish. Extreme caution must be used. Make sure that there's no steel in the area being ground as a spark could ignite the shavings.
Use a small, air powered angle grinder to remove material from the four engine bolt bosses so that we can mock up the new flywheel.
We use a flywheel mounted to a crankshaft along with a clutch disc and a pressure plate to show why the transmission must be ground. [We] use the assembly to indicate where the transmission needs to be ground down. The flywheel is installed into the transmission, onto the input shaft and spun a few times, then pulled out.
We can see where the flywheel is touching and grind the areas down. The process is repeated until the flywheel installs and spins without contacting the transmission.
Stay tuned and in the mean-time, head on over to JBugs.com for all your vintage Volkswagen transmission parts and accessories.
Copyright © JBugs.
All rights reserved. All images protected by US and International copyright laws. No part of this website may be reproduced, distributed, or transmitted in any form or by any means. All Prices subject to change without notice or obligation. Not responsible for typographical or photo errors. "Volkswagen", "VW","Beetle", "Super Beetle", "Bus", "Ghia", "Type 2", "Type 3", "Thing", "Rabbit", "Cabriolet", "Jetta", and "Golf" are trademarked by Volkswagen of America and are used for descriptive purposes only.