VW Engine Tin and Chrome Dress-Up Kits
VW Engine Tin and Chrome Dress-Up Kits.
VW Engine Tin is crucial to ensuring your VW engine runs cool. The tin directs air from the top portion of the engine compartment through the oil cooler, cylinder heads and cylinders. It also keeps that same hot air from re-entering the engine compartment which would increase the engine temperature. We carry most all the engine sheet metal and tin that is needed to keep your engine COOL. IT IS VERY IMPORTANT that all the engine tin be in place to keep your engine running properly. Unless you have a Baja Beetle or kit car, etc with an OPEN engine compartment, it is imperative to keep the engine tin in place.

When purchasing VW engine tin components it is important to know what configuration engine you have and the components on it. Check if you have a VW single port engine or dual port engine, are running heater boxes, and heat risers.
Black Engine Tin
VW purposely painted the engine tin black to aid in cooling. The black paint disperses the heat better than other colors and finishes.
Chrome Engine Tin
Nothing stands out like chrome. Chrome does reflect heat back into the engine compartment
Engine Tin Components:
Click Name to view more information.
Fan Shroud
Doghouse Fan Tin
Cylinder Shrouds
Valve Covers
Cylinder Cooling Tins
Alt/Gen Stand
Backing Plates
Alt/Gen Pulley
Distributor Clamp
Air Filter
Breast Plate
Crank Pulley
Rear Engine Tin
Firewall
Heater Channel Kits
Front Engine Tin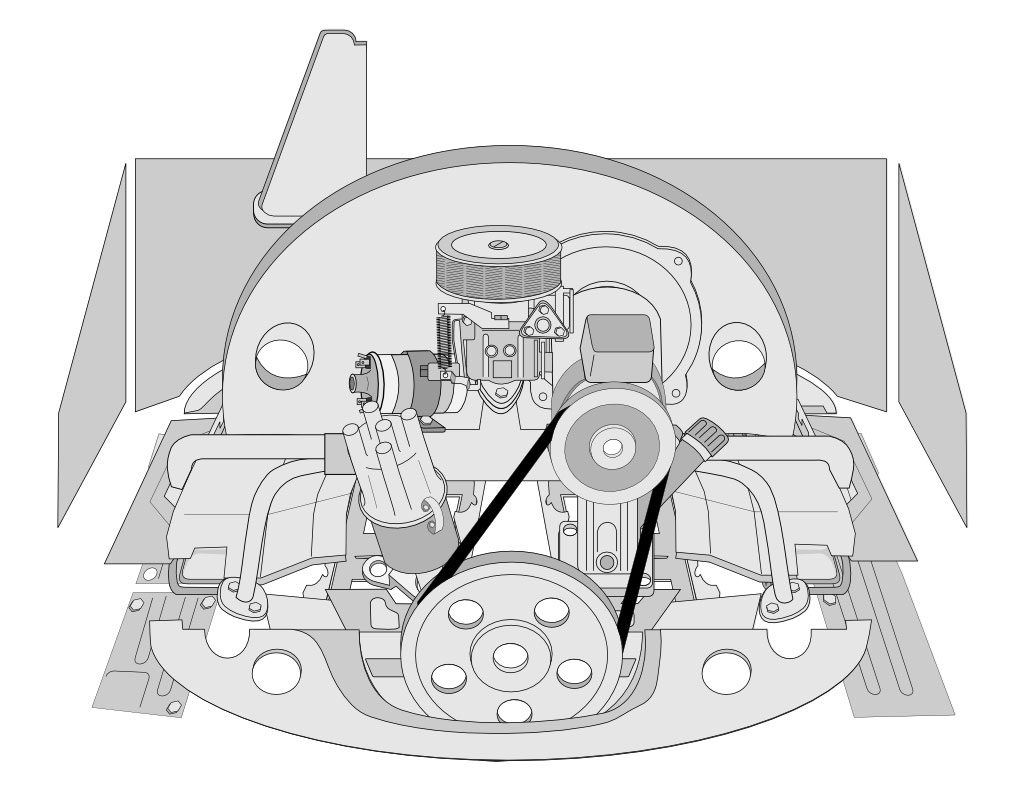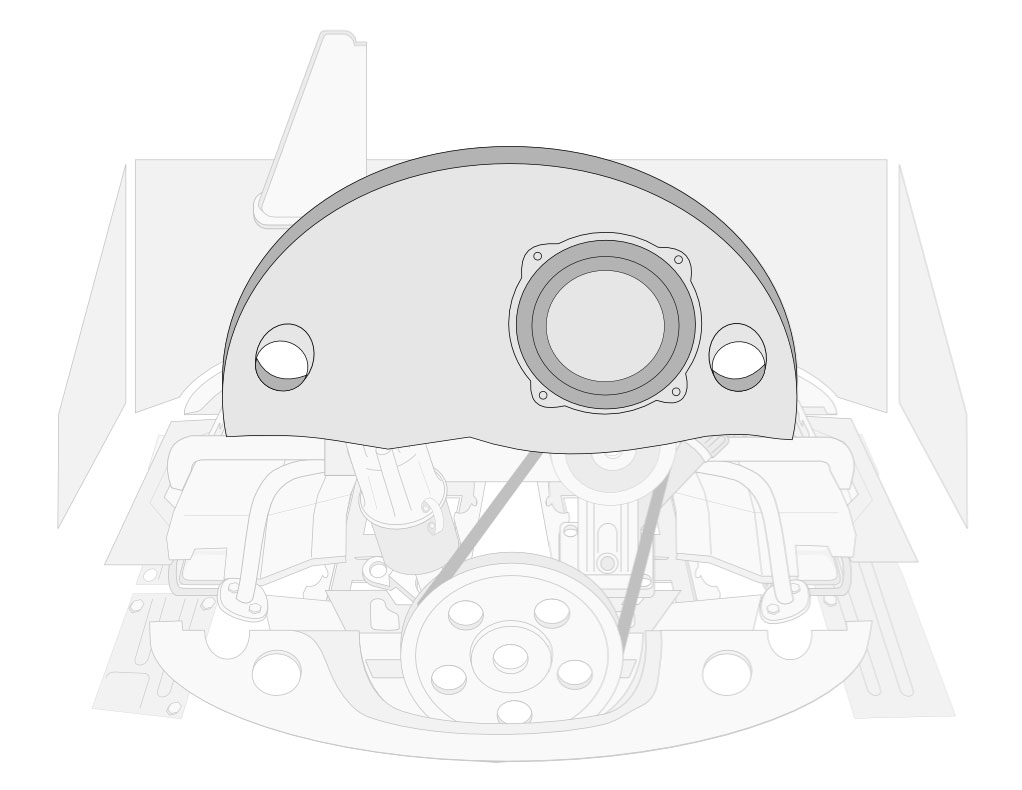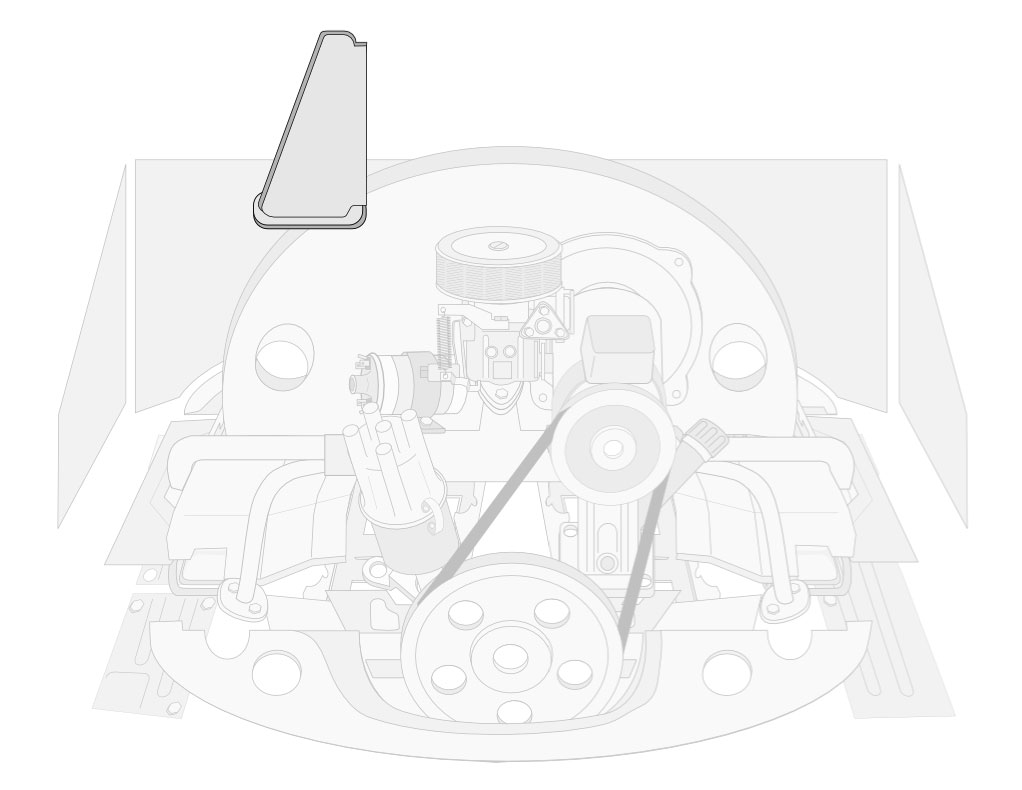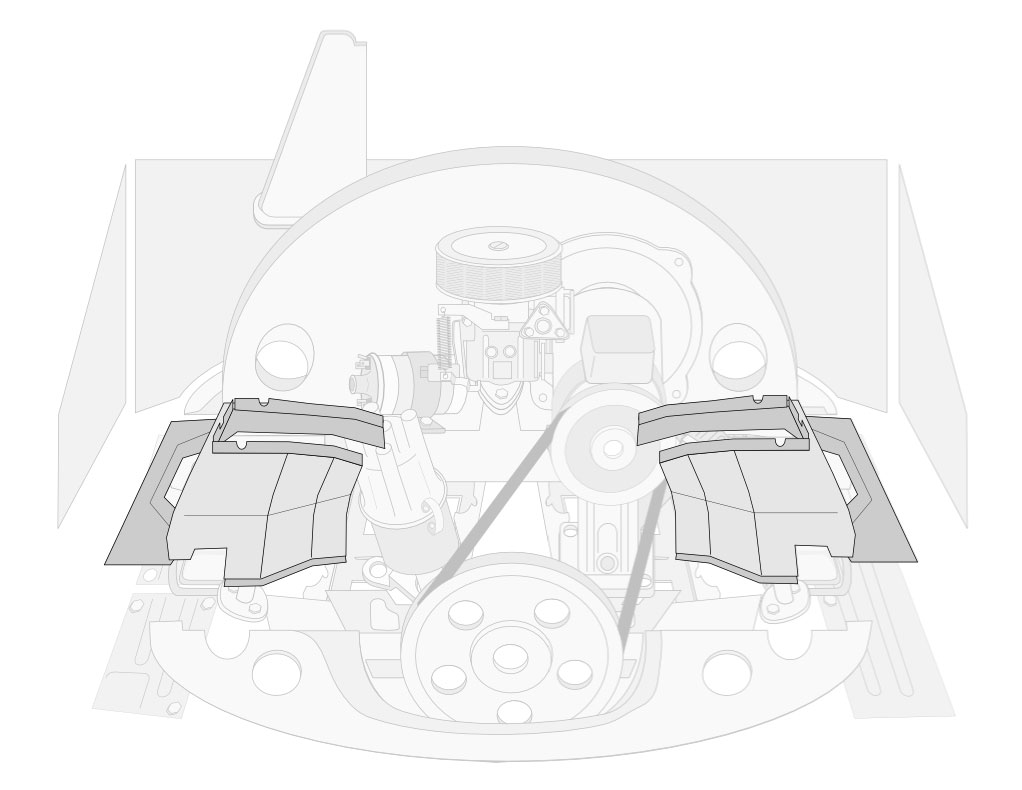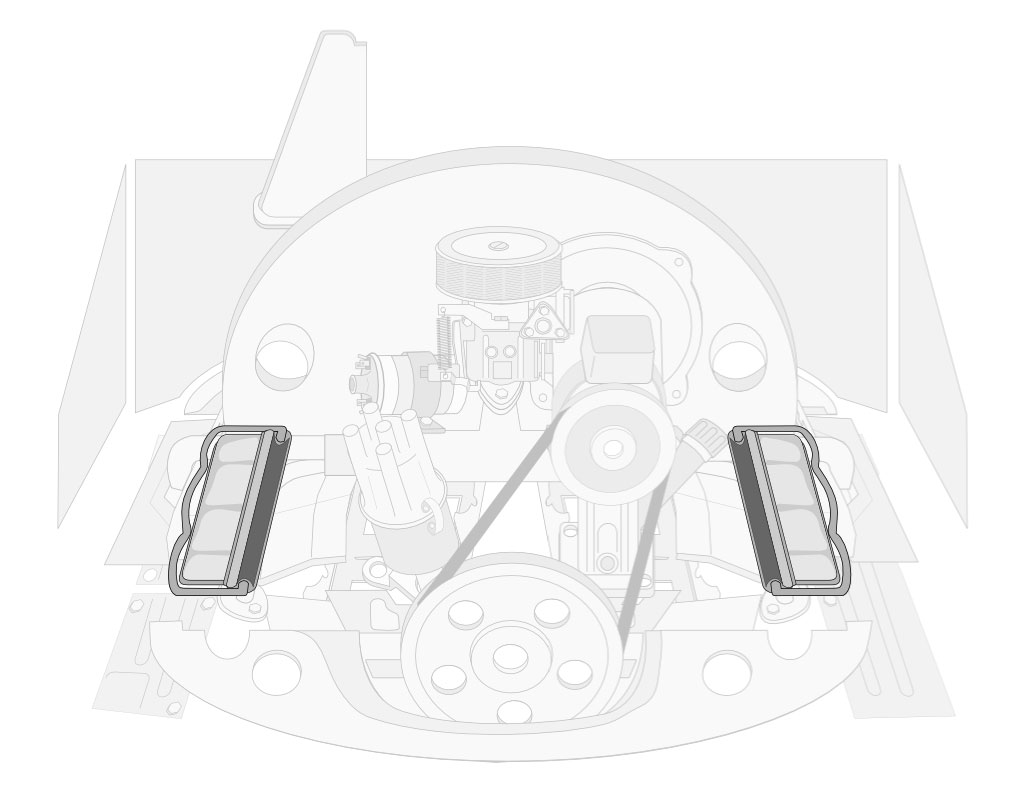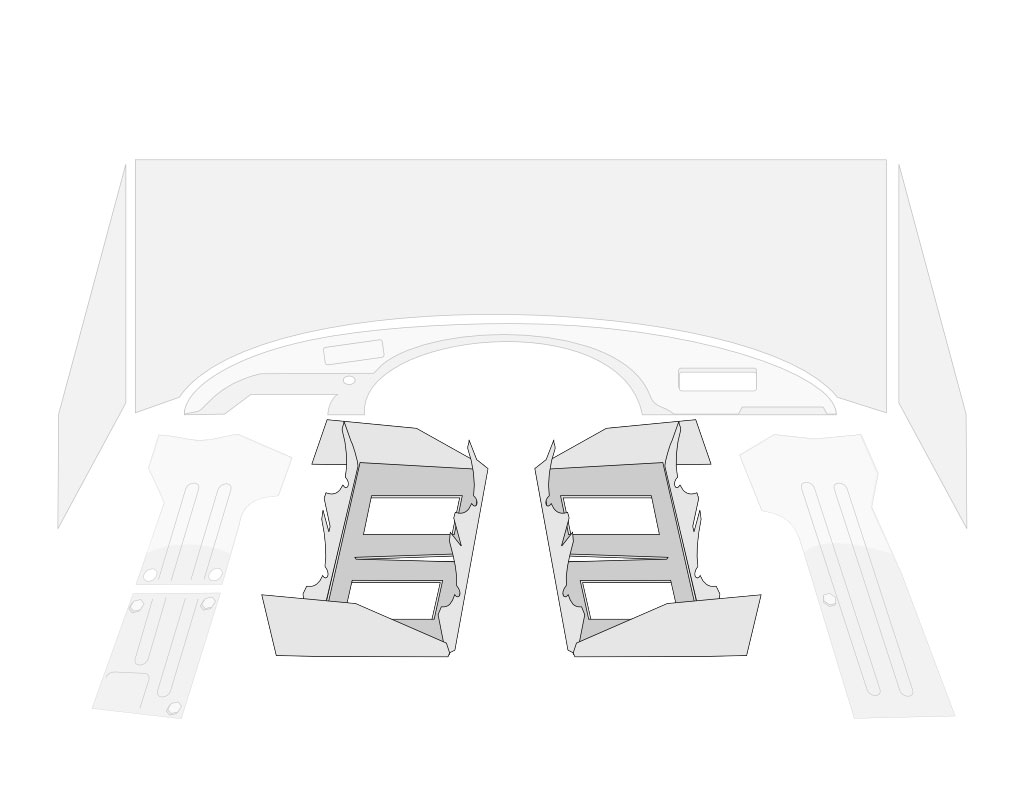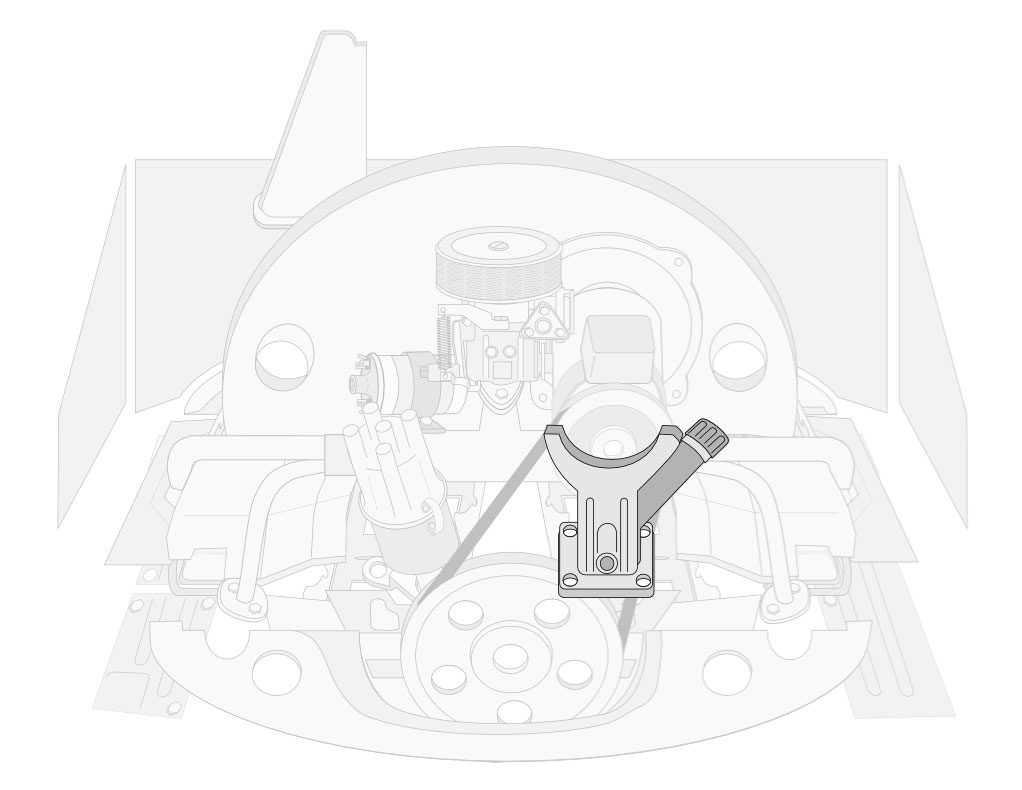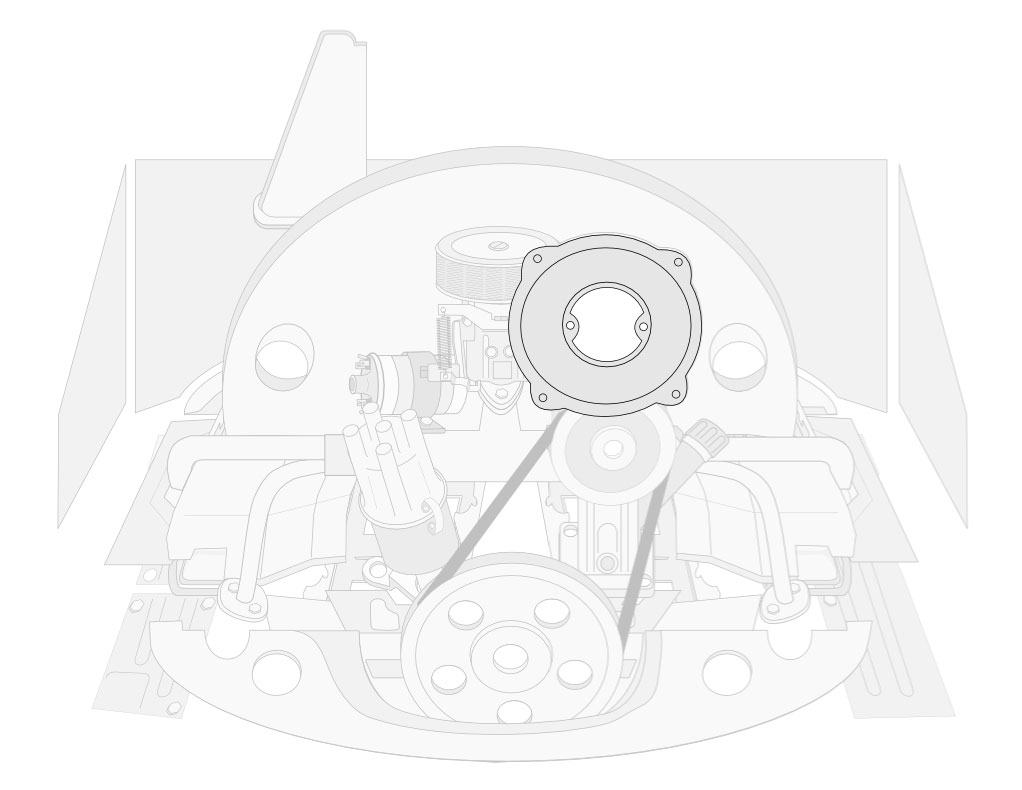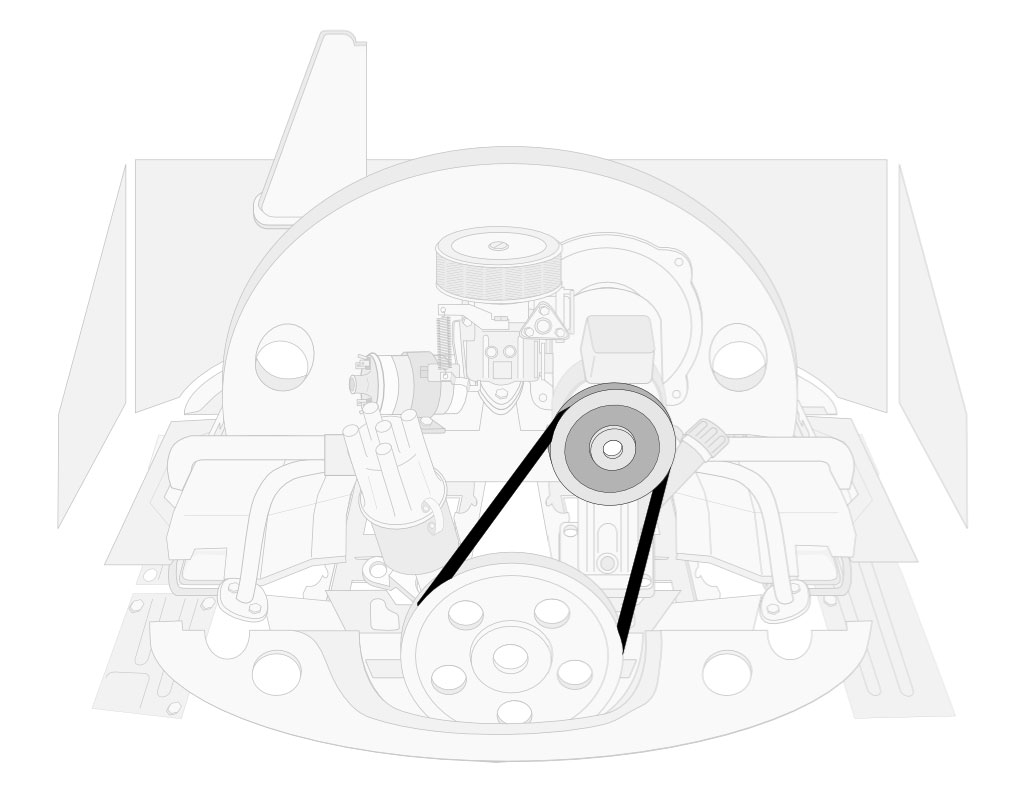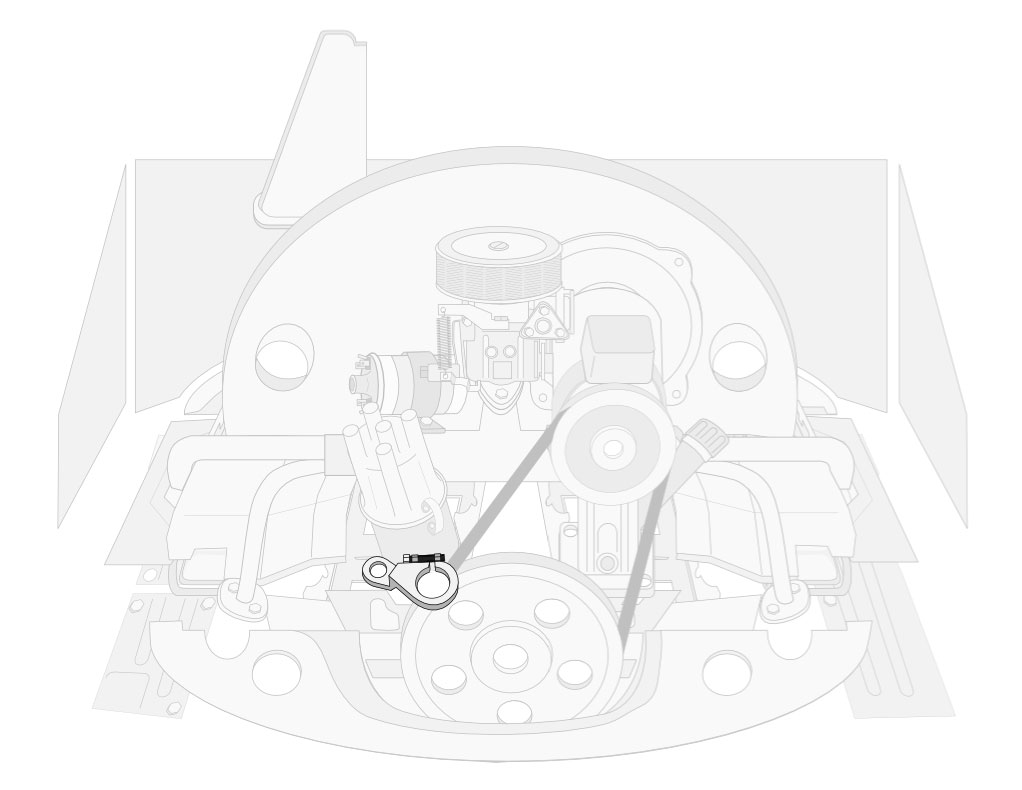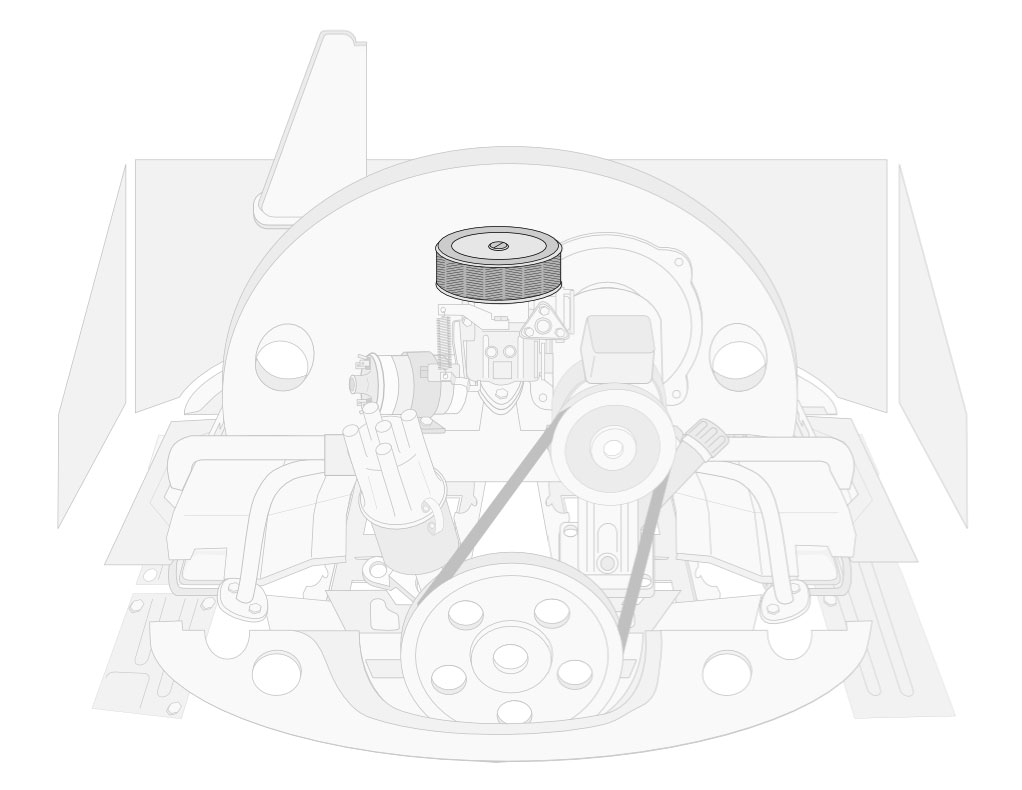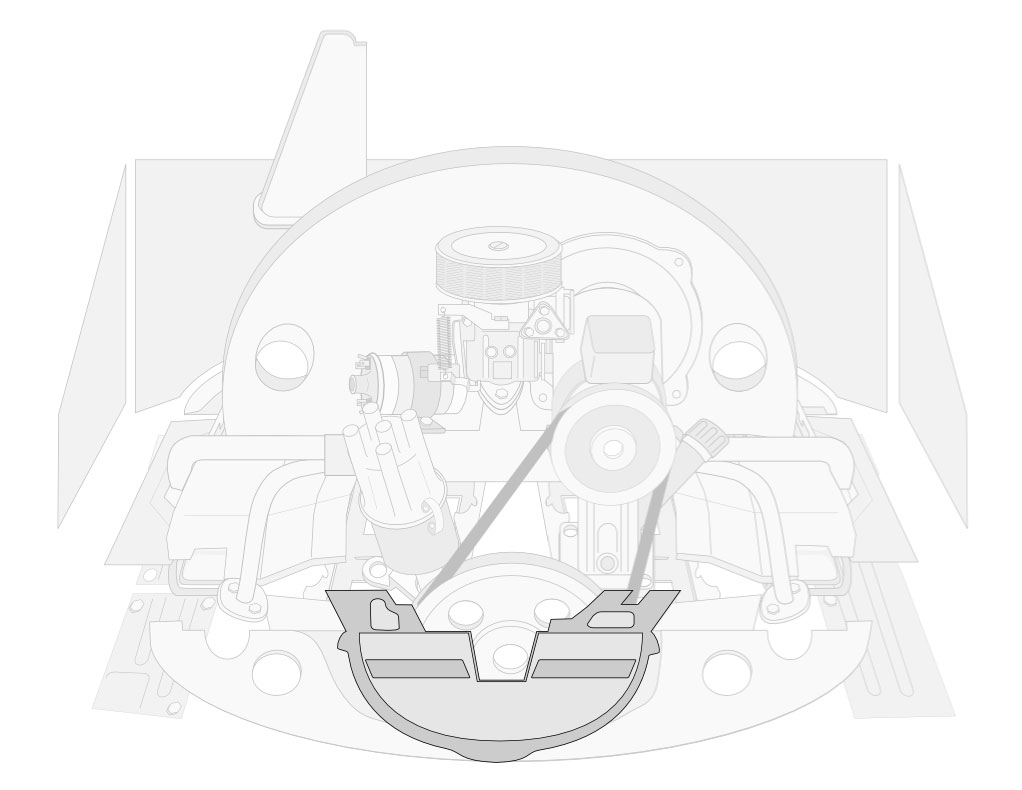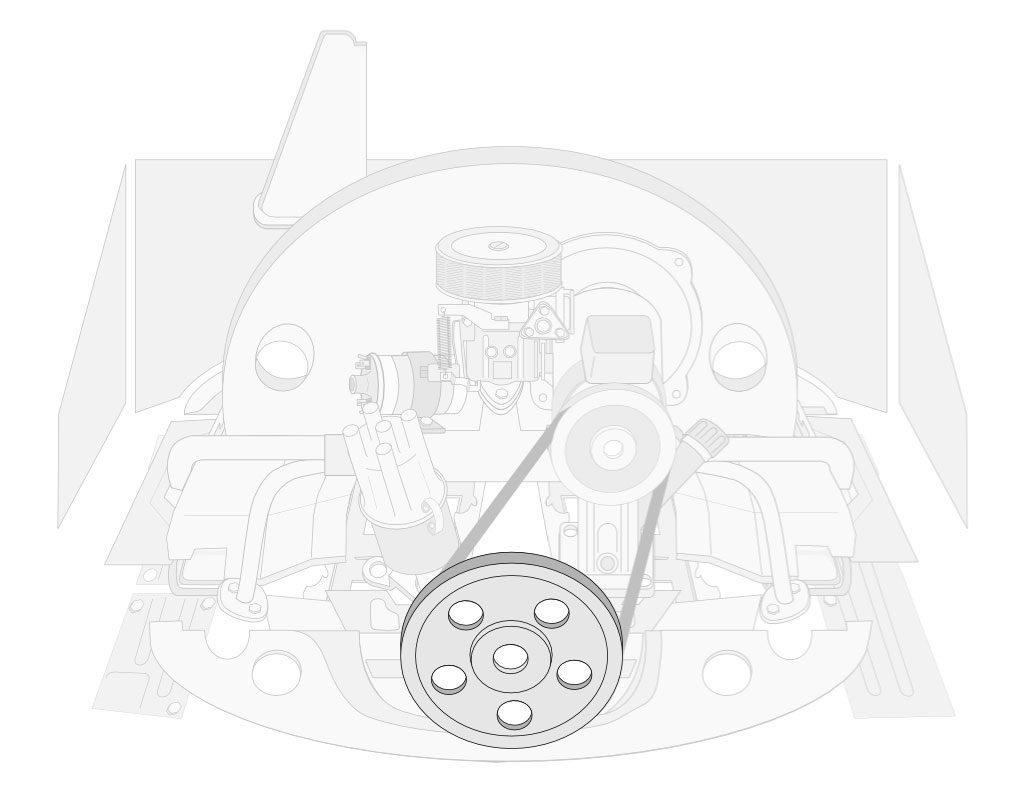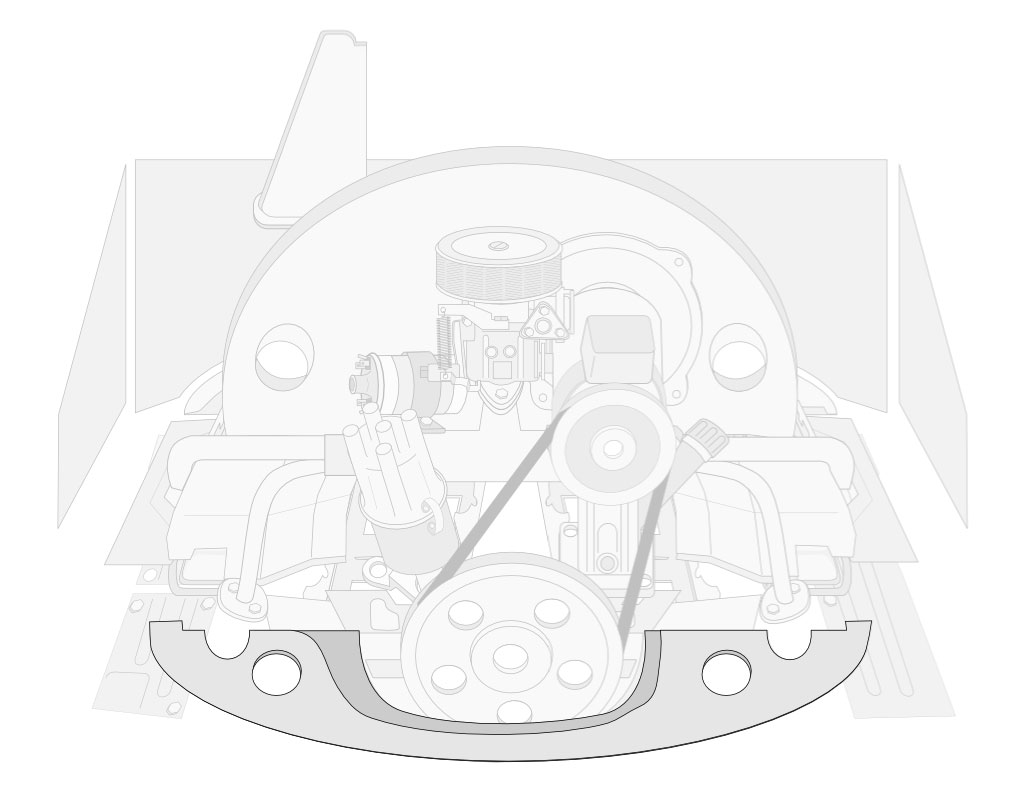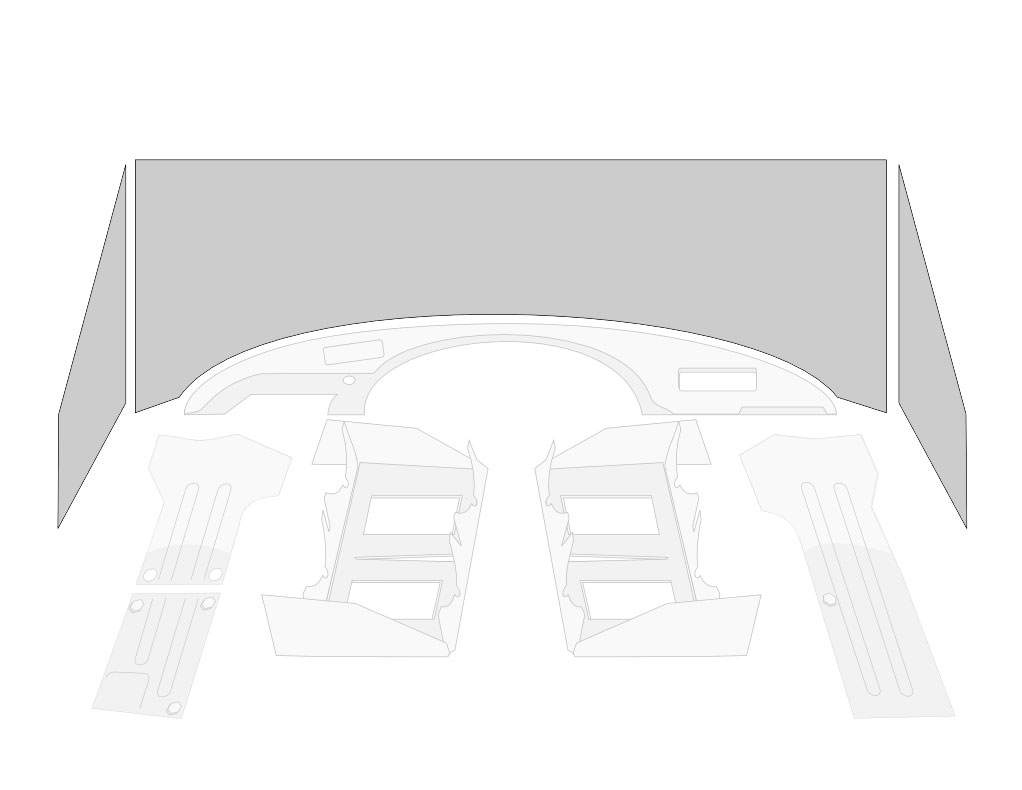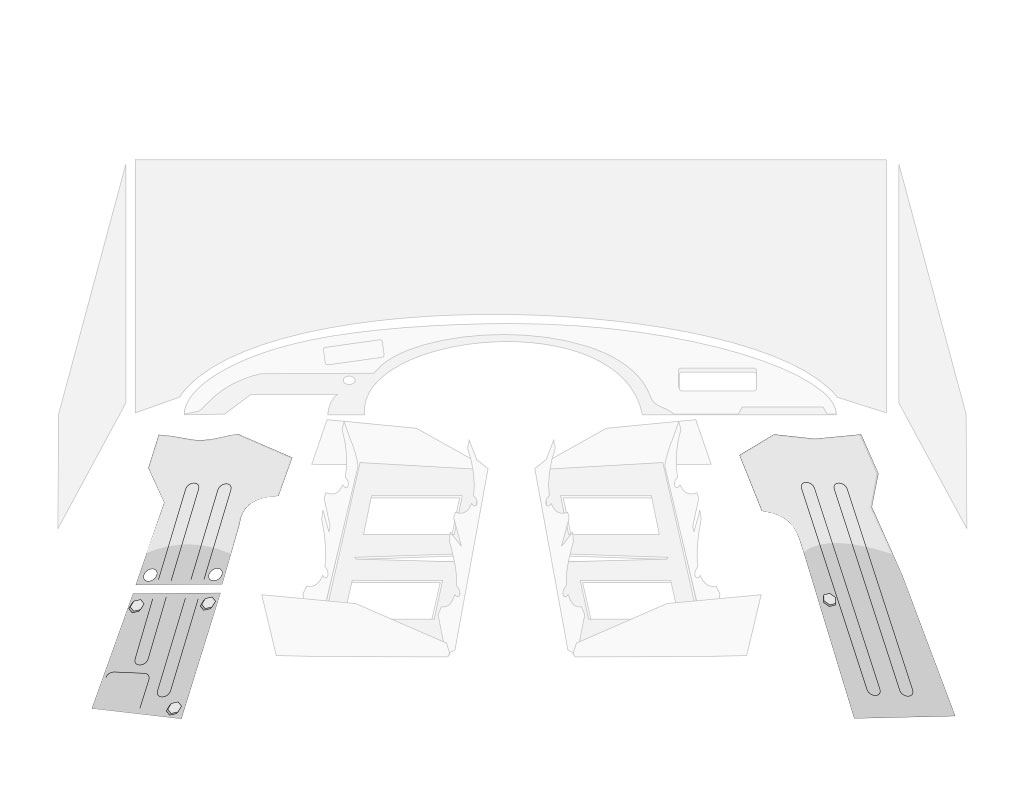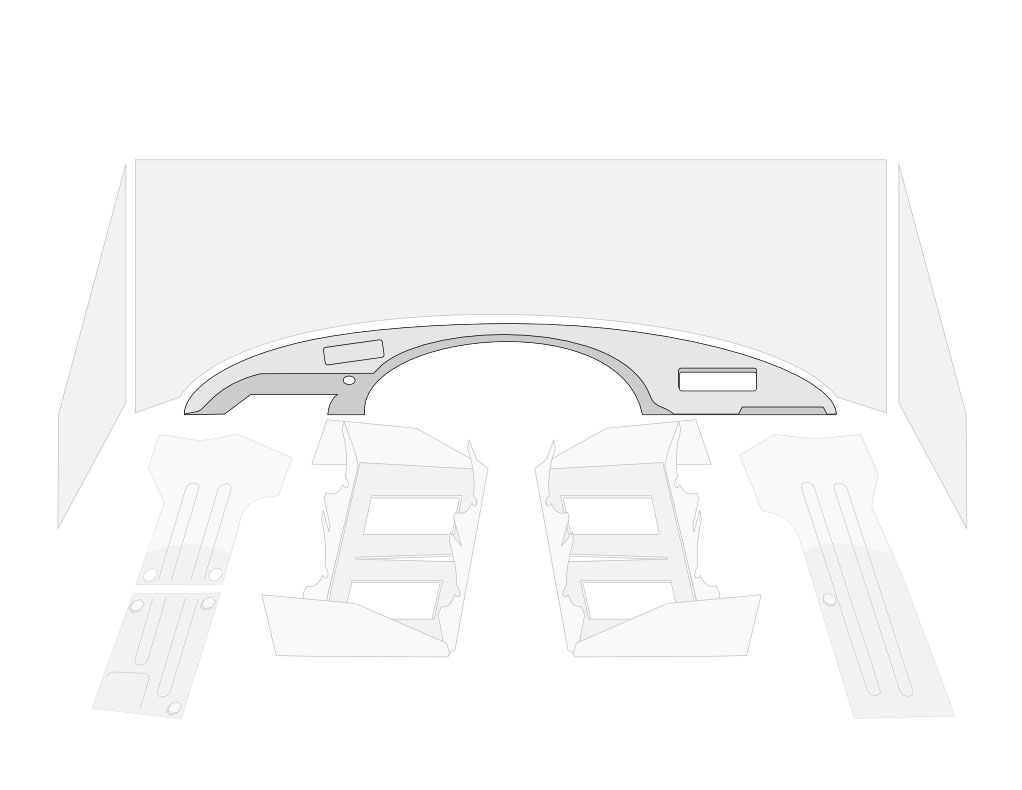 Copyright © JBugs.
All rights reserved. All images protected by US and International copyright laws. No part of this website may be reproduced, distributed, or transmitted in any form or by any means. All Prices subject to change without notice or obligation. Not responsible for typographical or photo errors. "Volkswagen", "VW","Beetle", "Super Beetle", "Bus", "Ghia", "Type 2", "Type 3", "Thing", "Rabbit", "Cabriolet", "Jetta", and "Golf" are trademarked by Volkswagen of America and are used for descriptive purposes only.