Travel back in time with us to find the hidden VW gems of 1960-1970's films.
1. One of the earliest spotting's of a classic VW appeared in the 1963 film, It's a Mad, Mad, Mad, Mad World, about a group of greedy strangers who set off to find a fortune of buried treasure left behind by a dying thief. The movie begins with an accident and massive traffic jam caused by the thief, who utters his last words to the strangers that he's hidden a large sum of money in the nearby area. Two people from the group take off in a classic 1954 Beetle and what follows is over two hours of slapstick comedy.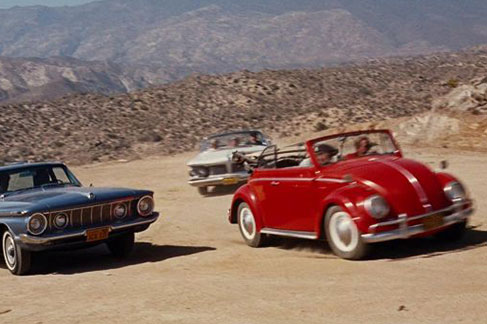 2. A 1963 Karmann Ghia Coupe is spotted driving alongside Dustin Hoffman on a bridge in California during a scene from the 1967 film, The Graduate. You can also find a 1964 Beetle parked on the road while he's driving on a city street.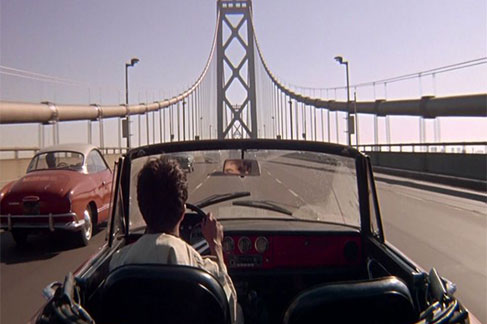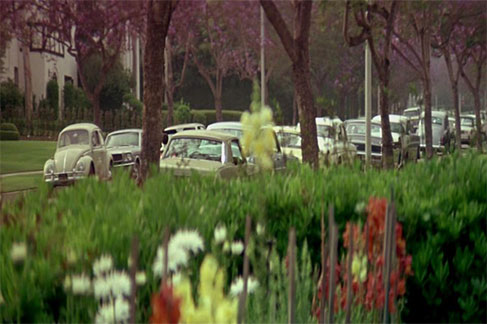 3. The French Connection, a 1971 film about real-life detectives Eddie Egan and Sonny Grosso, includes seven VWs, all of which are parked on the street. You will find a 1966 Bus Deluxe, 1968 Karmann Ghia Coupe, 1966 Notchback, 1970 Beetle, 1966 Squareback, 1970 Bus and 1961 Beetle.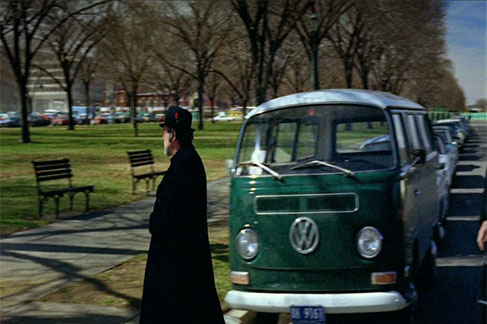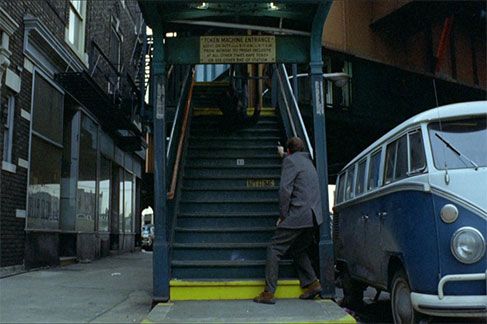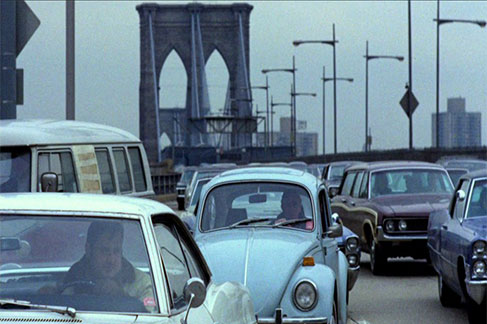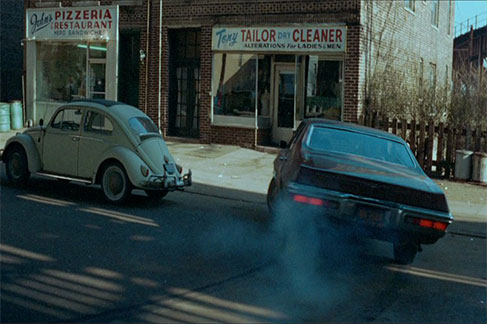 4. The James Bond movies are known to show off the latest and greatest cars and the 1973 Live and Let Die film did not disappoint. You will find Chevy Impalas, Bel-Airs, Novas, Malibus and Chevelles, Cadillac Fleetwood El Dorados, Lincoln Continentals, Plymouth Furys, Pontiac Bonnevilles and a custom Chevy Corvette, called the Corvorado. And if you pay close attention, you will even spot a 1970 Beetle parked alongside a curb in a drive by scene.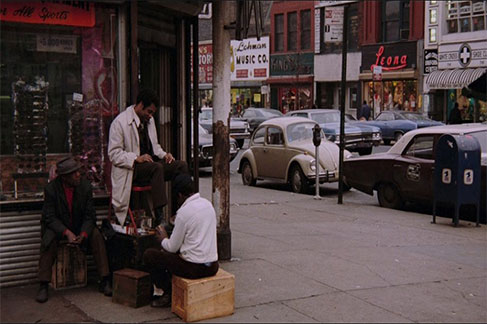 5. Probably one of the strangest movies on our list, The Cars that Ate Paris, features a custom Beetle that is covered in long, spiky pieces of metal that look like porcupine quills. The people of Paris, Australia purposely cause fatal accidents on the road into their town in order to steal the visitors' luggage and their cars, as well as their bodies for medical experiments. The custom Beetle is a vehicle used to terrorize visitors and some townspeople.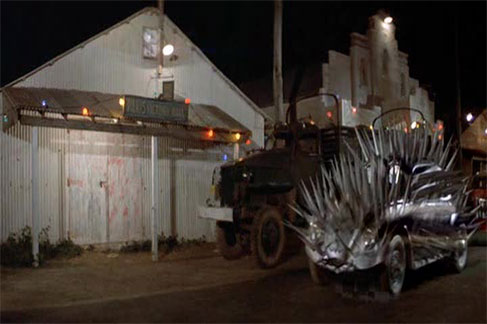 6. Gone in 60 Seconds (the 1974 version) has one more VW than The French Connection and sadly, for both of those films, they are only background vehicles, either driving alongside the film cars or parked on the street.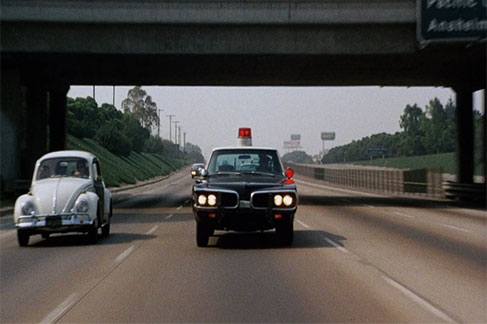 Other Appearances:
In Double Trouble, a 1967 Elvis Presley film, a 1964 Beetle Deluxe can be seen in front of a police station, while another 1964 Beetle as well as a 1963 Beetle takes part as moving street cars.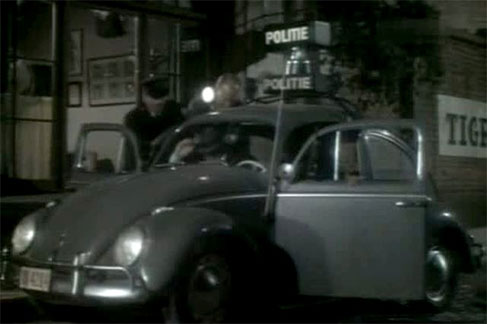 In the 1971 classic Harold and Maude, Maude, the eccentric elderly woman drives a 1970 Beetle in light blue.
Stanley Kubrick's A Clockwork Orange includes a 1963 Beetle that flips over during a chase scene.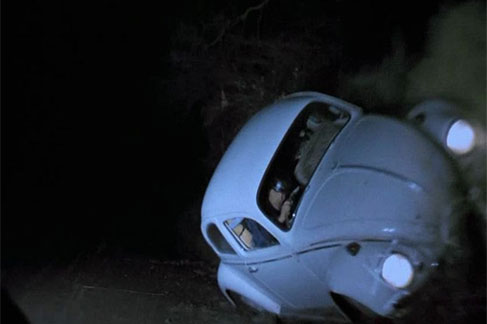 In Woody Allen's Sleeper, a 1973 science fiction satirical comedy, you will find a dust-covered 1960 Beetle Deluxe.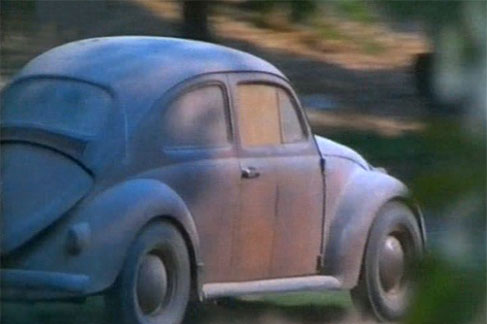 Like Maude, Annie from 1977's Annie Hall drives a classic VW; a 1973 Beetle to be exact.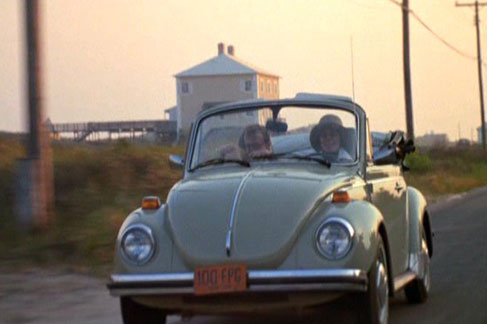 ❮
❯