1. Dancing and music may have been banned from the small town in 1984's Footloose, but there is no shortage of cool, classic cars including Chevy Malibus, GMC C-1500s, Jeep Wagoneers and Pontiac Grand Villes. Ren, a newcomer, drives a yellow 1972 Beetle and even uses it as a platform for dancing.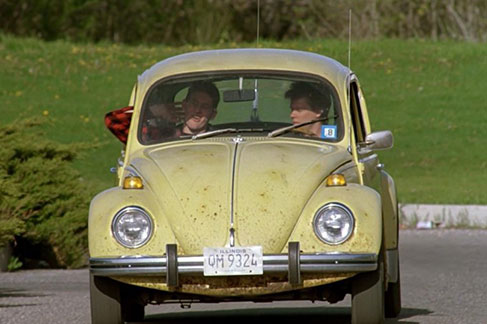 2. During a scene in the first Back to the Future, a 1975 Bus rolls through the streets with a man standing through the sun roof yielding a machine gun. You can also spot a 1971 Campmobile underneath the marquee of an old movie theater.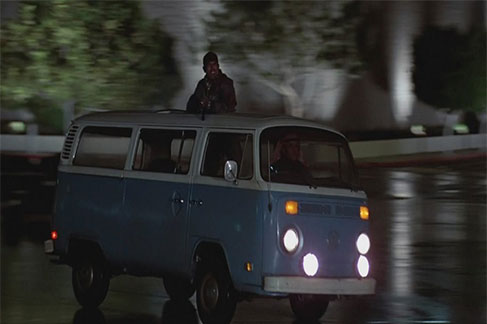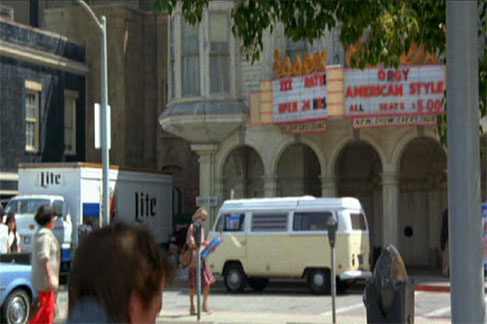 3. Time Magazine named, Jason "Furious" Styles, a character all fathers should be like. Styles, played by Laurence Fishburne in the 1991 hit, Boyz N The Hood, drives a 1971 Beetle which he also lets his son borrow. What other dad just lets their kid borrow a classic car?!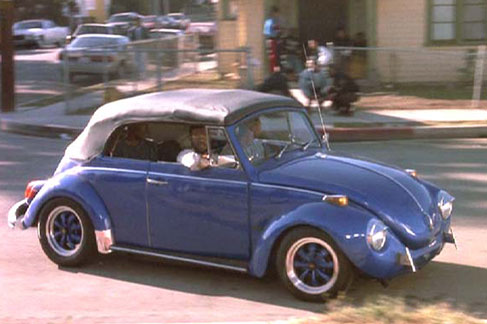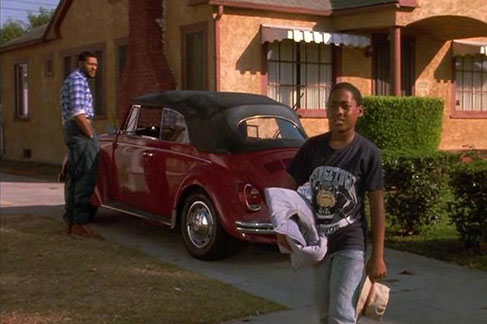 4. Game on! If you look close enough, you will find a 1973 Bus parked in Wayne and Garth's driveway. There is also a hidden 1974 Beetle parked behind donut shop owner, Stan Mitika, in 1992's Wayne's World. You will also see a VW Beetle at the top of the famous Spindle Sculpture which until 2008 was a beautiful art installment in Berwyn, IL.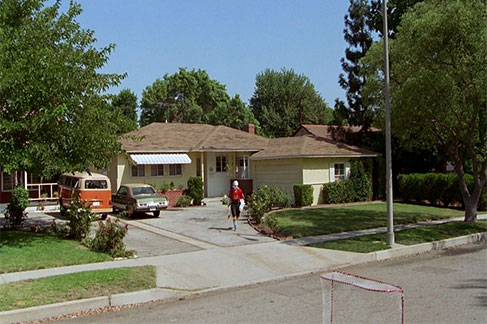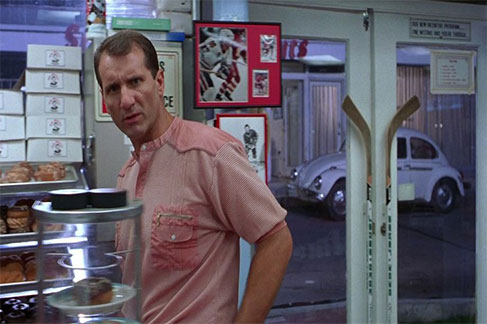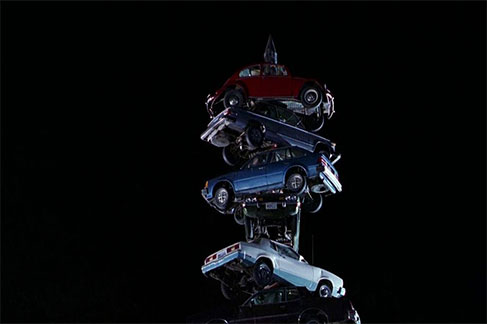 5. You'd be a lot cooler if you recognized the senior who got to drive a 1965 Beetle in the 1993 classic Dazed and Confused. This film had such a great lineup of classic cars, including Chevy C-10's, Camaros, Chevelles, Ford Mavericks, Pontiac Firebirds and even a 1973 Thing parked at a burger hop.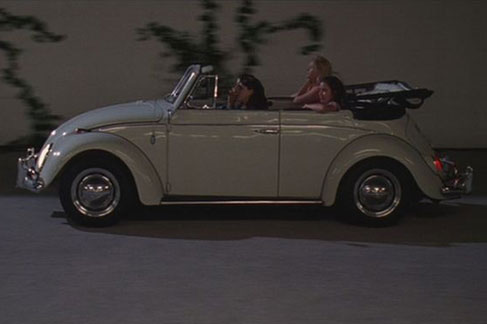 6. It would be shocking to not find a classic VW on the set of the 1999 comedy, Austin Powers: The Spy Who Shagged Me. There is a beautiful green 1967 Beetle driving along the psychedelic streets of London.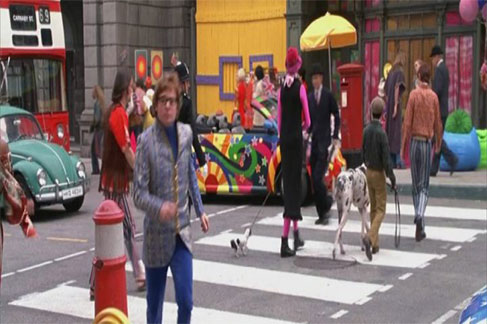 Other Appearances:
The opening credits to Stephen King's The Shining features a yellow 1973 Beetle driving along a winding road.
In the unintentional comedy Gremlins, you will see a snow covered 1967 Beetle.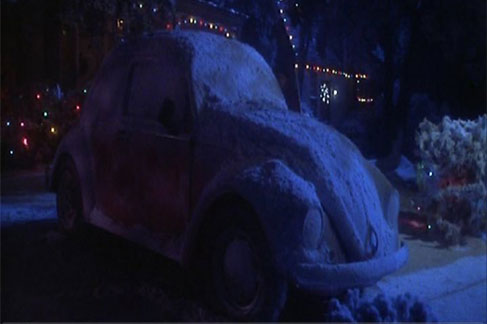 When Connor MacLeod engages in an epic swordfight with Iman Fasil in 1986's Highlander, there is a silver 1973 Beetle parked right behind them.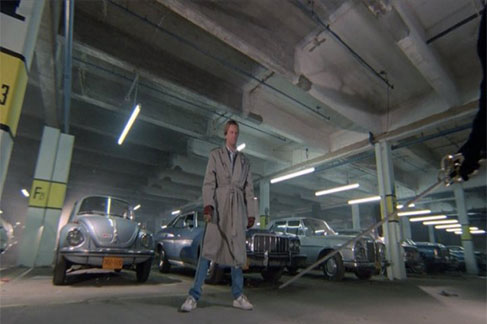 In the 1986 drama, River's Edge, a man murders his girlfriend and brings his friends to see her body in a custom Baja Bug.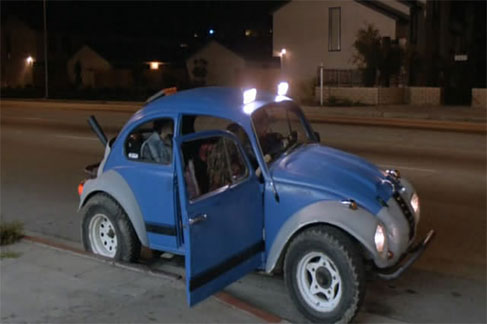 On a more positive note, Molly Ringwald's character in Pretty in Pink drives a pink-ish 1959 Karmann Ghia.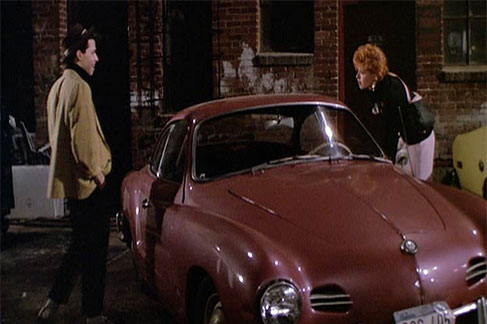 Everyone knows all the cool kids own VWs, which is why a 1966 Beetle was strategically placed in front of the comic book store in the 1987 classic, The Lost Boys.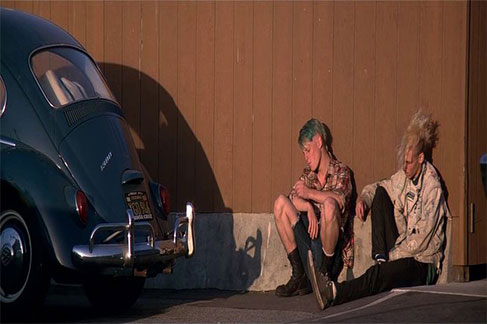 You can find a sleek, black 1957 Beetle Deluxe on the streets in Tin Men, a 1987 comedic drama featuring Danny DeVito and Richard Dreyfuss.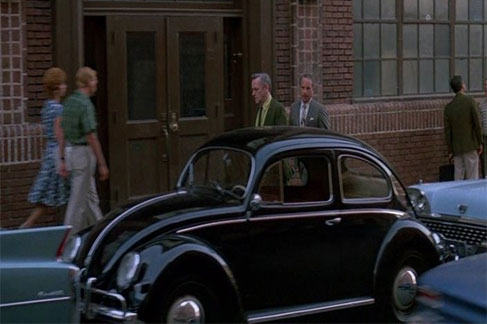 Evelyn Couch slams into the back of a 1973 Super Beetle three times after two girls steal her parking spot in 1991's Fried Green Tomatoes.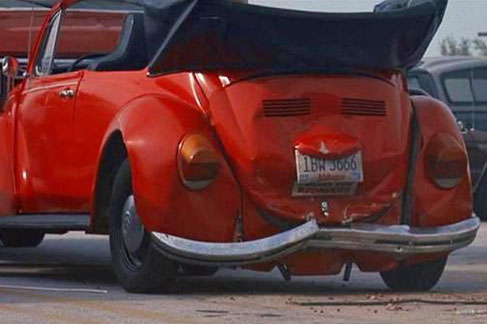 New girl in town, Casey Roberts, drives a yellow 1974 Super Beetle in the 1995 film, Mad Love.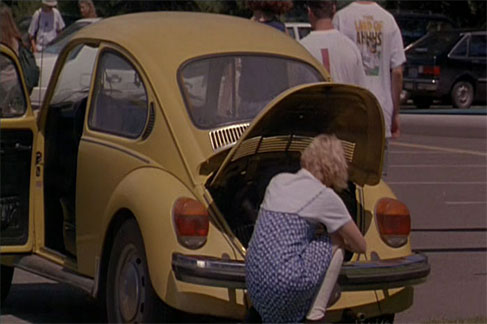 You might have your eyes closed for most of this movie, but if you're not scared you can find a red 1967 Beetle on the street in 1996's Scream.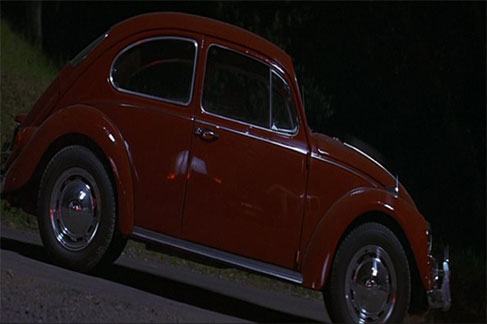 Happy Gilmore probably has one of the most interesting scenes for a VW. He definitely wasn't in his Happy place when he got hit by a 1976 Beetle on the golf course.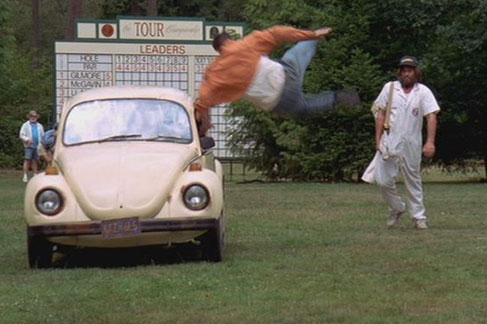 In the classic 1998 film, The Big Lebowski, the Dude does not abide when he sees someone following him in a 1971 Beetle.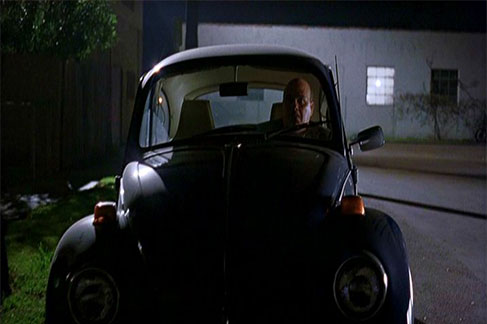 ❮
❯