JBUGS VIDEO SERIES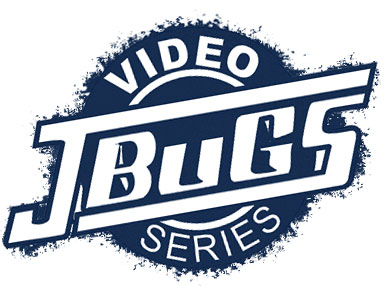 JBugs Video Series
043101355UC VW Dual Port Type 1 Cylinder Head Product Showcase:
Video Overview:
New complete VW Cylinder Head for Dual Port Type 1 based engines is machined for 85.5 or 87mm Pistons & Cylinders. Follow along as we walk you through all the features of the 043101355UC VW Dual Port Cylinder Head.
Video Transcript:
Hi I'm Sam with JBugs.com. When it comes time to build a new engine or replace the cylinder heads on your current engine, the stock dual port type 1 cylinder head is a great option.
We offer 100% new aluminum dual port head. That is assembled with 35mm intake, and 32mm exhaust valves that are installed in bronze valve guides. The valves sit against hardened seats and are designed for unleaded fuel. The heads are compatible with fuel injected engines with a head temp sensor that is drilled and tapped.
The cylinder heads are sold individually and fit 1971 and later Beetles, Karmann Ghias, Things and Type 3's, as well as 1971 Type 2's. The heads can also be used in earlier Type 1, 2 and 3, 1500 and 1600 single port engines that are swapping over to dual port heads.
We offer the stock 043101355UC Cylinder Head, and many other performance heads for your vintage VW online with us at JBugs.com.
Copyright © JBugs.
All rights reserved. All images protected by US and International copyright laws. No part of this website may be reproduced, distributed, or transmitted in any form or by any means. All Prices subject to change without notice or obligation. Not responsible for typographical or photo errors. "Volkswagen", "VW","Beetle", "Super Beetle", "Bus", "Ghia", "Type 2", "Type 3", "Thing", "Rabbit", "Cabriolet", "Jetta", and "Golf" are trademarked by Volkswagen of America and are used for descriptive purposes only.