Volkswagen Super Beetle Parts
Your Classic Volkswagen is a reflection of who you are. The interchangeable nature of VW Parts from one vehicle to the next attracts people who are interested in building and creating. Whether you're building a beetle with every nut and bolt the same as the original or a completely one-of-a-kind custom ride, your VW with be uniquely yours.
At JBugs, we understand the passion and creativity that goes into restoring a VW. That is why we carry the largest selection of VW restoration parts with more options so you can find exactly what you are looking for.
Standard Beetle Versus Super Beetle: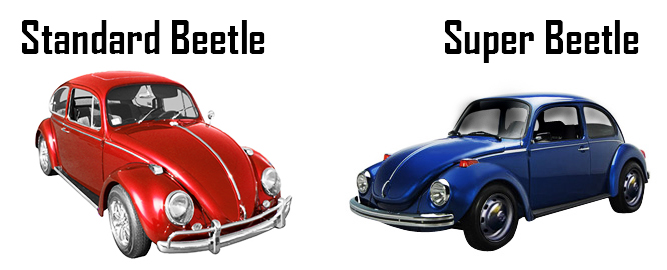 The Volkswagen Super Beetle gave VW customers more choices. VW needed to bring the vehicle's standards up to those being set by other car manufacturers which brought about the reworked Beetle, known as the Super Beetle.
The VW Super Beetle came to the market in 1971 featuring MacPherson strut front suspension and a redesigned front end. It is officially known as the VW 1302 from 1971 to 1972 and VW 1303 from 1973 onward but most commonly called Super Beetle.
The Volkswagen Super Beetle was developed with the intention of increasing the utility of the vehicle by offering a larger luggage compartment and greater comfort.
The 1971-1972 Super Beetle featured the flat front window like the Standard Beetle, but changed to a curved window in 1973. Starting in 1971, all Bug style convertibles were Super Beetles.
You can identify a Super Beetle by looking at the spare tire; the Super Beetle's spare tire always lies flat in a recess in the floor while the Standard Beetle's spare tire sits upright. Another distinction is that the Super Beetle has a large vertical spring behind the wheel.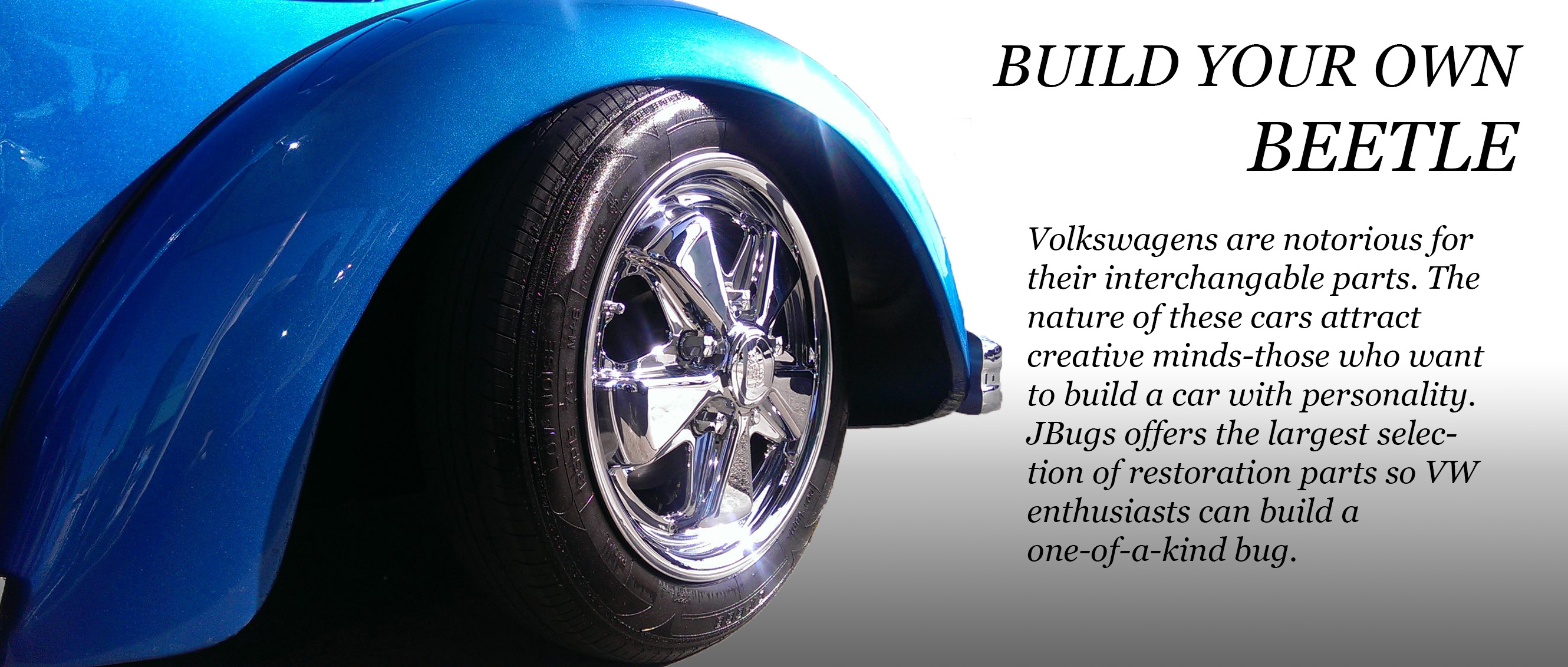 Copyright © JBugs.
All rights reserved. All images protected by US and International copyright laws. No part of this website may be reproduced, distributed, or transmitted in any form or by any means. All Prices subject to change without notice or obligation. Not responsible for typographical or photo errors. "Volkswagen", "VW","Beetle", "Super Beetle", "Bus", "Ghia", "Type 2", "Type 3", "Thing", "Rabbit", "Cabriolet", "Jetta", and "Golf" are trademarked by Volkswagen of America and are used for descriptive purposes only.