1977 VW Bug Carpet Kits - Sedan/Sunroof
We offer a complete selection of 1977 VW Bug Carpet Kits including Front and Rear VW Carpet Kits, VW Trunk Carpet and Tire Covers, Rear Baja Style (no back seat) VW Carpet, and VW Floor Mats.
Our Volkswagen Carpet Kits are constructed with high quality automotive grade carpet. We offer Loop, Cutpile, and original German Squareweave carpet in a variety of colors.
Our 1977 Volkswagen Bug Front Carpet Kits are available in Standard or Premium kits.
The
Premium Carpet Kit
is pre-cut with vinyl edge inserts for the gear shift, emergency brake boot, heater control knob, heater grommets, seat belts mounts, heal pad, and toe protector. This kit offers the most precise fit and easiest installation.
The
Standard Carpet Kit
offers the same coverage and high quality carpet as the premium kit, but the carpet is not pre-cut.
Footrest vs. NO Footrest
When ordering your new VW Carpet, it is important to note if your car has a factory installed footrest. The footrest is a removable metal slope plate on the front of the passenger side floor. It is common for the footrest to have been removed.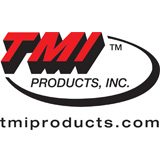 About TMI
TMI Products, Inc. is a family-owned company founded in 1982 by the four Tuccinardi brothers; Robert, Steve, Gene & John. The four brothers found their start in manufacturing by making Volkswagen door panels in their family garage in Torrance, California.

TMI manufactures high-quality interior automotive components such as seat upholstery, interior consoles, floor coverings, door panels, convertible roof assemblies, replacement seat foams, headliners, sun visors, as well as integrated electronic systems.


For more than 30 years TMI has specialized in developing high quality interior components for both classic and current model vehicles.
TMI has developed a highly effective process for matching interior components to the original OEM manufacturing specifications. TMI's team of design specialists examine the OEM fabric and stitching to ensure duplication is authentic and meets or exceeds all safety requirements. All leather, vinyl, and fabrics are manufactured to the original OEM specifications to achieve long-life durability and a look that matches its natural wear.


At the heart of TMI's operation, is a commitment to craftsmanship, safety, innovative design and cutting edge technology, integrated automotive products designed to meet and exceed our customer's demands. Why we choose TMI to manufacture our VW Interior Parts:
TMI is the Only Interior manufacturer that offers a Limited Lifetime Warranty.
TMI uses Extruded Welt for our Upholstery. That means the color is solid all the way through so even if scuffed it is still the same color. The competition uses wrapped cord; basically a string or white plastic filament with upholstery wrapped around it. If nicked, it shows the white string or plastic inside.
Vinyl Weight; TMI, like Ford, uses heavier vinyl, 30 or 32 oz. as opposed to the 24 to 28 oz. (sometimes 30 oz.) vinyl that the competition uses. TMI Vinyl will last as long the original.


Polyester Backed Vinyl; TMI has Superior Cross-Linked Polyester Backed Vinyl made exclusively for us rather than the low cost "Off-The-Shelf" cotton backed vinyl that the competition uses. Color Correct; both TMI and the competition claim accuracy, however, TMI uses Original Material sources as benchmarks to maintain our color and continues Quality Control checks with every production run. Multi-Needle Precision; TMI has four pre-set Multi-needle sewing machines to sew the exact distance sew pattern of Mustang upholstery to replicate Ford original seam widths. Door Panel Wood Backboard; TMI uses strong top quality Masonite MFD wood for our Door Panels rather than inexpensive and weak cardboard which is subject to failure even upon installation. TMI manufactures their products in the USA
JBugs is your one-stop-shop for Volkswagen Interior Parts. We offer a complete selection of interior upholstery materials and colors so you can restore your VW to stock or create a custom look based on your personal vision.
We are proud to offer the highest quality VW Interior Parts in the Volkswagen Industry. All of our VW Carpet Kits are made in the USA by TMI. Our VW interior upholstery parts are backed by TMI's Lifetime Warranty.