How can I save time and money with California Pacific JBUGS?

We pride ourselves in offering the lowest prices in the industry where ever possible! However our commitment to only sell

quality

parts does not allow us to price match with inferior made parts. Other retailers artificially inflate their prices so they can turn around and offer a discount. JBUGS opts to keep our prices low everyday, no need for a show to attract customers. We understand times are tough, so in addition to already discounted prices we offer a monthly special for our customers.

In addition to carrying some of the lowest prices in the industry, we also group, combine and create Kits of all our biggest selling items. Once we have those items kitted together, we knock 5-10% off as opposed to purchasing every item individually. Whenever you purchase an Interior Kit, Rubber Kit, or Complete Car Rubber Kit you get all the items you require and an additional savings.

Our Special will feature savings** as follows:

5% off on any order of $600 or more in parts.

10% off on any order of $1,200 or more in parts.

15% off on any order of $1,800 or more in parts.

Discount is applied automatically at Checkout for Internet Orders.
Please mention these specials when ordering by fax, mail, walk-in or phone orders.

** These discounts are not applicable to wheels, tires, engines, Crow Race Harnesses, Off-Road Shocks or already discounted JBUGS close-outs.
California Pacific/JBUGS.
We have served the VW Parts industry for over 26 years. In addition to selling the finest VW parts available, we produced our VW Interior and Exterior Restoration videos to help you install your VW parts "just like the pros".

We offer vintage Volkswagen parts for the VW Bug, Super Beetle, Karmann Ghia, Type 3, VW Bus and VW Thing.

We also offer VW convertible tops and VW interiors for the VW Rabbit and Cabriolet. We are proud to be the largest (and most knowledgeable) distributor of TMI VW interior parts in the world.


Learn more about JBUGS.
Featured Items



Price: $529.95

Code: 3762




Price: $175.95

Code: VWSeatBeltKit1




Price: $249.95

Code: USA630-68-85




Price: $169.95

Code: 111-CHROME




Price: $134.95

Code: 10-1124-Vinyl




Price: $19.95

Code: DVD-INTERIOR




Price: $179.95

Code: NTRB898-814V




Price: $89.95

Code: 3418
News from JBUGS:
EMPI Wheels:
Summer is around the corner. Give your bug a new flashy look with custom wheels. Let us take the guess work out of your decision. Click on the link below to preview your color VW Bug and wheels available for it.

Preview 5 Lug Wheels:

Preview 4 Lug Wheels:




Share Pictures of your Project VW's.
Wanna show your VW Restoration Pictures? We would love to share your images for inspirational, technical tips, and showcase your VW. Pictures can be submitted through facebook, google+, Pintrest and email. Just let us know we have your permission to share your images.
Click for more details:
Full-Seat and 12" Insert Seats.
Now you can preview color and material combinations on our Full Seat Insert and 12 Inch Insert Custom VW Seat Upholstery. Mix and match before you order color samples. Please Note: Pipping will always be the same color as seat base/backing color.
Preview Two-Tone Custom Door Panels:
Preview Full Seat Insert Custom Seat Upholstery:
Preview 12 Inch Insert Custom Seat Upholstery:
Jbugs VW Off-Road Parts: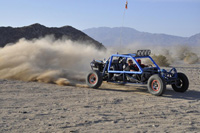 Being in Southern California we are surrounded by desert. Our Staff is very familiar with the Off-Road VW, VW Baja Buggy, Sand Rails, and UTV / Side by Side scene. We carry EMPI and Bug pack Performance parts as well as KING Shocks and Fox Shocks. We constantly work on sourcing the best Off-Road Parts available, but if you don't see what you are looking for give us a call.
Click for more details:
In addition to selling quality VW Parts for over 25 years, we also restore vintage Volkswagens. In the past 15 years, 3 of our VW restorations have been featured in the industry's largest VW magazines. When you order replacement VW parts from us, you can be confident that you are getting parts from people who know the difference between quality VW parts that fit and cheap imitations that are a waste of time and money.

The things that separate us from other companies in the VW Restoration Parts business are as follows:
1. THE QUALITY OF OUR VW PARTS
2. OUR KNOWLEDGEABLE AND FRIENDLY STAFF
3. OUR COMMITMENT TO HELPING YOU RESTORE YOUR CAR