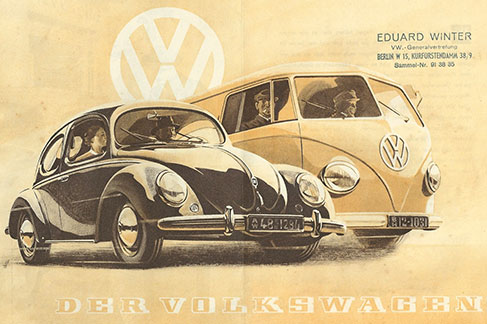 The year was 1953 and Volkswagen executives believed the brand needed a facelift. People already knew and loved the Beetle and Bus, but it was time for something new, something sportier. Wanting to stay true to their German roots, the VW execs reached out to well-known German auto builder, Karmann GMBH.

Previously known as Klases, a coach-building firm established in 1874, Karmann was purchased and renamed by Wilhelm Karmann in 1901. Less than a year later, production converted from coaches to car bodies and by World War I, Karmann produced cars for Opel, Minerva and FN and eventually moved into the American market to work with Ford in 1931.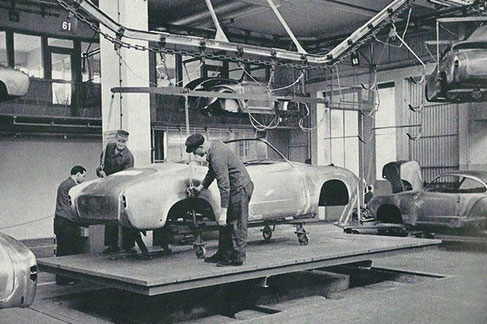 By the end of World War II, the Karmann factory was destroyed by Allied bombings and for three years it manufactured [1] "tools, dies and body sections for more utilitarian vehicles until Volkswagen entered the story in 1948."
Needing help with the design of VW's latest production car, Karmann reached out to Felice Mario Boano, who had previously [3] "done some confidential work for VW." Boano, successor to the most famous Italian automobile design company, Ghia, was in the process of designing a series of "dream" cars for Chrysler. [1] "While Chrysler produced some of these dream cars, one they did not produce somehow surfaced and was modified to fit the Beetle floorpan. The VW executives liked what they saw and by August of 1955, the first Volkswagen Karmann Ghias rolled off the assembly line."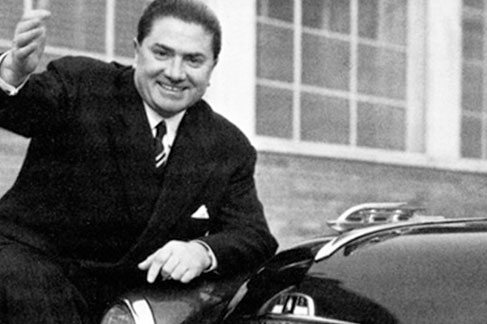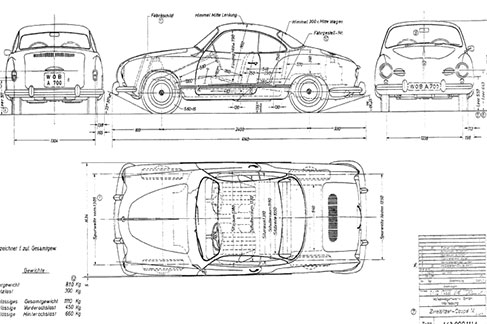 People loved the design but soon realized it lacked the power they expected in a sports car. Regardless of the 36 horsepower, flat-four engine, the Karmann Ghia sold over 10,000 models in its first year and by 1958, when the convertible model was introduced, sales reached up to 18,000 every year.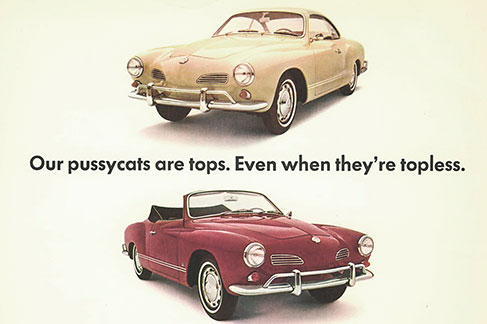 Production of the Ghia stopped in 1974 but today some consider it [1] "one of the most sought after air-cooled Volkswagens. Appraised values of nice coupes typically run from $3,000 to $6,000 for coupes and $7,000 to $10,000 for convertibles. Not bad for a car that originally sold for $3,000!"
If you own or are looking for a Karmann Ghia to restore, the parts are fairly easy to come by if you know where to look. JBugs offers the most complete selection of VW Karmann Ghia parts. We not only provide original equipment reproductions to keep the restoration completely stock but customizable options as well to build your Ghia to your exact specifications.
---
References
[1] Rochfort, M. (n.d.). Origins of the Karmann Ghia. [Karmann Ghia Connection Online Excerpt]. Retrieved on 03/08/2018 from http://www.karmannghiaconnection.com/history.html
[2] Coach Build. (n.d.). Ghia. [Coach Build Online Enyclopedia]. Retrieved on 03/08/2018 from http://www.coachbuild.com/index.php?option=com_gallery2&Itemid=50&g2_itemId=15356
[3] Auto Editors of Consumer Guide. (n.d.). Volkswagen Karmann-Ghia. [How Stuff Works Online Article]. Retrieved on 03/08/2018 from https://auto.howstuffworks.com/volkswagen-karmann-ghia.htm
Photo Credit
[3] Karmann Factory Production Line