JBugs is proud to announce that we now carry Legendary Auto Interiors, Ltd. upholstery sets.
View Legendary VW Upholstery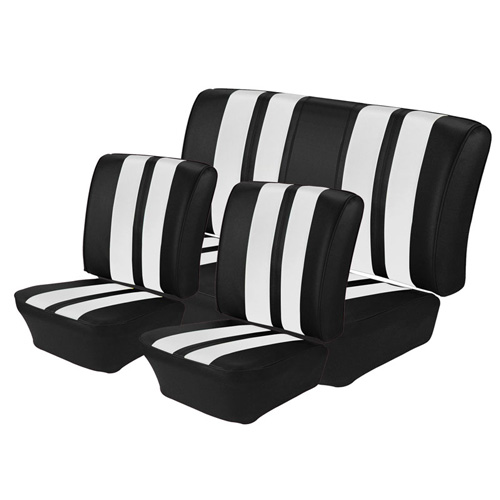 Legendary has over 30 years of experience in the upholstery industry and provide top of the line products for many different classic car makes and models, including Chevy, Dodge, Pontiac and now VW. The Legendary upholstery sets we offer at JBugs include seat covers and door panels for both the front and rear of 1965-1967 and 1970-1972 Beetles. These sets are manufactured with vinyl that is not only stylish, but extremely durable. They are also quality tested and inspected by leading industry professionals to ensure that they meet factory standards.
The Legendary upholstery line offered at JBugs is sure to enhance the interior of your classic VW without compromising its style. At the moment, we have a limited selection of Legendary brand VW upholstery but plan on unveiling a more customizable line in the near future. To see current upholstery options, visit JBugs today. And if you need help with your upholstery installation, check out our VW Interior Restoration DVD or contact our knowledgeable and friendly customer service team at 1-800-231-1784.