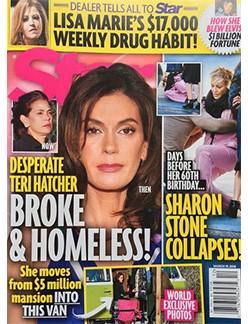 Teri Hatcher, known most for her role as Susan Mayer on ABC's Desperate Housewives, is an actress and avid classic VW enthusiast. Recently, Star magazine published a cover story about Hatcher living in a van, broke and homeless. Hatcher says, [1] "A couple of weeks ago, the magazine reached out to my publicist to say, 'We have these paparazzi photos of Teri at the beach.' They said they were going to run this story about me being broke, and I think they even used the word suicidal."
The story couldn't be further from the truth. In fact, Hatcher has a successful YouTube channel, Hatching Change, where she shares cooking and health tips, as well as life advice in her new series, Van Therapy.
Two months ago, Hatcher started filming Van Therapy at the beach in Southern California where she parks her classic VW Bus and invites passersby to join her for a quick therapy session. Each episode ranges from weddings, dealing with life's stress, love and healthcare. For 10-15 minutes, Hatcher discusses topics with her guests in the back of her van, which sounds totally creepy but the doors remain open, there are windows and the interior is meticulously restored.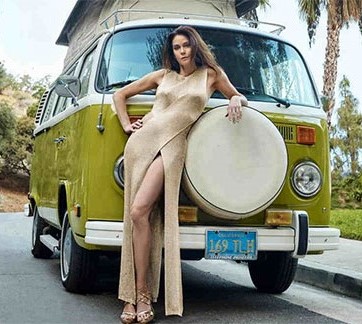 Back in 2005, Hatcher proudly displayed her 1978 VW Microbus on a Barbara Walters Special. Walters says, [2] "This is the story of a pretty young woman who wanted to be a star. I know you think you've heard this story before but this is a woman who also makes s'mores in her mini Bus." Although Walters seemed a bit hesitant to enjoy her first s'more from the back of a van, she later joined Hatcher for a quick cruise around town.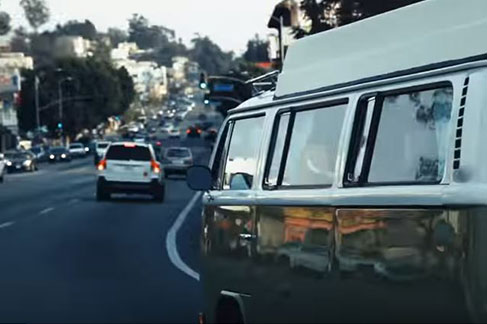 While Hatcher and Walters take a spin in the classic Bus, Walters describes Hatchers career saying, [2] "Teri rambled around Hollywood for a few years. There are a lot of pretty girls with dreams in this town thinking, 'all I need is a break!' And she got one! Not a huge break, just a starring role as Lois Lane. And that's where this journey should have ended. After all, Lois and Clark finished years ago, she was pushing 40 and she had already been a Bond girl. Then something extraordinary happened and Desperate Housewives was born. As a self-described has-been, Teri Hatcher has become, in a few shorts months, primetime's biggest star!"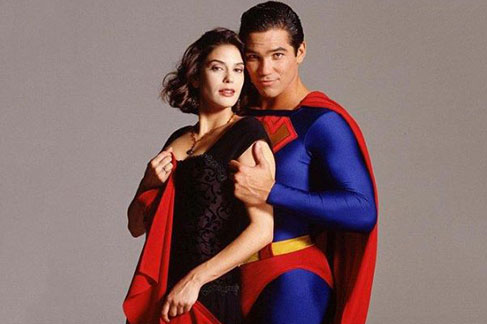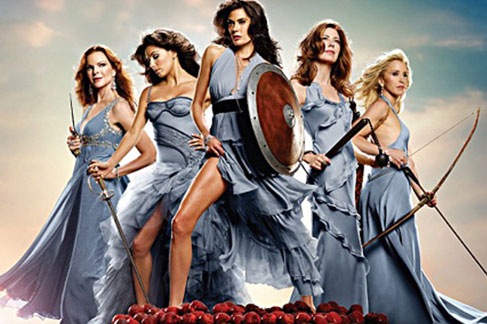 For primetime's biggest star, wouldn't it be a little ridiculous to fast forward only a few years to see her living in squalor in the back of her classic VW Microbus? It should sound ridiculous because it is.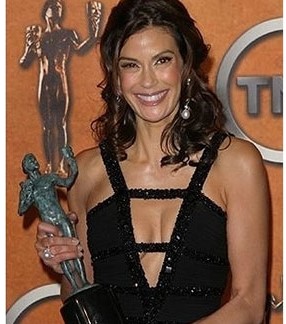 Not only is Hatcher a successful actress with two SAG awards and a Golden Globe, she is conservative with her money. [3] Hatcher says, "I drive my cars for 10 years until they have 100,000 miles on them. To me, feeling comfortable means having way more than I need in the bank. I don't spend my money on sports cars or new million-dollar houses." Does this sound like someone who lost everything and is now living in her bus?

Hatcher just loves her classic VW Bus and who wouldn't? The Bus represents that 70's vibe of free flowing lifestyles without a care in the world. Hatcher uses her Bus as an escape. [4] "Road trips in my 78 VW Bus. There's something about having no plan, no direction, being where BlackBerrys don't beep. To step away from our commitments and obligations and have a place in your mind where you don't have a plan or structure. Travel inspires you to understand something so much broader than your little tiny life and the little tiny things you get obsessed with."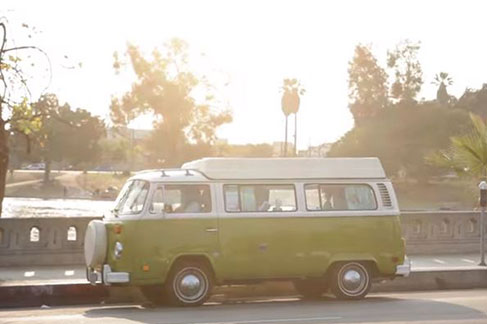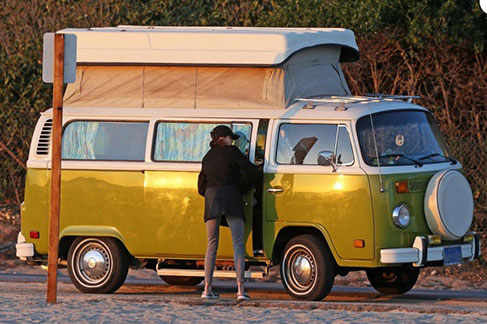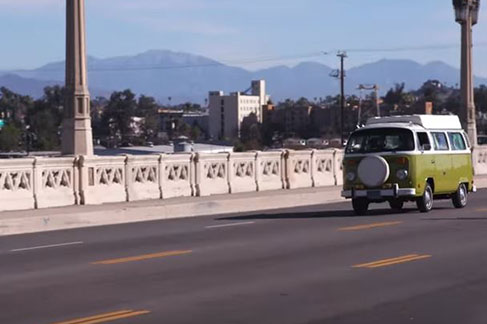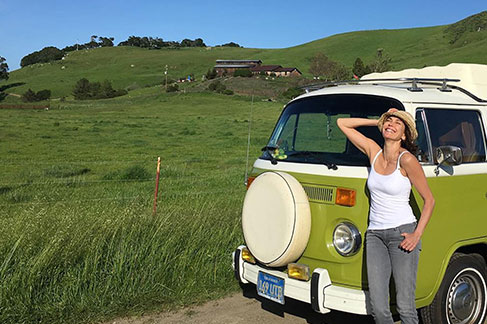 Hatcher's love of traveling in her Bus inspired her new YouTube series, Van Therapy. After experiencing heartache, Hollywood drama and everything else that comes along with slowly fading out of the limelight, Hatcher wanted to connect with people on a deeper level and what better way to do it than going straight to the source?!
Hatcher says, [5] "I travel around Los Angeles in my 1978 VW Bus camper, looking to connect with people willing to talk to me about all things big and small. Through these interviews, I'm learning that I'm not alone in my struggles and neither are they. We all want to be accepted, loved, safe, and just okay. So it's a bit cliché, but I think my experience with this project is really validating the saying, 'You can't judge a book by its cover.'"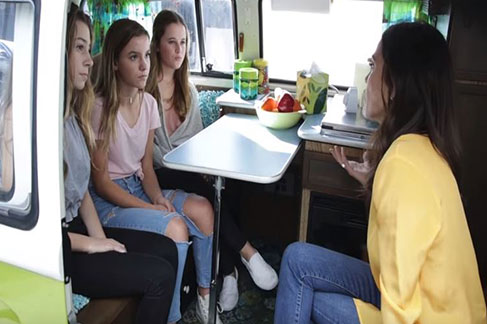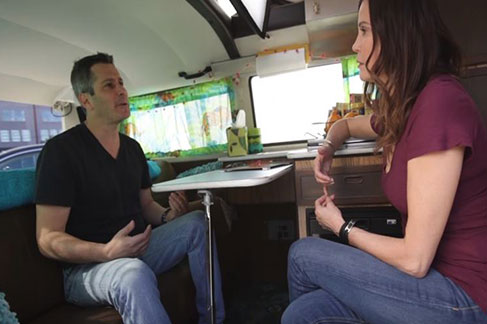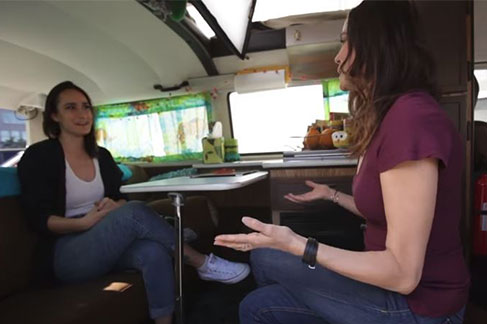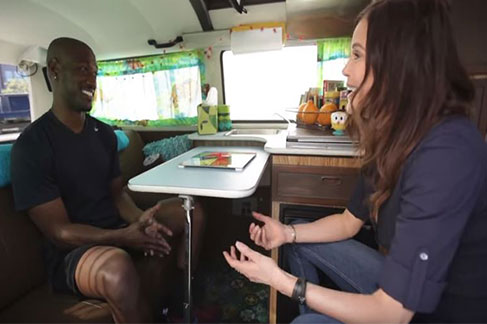 That saying is exactly what the paparazzi should have considered before publishing defamatory and false stories about Hatcher losing everything and living out of her van. Hatcher is just doing what most of us would be lucky to do when we retire; spending countless hours driving up and down the coast in a classic VW.
For most people, the classic VW Bus brings them back to the good old days when things were simpler and they had fewer responsibilities. Hatcher is living the life and helping people along the way.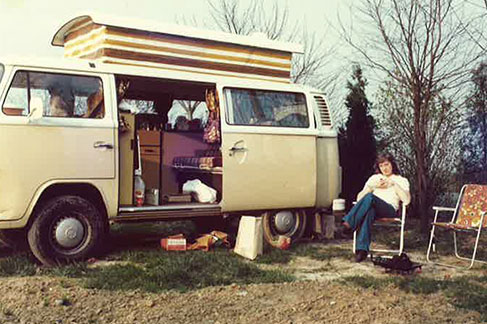 To catch some serious summer vibes, check out her series, Van Therapy on YouTube to view short fun videos on everything from life, love, friendships, politics and more all from the sunny coast of Southern California.
If this gets you revved up for a cruise down the coast in your classic VW and you're in need of some restoration help, follow the JBugs Restoration series and product spotlights on our YouTube channel or visit www.JBugs.com.
Thanks for stopping by! Come back soon for more fun and informational JBugs blogs.
---
References
[1] Stone, N. (2018). Teri Hatcher Denies That She's 'Broke, Homeless and Living Out' of Her Van: 'It's Totally Absurd'. [People Magazine Online Article]. Retrieved on 04/05/2018 from http://people.com/
[2] TeriHatcherFrance. (2012). Teri Hatcher on The Barbara Walters Special. [YouTube Online Video]. Retrieved on 04/05/2018 from https://www.youtube.com/
[3] Martin, E. (2017). Actress Teri Hatcher Drives the Same Car for 100,000 Miles – Here's Why It's Such a Smart Choice. [CNBC Online Article]. Retrieved on 05/15/2018 from https://www.cnbc.com/
[4] Hahn, K. (2011). Teri Hatcher: Fighting Pain, Finding Love. [Prevention Online Article]. Retrieved on 05/15/2018 from https://www.prevention.com/
[5] Schreffler, L. (2018). Why Teri Hatcher is Driving Around L.A. in a Vintage Van. [Haute Living Online Article]. Retrieved on 05/15/2018 from http://hauteliving.com/
Photo Credit
[1, 3] www.HauteLiving.com
[2, 5, 6, 7, 9, 11, 16] www.Google.com
[4, 8, 10, 12-15] www.YouTube.com