It's been years since my last VW car show, and I've kinda been kicking myself in the ass for holding back. I can give you the typical excuses: I had kids, moved out of town, and organizing a day trip takes more effort than I'm willing to give on most weekends. I'm a family man now, and I make excuses so I don't have to deal with the whines of "are we there yet" only to be followed by "I wanna go home". It's these preconceived negative notions that have kept me from packing up the kids and wheeling them in a wagon across hot asphalt only to look at bright & shiny cars they can't touch. Let's face it, car shows are a dad affair with little to offer for everyone else.

Luckily, I work with some pretty great guys who convinced me I should attend a local event this past August. The leader of these rascals is Jonny Winkley. If you've ever chatted with a JBugs associate on our website chances are you've chatted with Jonny. You could say Jonny bleeds classic VW. He was raised in his father John Winkley Sr.'s car club "Strictly Vintage 2's", and attended countless VW car shows as a kid. All that exposure made a strong imprint on Jonny and today he is the proud founder of Mission Avenue Cruisers.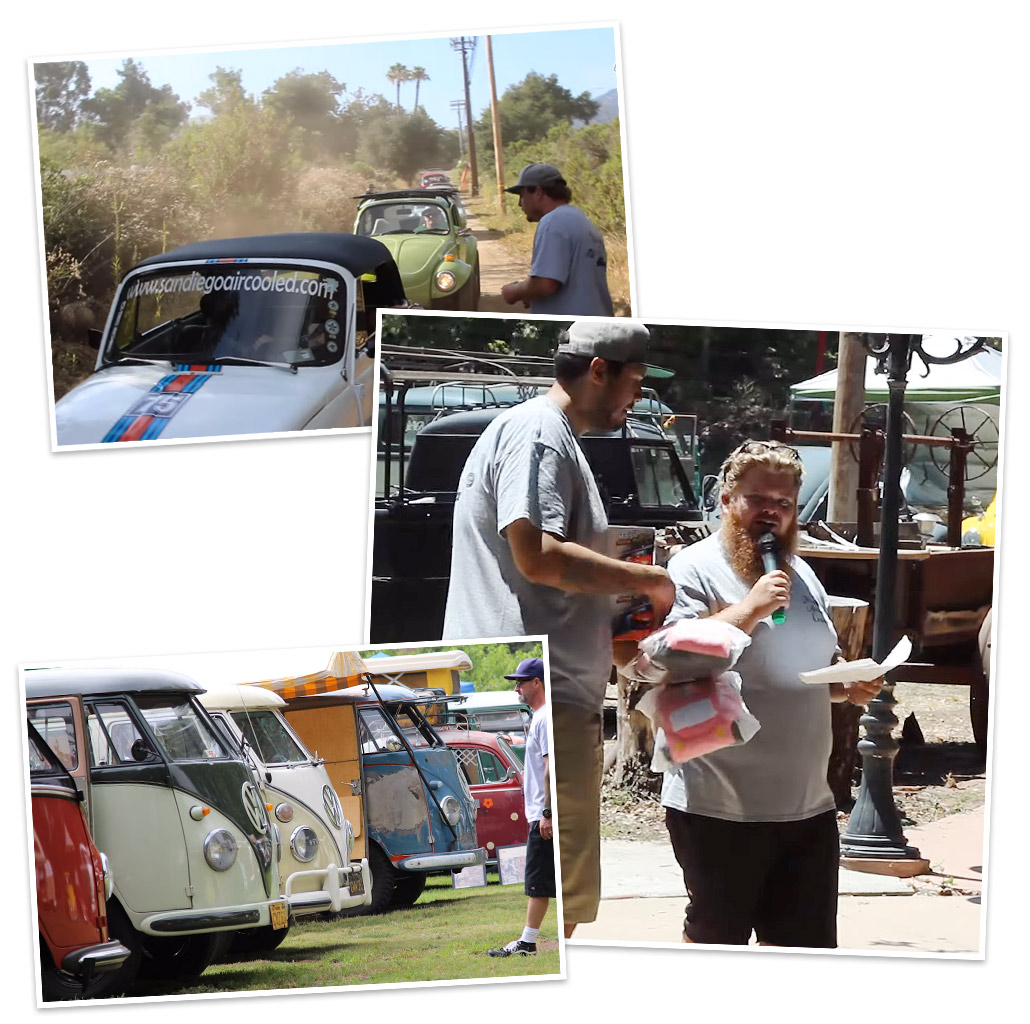 Johnny, and other members of M.A.C., decided to bring back SV 2's "Familienfest" from a 7 year hiatus. Familienfest was a long time local favorite, and was organized from the ground up to be a different kind of car show. Years of attending car shows taught John Winkley Sr. that if the kids and wife are happy, dad can relax and enjoy the show. With this in mind he wanted to organize a show that put focus on family time spent together instead of the cars. Great food, good music, kiddie play area, friendly vibes, and a park-like setting are all key features of Familienfest.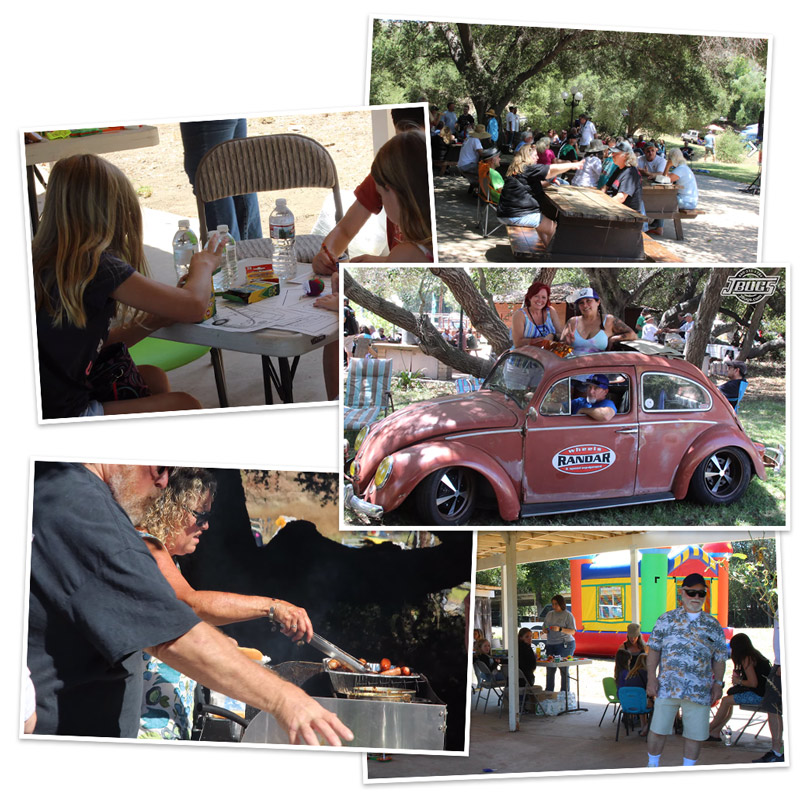 It's fair to say Familienfest's reputation preceded the show. Turn out was amazing! Especially when you consider this show had missed so many seasons. Many of the local clubs showed up as well as some notable clubs from L.A. and Orange County. I'd guess about 120 cars turned out, including some very rare models. There was an extremely rare Karmann TC, estimated to be 2 left in the world. There was also an automatic Type 34, estimated to be about 4 left running in the world. If you were present for the award ceremony you might had caught a glimpse of when Pedro handed the keys to that Type 34 over to his wife and gave her the car. These are the special moments you miss at mega-shows where it takes massive effort just to navigate the crowd. Some cars were carefully restored to their original splendor. Others exhibited battle scars and patina that only add to their personalities. All had that unique character that I believe is what makes Classic VW car shows the best kind of car shows. An overcast sky kept the temperature in the 80's while live oaks and Sycamores provided plenty of shade. Lush grass encouraged meandering around or finding the perfect spot to lounge in a folding chair. Hot dog Fred grilled up some delicious brats & dogs, and the kiddie area had a jumper, crafts table, and games to entertain the kids. Overall a very chill event.
Needless to say I had a blast taking in all the cars at Familinfest. Big Up's to Jonny & M.A.C.! They did a fantastic job organizing this event. The highest praise came from my 2 boys who are looking forward to coming back next year. Let me say that again.... My two boys with 10 second attention spans, both under 7 years old, who only love YouTube and video games are looking forward to a classic car show! It's a proud papa moment when your kids are excited about something that gets your heart racing. The thing with boys is they need to run around. More importantly they need a place they feel they belong wherever we go. This is where Familienfest nailed it! I'm done with burning asphalt & the parking lot feel of other car shows. As long as there are events like Familienfest where the whole family can relax and have a good time I'll keep on coming back for more.