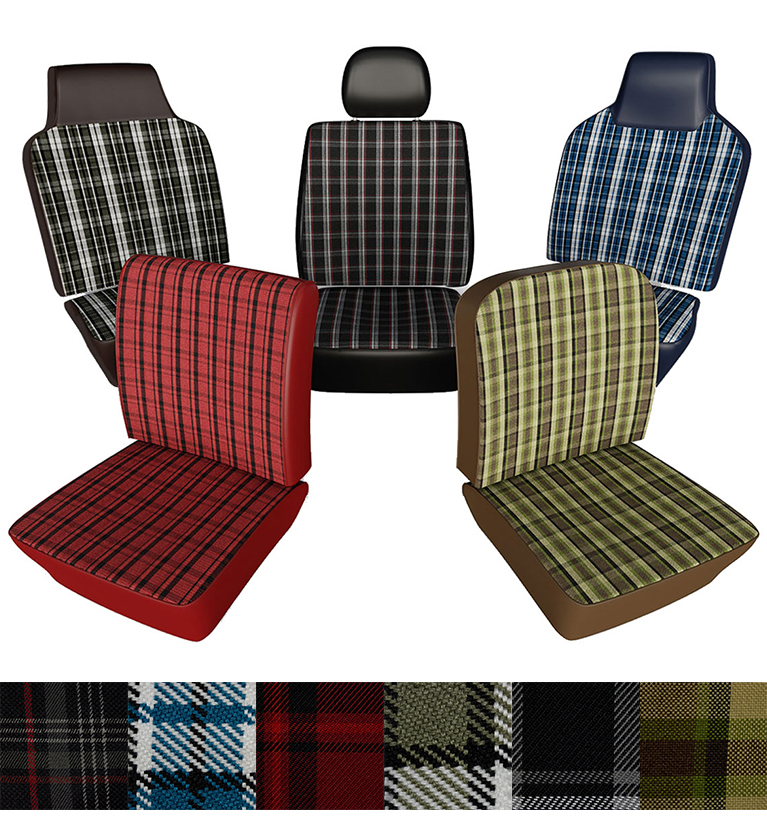 JBugs.com is excited to announce new plaid interior upholstery for your classic Volkswagen from TMI Products!
Inspired by the classic Clark Plaid interiors of the original Scirocco and the Mk1 Golf GTI, this upholstery will give your VW a timelessly sporty look.
These upholstery patterns are available for seats, door panels, speaker trays, and headliners, and come in six different plaid patterns and colors. They are made to order, constructed to the same world class quality you have come to expect from TMI Products, and they are guaranteed to turn heads at a car show.
But what started the plaid fad for Volkswagen interiors?
To answer that question, we have to go back to 1964.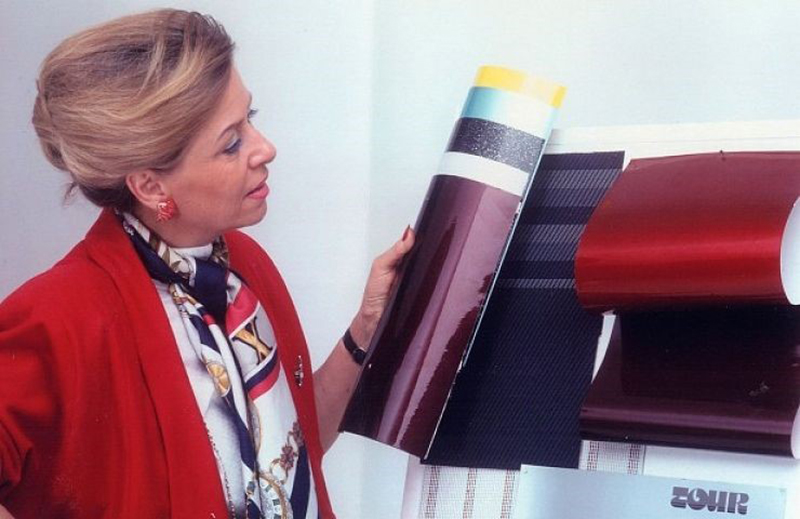 At just 28 years old, Gunhild Liljequist was the first woman hired to Volkswagen's design team at the Department of Fabrics and Colors, Wolfsburg. Her previous work experience was designing porcelain and candy boxes for German chocolatier Sarotti, but her design philosophy would be put to work in creating new paint hues, special trims, and interior details.
Liljequist's Clark Plaid was first seen inside the 1974 Volkswagen Scirocco, and then in 1976 on the first generation Golf GTI. What was her reasoning for plaid interiors into Volkswagen's newest sport offerings?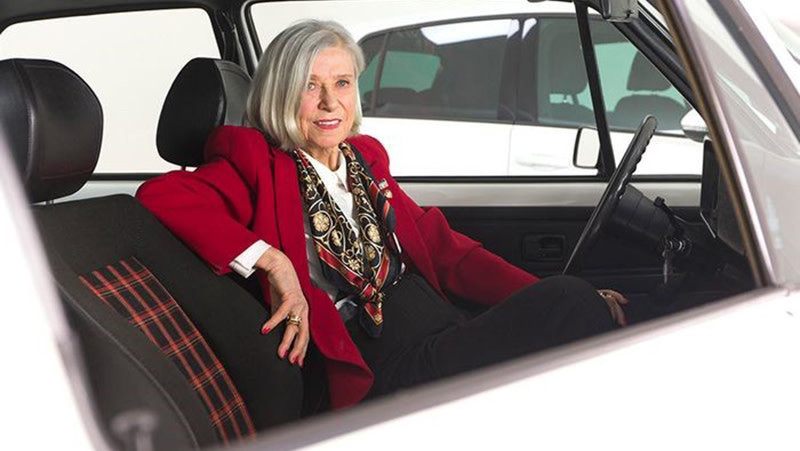 "Black was sporty, but I also wanted color and quality," Liljequist said. "I took a lot of inspiration from my travels around Great Britain and I was always taken by high-quality fabrics with checked patterns … you could say that there is an element of British sportiness in the GTI."
The 1960's were the beginnings of a tremendously experimental and creative time in aesthetic design, and Liljequist's work contributed to Volkswagen's most iconic models.
She took charge of paint color on the entire Volkswagen lineup, and in her research she invented a new method of painting vehicles in iridescent, pearlescent hues. These hypnotic, three-dimensional paint codes stood in stark contrast to the super-saturated pea greens and cherry reds of most auto manufacturer's offerings in the 60's.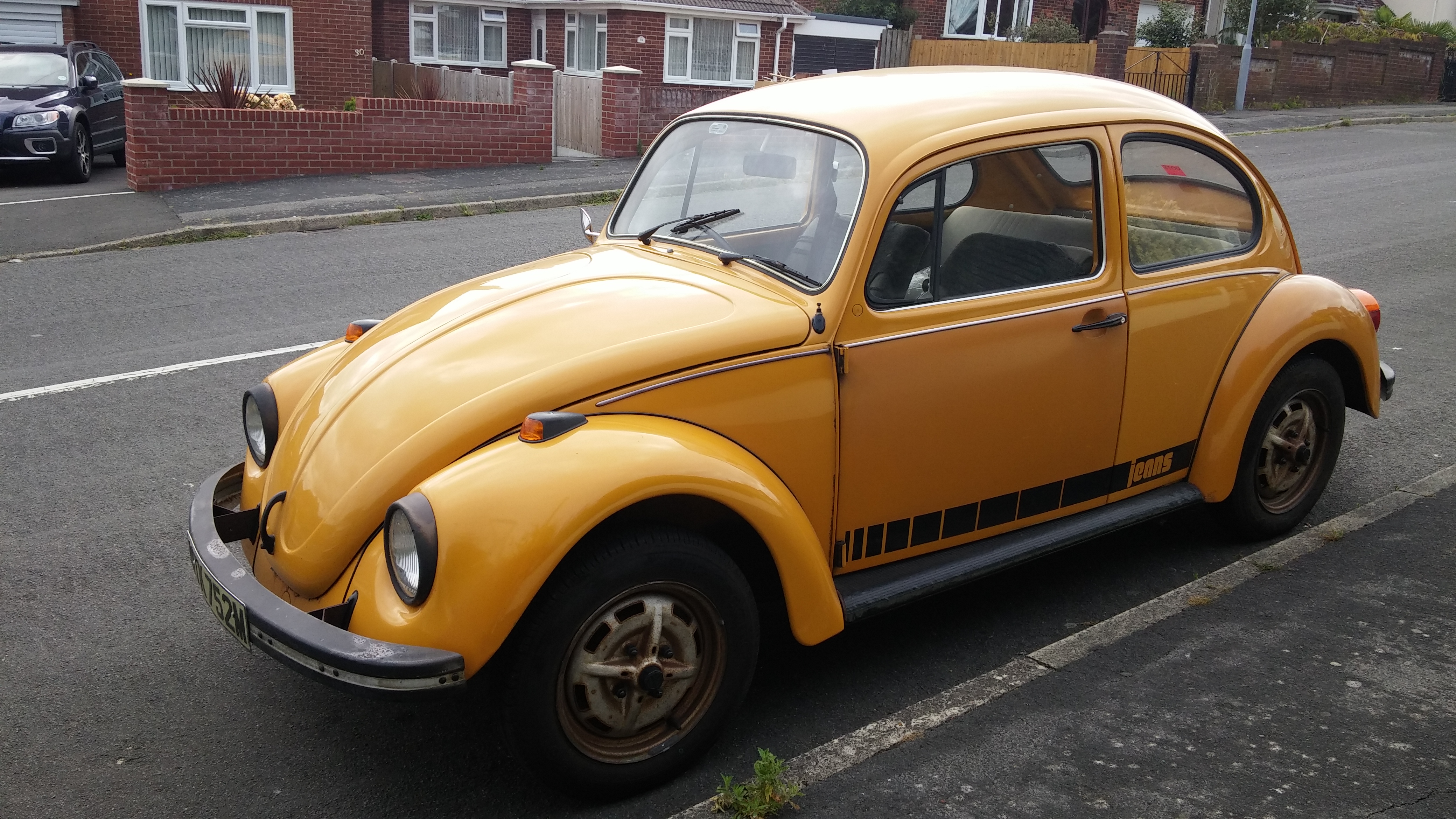 "I made quite a big invention. It's hard to spray on metallic colors so I created a transparent foil where you would put all the metal paint on and once it was dry, you would turn it around and there would be the most beautiful color. That was my invention."
Her work was featured on the design of several special edition Volkswagens, such as the 1974 Jeans Beetle, the 1984 Velvet Red Beetle, and the 1991 Golf Cabriolet Etienne Aigner.
Plaid interiors took a life of their own, and would feature inside several Volkswagen models throughout the 1970's. Continued on the Golf and Scirocco, the Westfalia Type 2's also had year-specific plaid interiors. Liljequist stayed at Volkswagen until her retirement in 1991. In 2005, the Mark 5 Golf GTI revived the plaid interiors pioneered by Liljequist, and have had them ever since.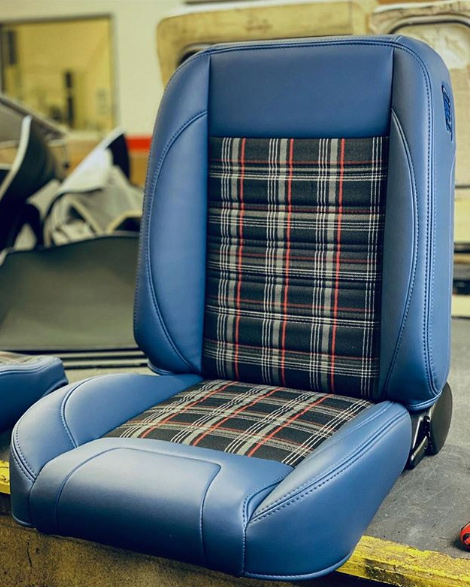 Now you can have them too when you order TMI's custom plaid interiors. Offered in individual pieces or a complete set for your entire vehicle, they are all made to order for whatever your interior needs.
Shop JBugs for a full line of the best plaid Volkswagen interior and bring a little British sportiness to your classic VW restoration.