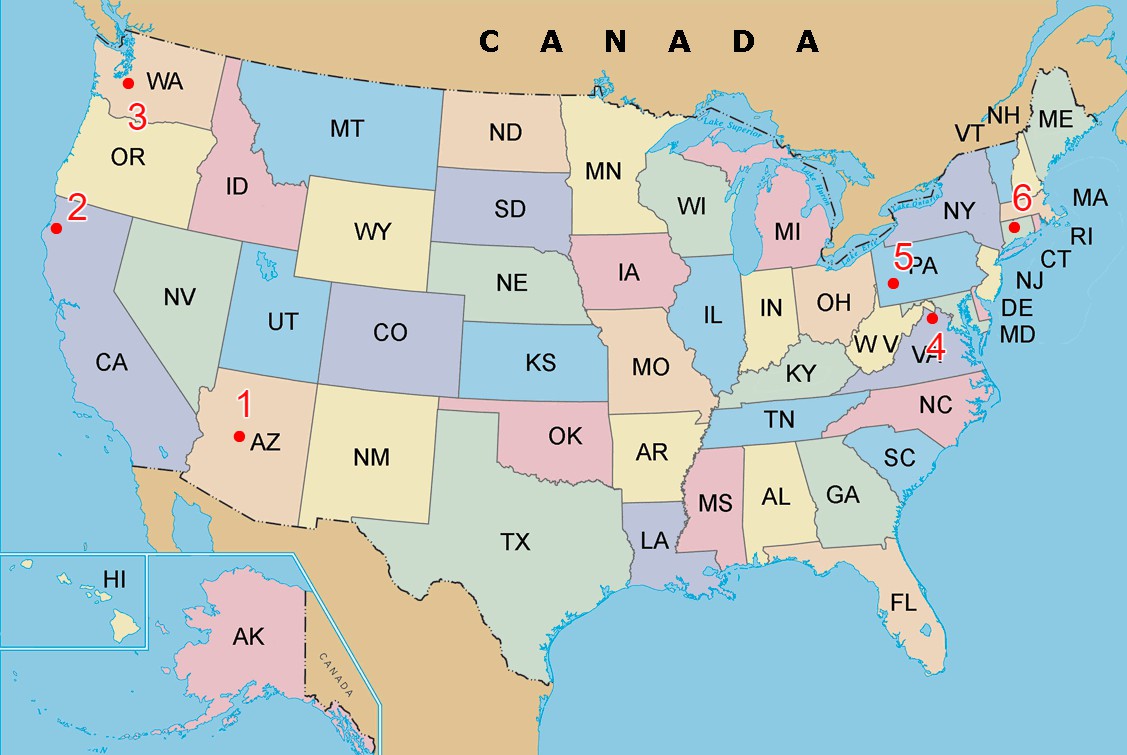 Before the kids have to go back to school, we would like to take you on one last road trip to enjoy some of the most exciting VW events across the country.
We begin our journey in what once began as a mining town. This summer, Prescott, AZ will be home to the 43rd Annual PAAC Watson Lake Car Show from August 5-6. This show features antiques, classics and rat rods on display at the beautiful Watson Lake just 10 minutes from the Heritage Park Zoological Sanctuary. With so much to see and do, there is something for everyone to enjoy. After two days of fun in the sun, it is time to head to the next stop on our road trip.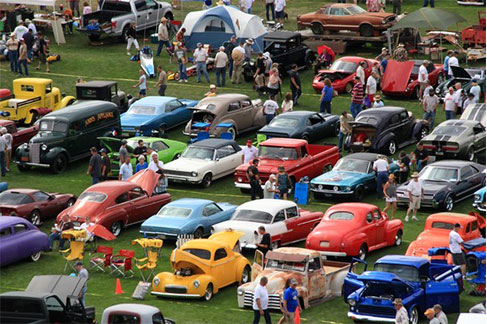 There are two different ways to get from Prescott to our next destination. We can head through Nevada and stop in Las Vegas, the Hoover Dam and even the Grand Canyon. Or we can head straight to California through vast desert in order to enjoy the beautiful California coast for over 150 miles. Either way there is definitely something for everyone to enjoy on the nearly day long trip. Luckily, we have six days to reach McKinleyville,CA where the 13th Annual Humbugs VW Car Club Car Show and BBQ will be taking place.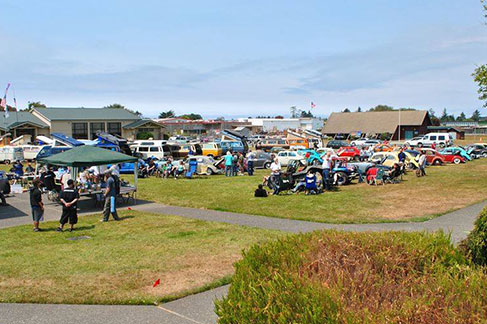 All VWs 25 years or older, no matter what condition, are allowed to enter the Humbugs VW Car Show for a small fee of $24. This year, spectators will be able to enjoy the show for free at the beautiful Pierson Park in Humboldt County. Even though California weather is known to be warm and sunny, this show is taking place in Northern California where temperatures remain in the 60's throughout the summer. We recommend bringing a light jacket, or maybe even one of our VW themed sleeping bags or beach towels to keep warm.
Those items might also be useful for the next stop on our trip since we are traveling farther North up the West Coast to the beautiful town of Auburn, WA. According to the event promoters, the Sophisticated Euro Car Show is "an event where the vibe cannot be described with words." This one sounds like a must see so we had to add it to our list. On August 13, there is expected to be everything from Audi, BMW, Porsche, Volvo and of course, Volkswagen. We cannot wait to see what is in store for this show and hope you are as excited as we are.
Hopefully the excitement does not fizzle out when we share how many miles there are between the Sophisticated Euro show and the next show on our trip, but we promise that the trek will be worth it.
Over 2,700 miles from Washington in Sterling, VA is where the Finish the Race Ministries will hold its annual Summer Car and Motorcycle show on Saturday August 19. There will be over 200 vehicles and motorcycles on display for all motor enthusiasts. Admission and registration for vehicles are free. There will also be food, vendors and a kid's zone with games and activities. This show provides a little bit of something for everyone and will keep kids and parents entertained for hours.
After a day in Virginia, it is time for a quick trip to New Alexandria, PA where the Pittsburgh Classic #8 will be taking place. You can enjoy the usual car show and swap meet, plus an exhilarating drag race with all models of air and water cooled VWs.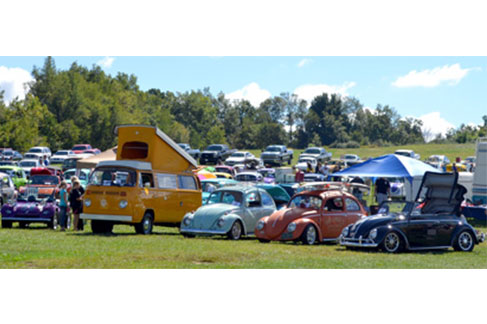 With six days in between this show and the next, you might need some things to keep your kids entertained during your down time. We have a wide range of VW themed merchandise that may help them focus their attention on anything but you. Browse our printable coloring pages and model and rc cars before you head out on your road trip to prepare yourselves for some much needed down time in between the long spans of driving.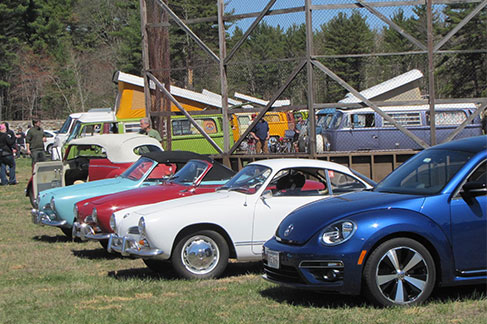 Once you have recharged your batteries, both on your body and your car, it is time to head to Middlefield, CT for the Air-Cooled at the Orchard show. Put on by the Connecticut CORSA, this show will feature stock and modified Corvair powered and bodied vehicles, as well as the Connecticut VW Club's line-up. This show is the perfect one to end on because you will have just enough time to get home to get your kids ready to get back to school.
Whether you are on the East or West coast or in the South or Mid-West, there are shows and VW events for everybody. Check out the full list of August VW events [here] and enjoy the rest of your summer.