Growing up I was told never say never. Well, I guess they were right.
As a kid I told myself I would never own a VW that was newer than 1967, and I'm now the proud owner of a 1970 Beetle. For years I stuck to it and my 1964 Bug was the newest Volkswagen I owned. When I picked up my 1964 Beetle, better known as Elsa, I had pictured a "patina" style build. After driving her around at stock ride height for about 2 months, I decided it was time to give her the stance I desired.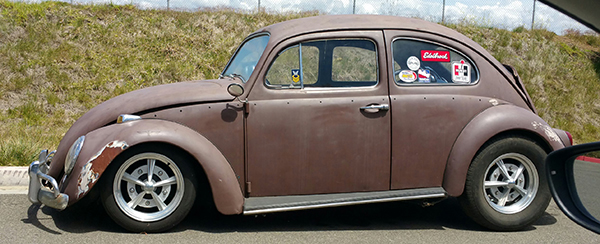 One morning I took the bug over to a friend's house to do the deed. After about 3 hours, I pulled Elsa out of the drive way and she was sitting exactly where I had always imagined for my "patina" bug, approximately 1 ½ inches off the ground all the way around.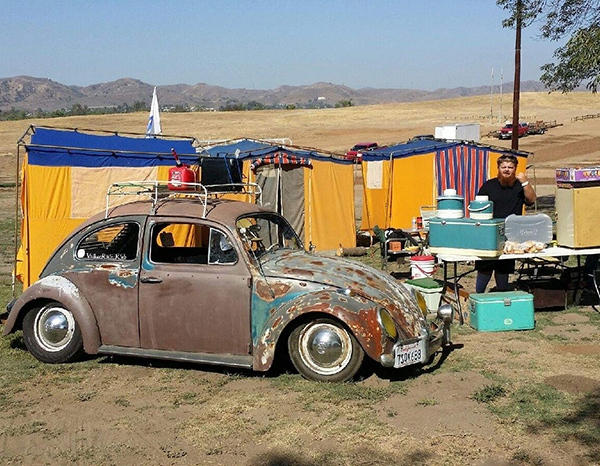 I couldn't have been happier when I saw her. In my eyes she was now the perfect ride height, despite getting stuck on things like pine cones.
Driving her is a totally different world from new cars, or even stock Bugs. I have to take it slow in new areas, so I can get a mind for the road. Potholes, speed bumps, and even cracks in the road are sketchy, but I cannot say it enough that I love that aspect of driving a lowered car.
I understand that stance is not for everyone. I go through rear tires quicker than most and I have to replace my axle boots often, but it's all part of the "low life". With that said, it makes daily driving pretty annoying sometimes, which led me to start looking for another car for my daily.
Not wanting to have a car payment over my head and being a Volkswagen guy from birth, I figured I should get another bug and not lower it quite as much (still lower then stock). In my searching I came across an ad for a 1970 Sunroof Beetle on Craigslist that had the seven words car guys love to see most: "need it gone, make me an offer."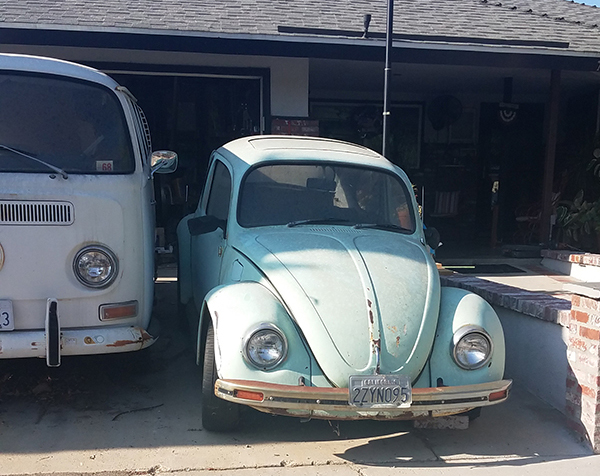 Without hesitation I sent the person a text and asked if they would take $450 for the Beetle. I went to bed and woke up for work the next morning to a text from the owner saying he would take my offer and to come get it as soon as possible.
Once we got the truck and trailer set up, we arranged to pick it up the following weekend.
I talk to people all the time about my bug and they all say the same thing: "I wish I could afford a VW." Most people can't afford a bus, but the bugs are out there and can be had at a good price like my '70.
Full disclosure, it is 100% a project. The Beetle did not come with an engine. Luckily, I had one sitting in my garage that I had picked up a few months back (Can you see the pattern here?). The engine had been sitting in the guy's garage for 20 plus years, so he was willing to part with it for only $150.
When I pulled the engine out of my garage and put it on my home-made run stand it still had the old oil in it. All I did was clean the spark plugs, slap some new wires on it, and pour a little gas down the carb, and she came to life - no knock, no shutter, nothing. She runs great actually.

I understand most people don't have an engine just sitting around their house waiting to be put into a new project, but with the bug and the engine I'm only $600 into it.
The '70 is a project that I know I can handle and most people out there could handle as well. I need floor pan patches and brake work, so I imagine with the cost of the car, engine, registration, and necessary replacement parts; I'll be about $1,000 into by the time it's back on the road.
The way I look at it, I will have a car without a car payment and one that makes everyone snap necks to check out.