A couple blogs ago, we shared the story of Teri Hatcher and her 1978 Volkswagen Microbus. A lot of people thought she lost all of her Desperate Housewive's money and started living out of her van.
Little did they know she's actually shooting a YouTube series, Van Therapy on the beaches of Southern California.
Although the press portrayed her situation as dismal, living on the California coast in a fully restored VW sounds like something most of us can only dream of.
In fact, today's blog is all about living that dream, or at least living vicariously through those that can.
We're talking about the lifestyles of the rich and famous and those lucky enough to travel the coast or wherever they feel all year long in their classic Volkswagens.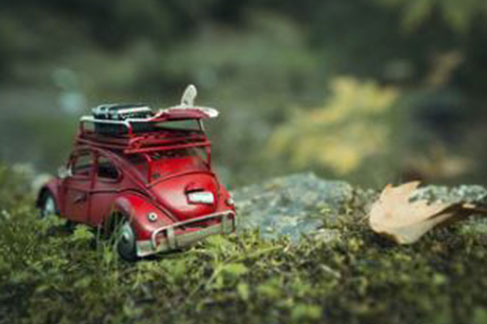 What kind of coast cruising blog would this be if we didn't start off with the main car guy himself? Most of you may know him as the retired Tonight Show host but today, he's the witty and smart front man on Jay Leno's Garage. It's pretty obvious we're talking about Jay Leno and it's about to become even more obvious that we're totally jealous of his new gig. Not only does he get to remain in the spotlight but he gets to drive around the coolest cars on the planet. Check out the meticulously restored classic Volkswagens he recently featured on his show.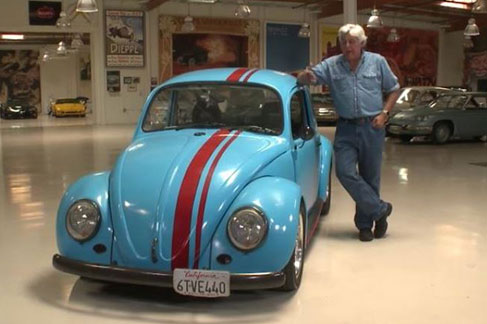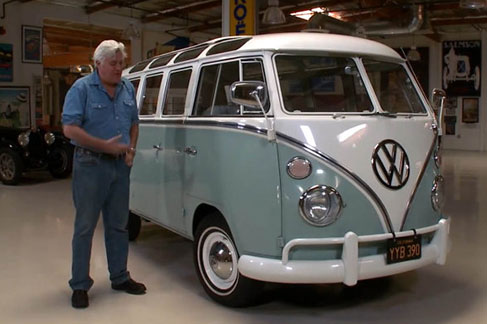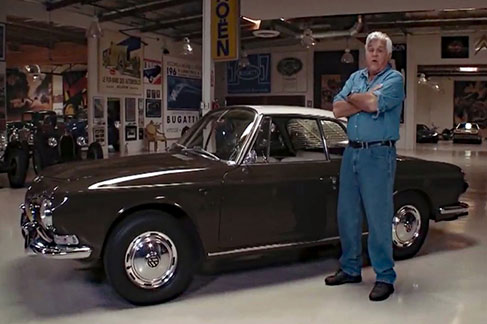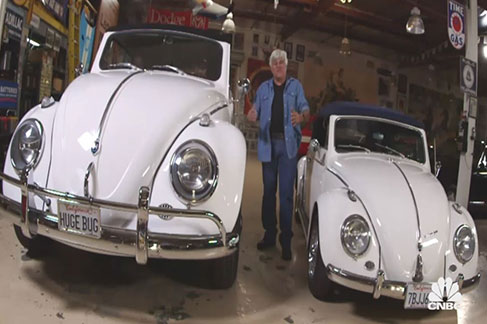 Speaking of Jay Leno's Garage, our next dream sequence involves one of Facebook's earliest employees and oldest executives, Matt Jacobson. Leno and Jacobson went over every inch of Jacobson's 1955 Volkswagen Beetle in Leno's garage before taking it for a spin.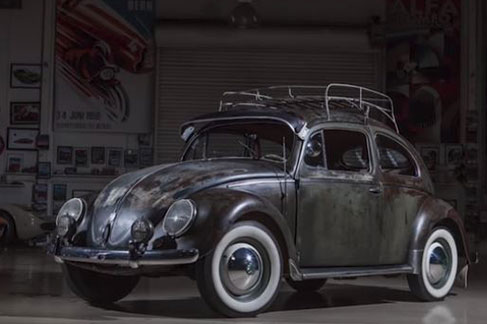 According to Leno [1], people want Volkswagens because they're reliable, dependable, they don't break down and they had the best ad campaigns. What drew Jacobson to this particular Beetle besides its reliability was the fact that it was un-restored. Jacobson [1] says, "I love that we finished it as this idea of preservation not restoration. I didn't even bother fixing the radio in this car because I love the way Volkswagens sound."

Jacobson's Beetle is definitely one of the best preservations we've seen but wait till you see the other classic VW's he has. Jacobson has not one, not two, but three other classic VWs including a Bus, Karmann Ghia and Type 3.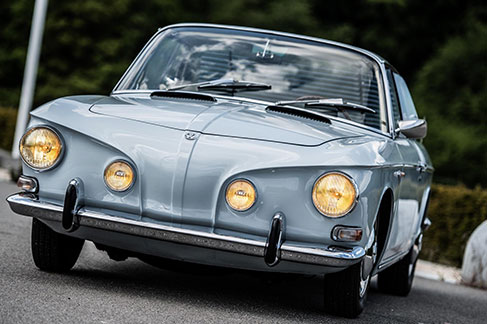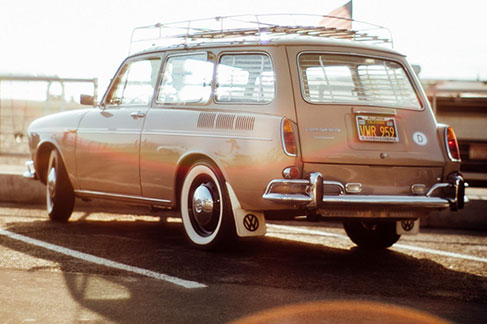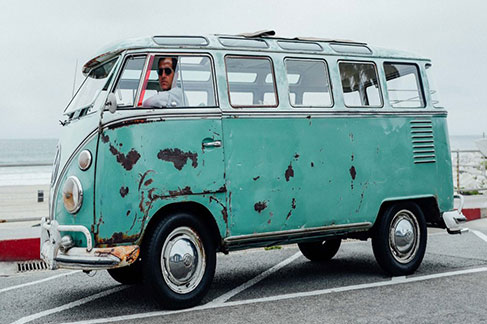 In an interview with Petrolicious' Ted Gushue, Jacobson said, "I always loved VWs and so I started looking for unrestored VW's. I like things that are tools and have been used for their original intent. I mean, those are the things that really speak to me. You can restore cars multiple times and kind of bring them back to this like-new condition, even better than new, but they are really only original once."
While not everyone has the enthusiasm about preservation over restoration like Matt Jacobson, we did find some celebrities who are definitely into classic Volkswagens just as much as we are. Check out the hot shots who have some cool whips.
One of Marvel's greatest super heroes, Wolverine (aka Hugh Jackman) is the proud owner of this classic VW Bus.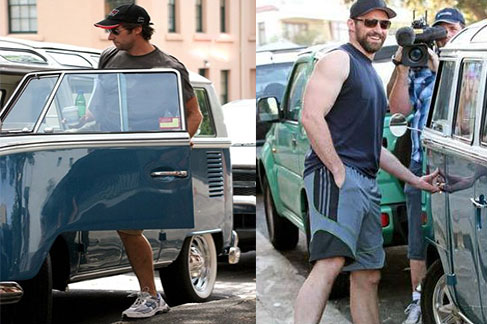 Another member of the Marvel family, Chris Pratt who plays Peter Quill in Guardians of the Galaxy, owns this beautiful Beetle.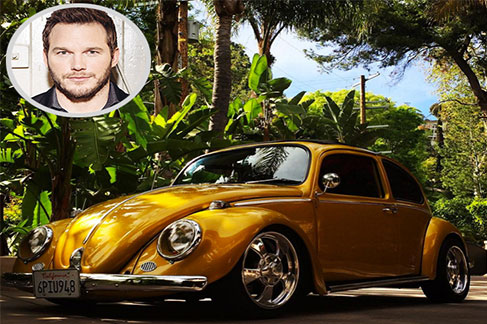 He may not be a Marvel superhero but Detroit Tigers' pitcher Daniel Norris definitely has super strength like one. His fastball reaches speeds of over 90mph and he's overcome the odds to beat Thyroid cancer. Norris also spent weeks traveling in this classic Volkswagen Bus.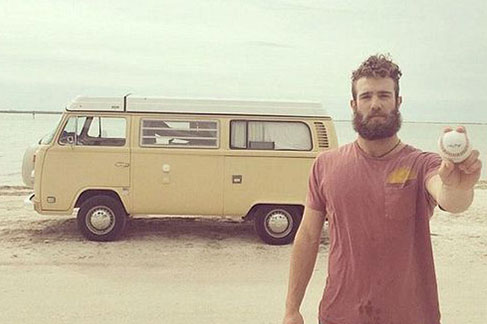 She may be known as sassy journalist, Carrie Bradshaw in Sex and the City but Sarah Jessica Parker is actually pretty down to earth and owns this cute little Karmann Ghia.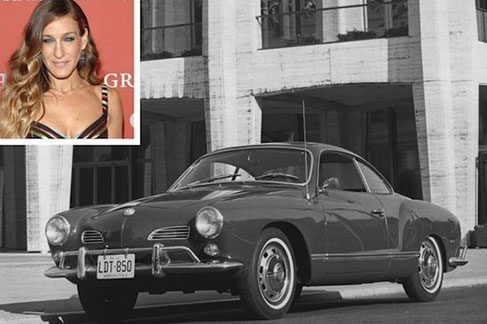 No, it's not Tool Time, you're just seeing Tim "the Toolman" Taylor (aka Tim Allen) showing off his cool Beetle in the middle of his showroom of a garage.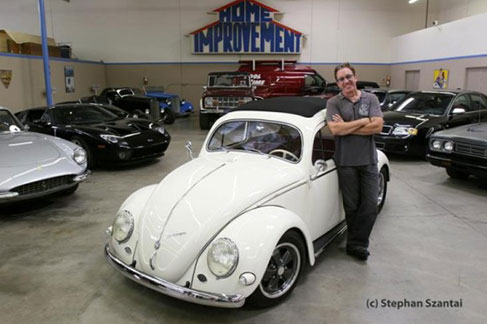 Volkswagen once bragged in one of their ads that their cars were light enough to push in the event of a breakdown. Well here's Joshua Jackson from Dawson's Creek showing us they weren't kidding.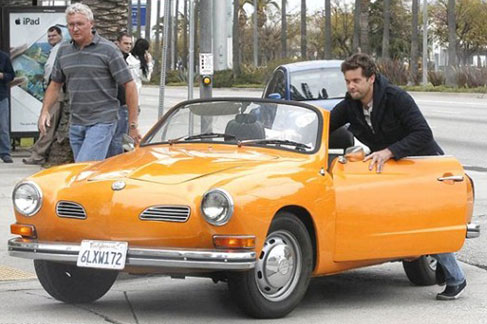 Honestly, we're not exactly familiar with Seasick Steve's blues music but if he's a fan of classic VW Buses then we're a fan of his.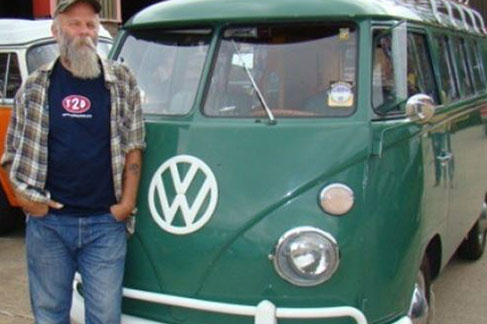 Bill Engvall may share stories of his stupid decisions in his standup but purchasing this classic VW Bus is definitely not one of them. In fact, if you remember from one of our previous blogs, buses can get upwards of $200K depending on the model.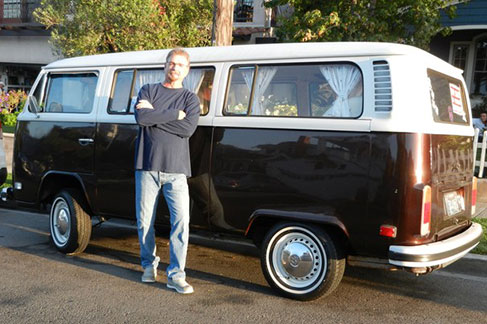 Speaking of buses making a lot of money. This bus belongs to Roger Daltrey from The Who and he is giving fans a chance to win it. With his and Pete Townshend's signature, this Bus is sure to re-sell for a good chunk of cash.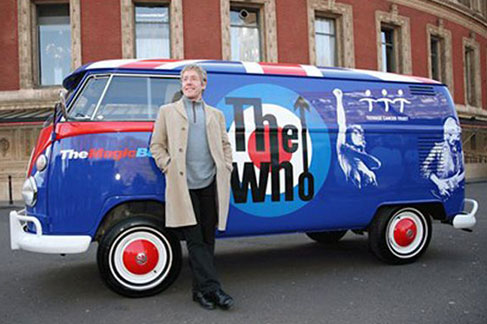 You just saw some celebrities who own a classic Volkswagen. Now check out the celebrities who may have a little bit of a classic Volkswagen obsession. Just look at comedian Gabriel Iglesias' VW Bus collection! It takes up an entire garage and pretty much looks like a museum.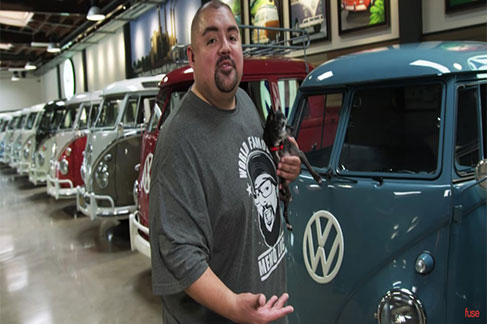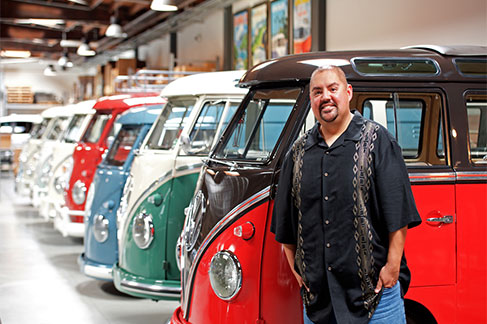 Or take actor Ewan McGregor for example. He has a Type 3, two Buses and two Beetles; all of which he actually drives or has driven at one point in time.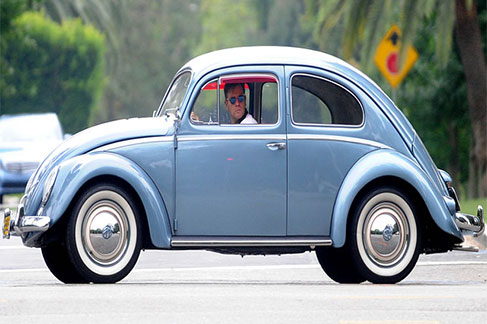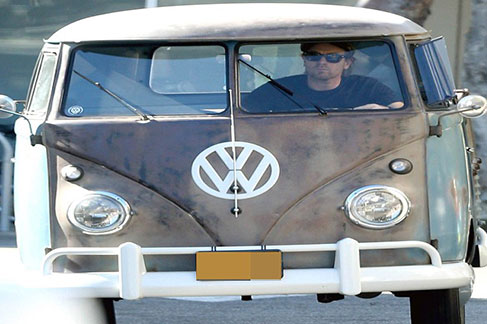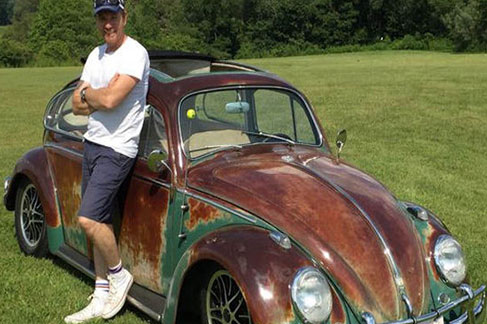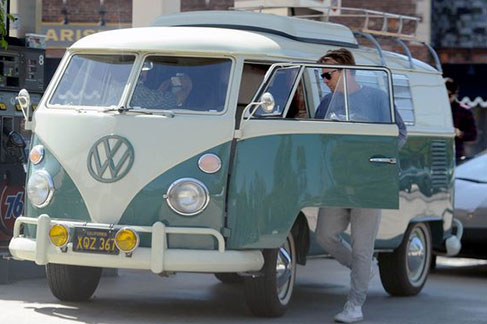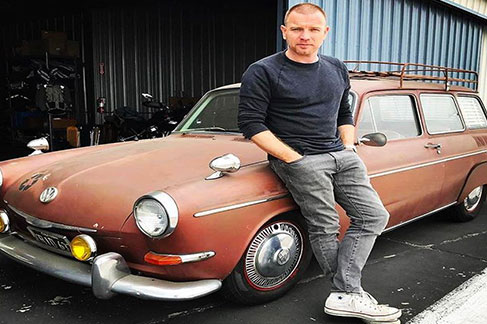 Mike Wolfe from American Pickers also owns two Buses, as well as a Beetle.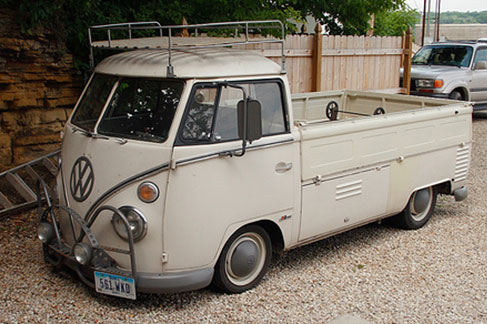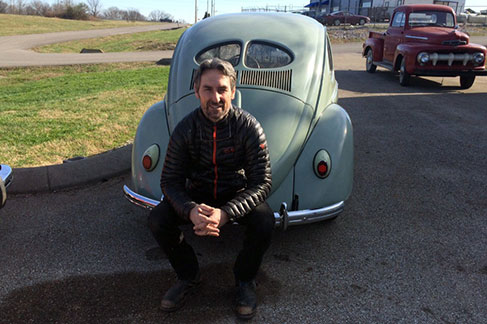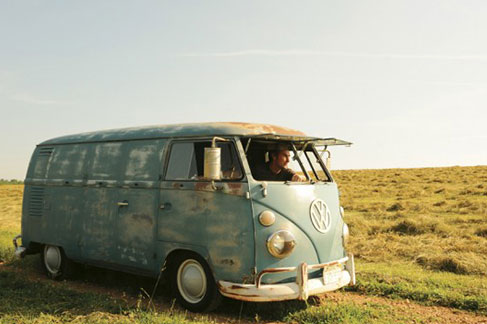 And lastly, the great actor/comedian Jerry Seinfeld who owns a Bus and a Beetle.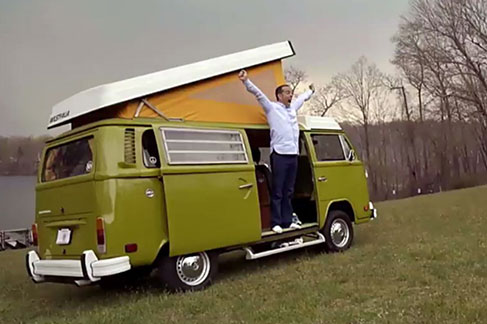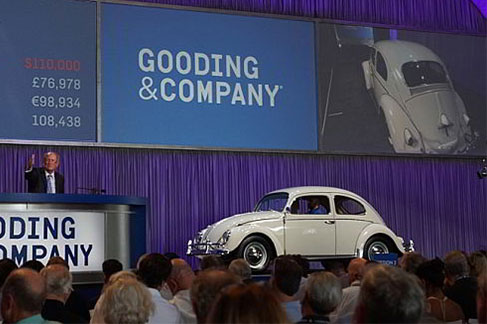 If you're looking to restore a classic Volkswagen just like these celebs did but don't have the infinite budget like them, don't worry because JBugs has everything you need and more. Visit www.JBugs.com for high quality classic Volkswagen parts for the best price on the market.
---
References
[1] Jay Leno's Garage. (2017). 1955 Volkswagen Beetle – Jay Leno's Garage. [YouTube Video]. Retrieved on 06/06/2018 from https://www.youtube.com/
[2] Gushue, T. (2016). This 23 Window VW Bus is a Perfectly Preserved Time Capsule. [Petrolicious Online Article]. Retrieved on 06/06/2018 from https://petrolicious.com/
Photo Credit