Volkswagen did, and still does, an excellent job manufacturing and selling reasonably priced cars. The Beetle was common place in the United States by 1957 – less than 5 years after VWs were first imported to the country. Today, VW stands out as one of the largest vehicle manufacturers in the world and is still wildly popular in the US.
The reason for their popularity is the same now as it was then. Volkswagen excels at providing a well-performing vehicle at a modest price. The flip side of that coin is a conspicuous lack of standard features common in vehicles in the US by the 1950s.
No one considered the Beetle a luxury vehicle when it was first introduced. Even "De Luxe" models lacked the bell and whistles Americans of the time were used to. It was designed to make it home, not to impress.
After all these years, we still celebrate the simplicity of the design and lament the lack of comfort and safety features we took for granted – things like a radio, or even a cup holder.
We asked a few of the guys at the shop to see what the first thing is they install on the car when they pick up a used Beetle. We asked, "What items are essential for you to drive the car? What does it not have that you need for a comfortable ride? Here's our top 5:
1. Radio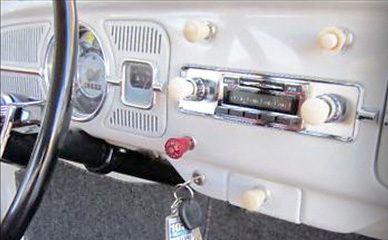 This is a no brainer for most people these days. Cruising down the road and bumping your favorite tunes is just far more enjoyable than listening for knocks over the sound of air whipping past your window. But for Volkswagen, radios were an unnecessary luxury. VW did not offer a radio as standard equipment on any of their air-cooled cars (through 1979).
Radios, along with the antenna, were dealer-installed and not available from the factory. Thankfully companies like Bendix, Motorola, and Blaupunkt were ready to meet that need.
Automobile and radio manufacturers today comply with what's known as the DIN system. DIN refers to an industry standard size for radios and the opening in the dash to house them. The DIN system was not established until the 1980s, so you cannot install most aftermarket radios into your 1979 and earlier VW without cutting the dash, hiding the radio in the glovebox, or fabricating a bracket to mount the radio directly under the dash.
Luckily, Custom Autosound offers their USA series of radios, which can be installed into the dash of all your favorite old VWs without any cutting or modification.
You can check them out here: https://www.jbugs.com/category/VW-radios-stereos-1.html
2. Foglights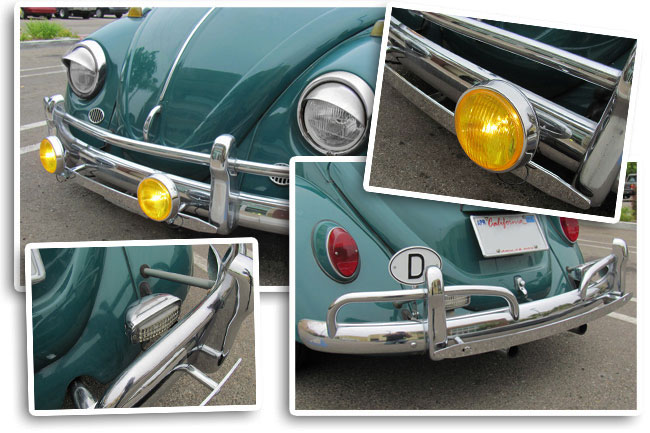 Let's be honest, no one uses these on their modern car– not even when it's foggy. Their usefulness is debatable in newer cars, so much so that lawmakers and industry pundits do not take a stance on them, and consider them "supplemental equipment."
Fog lights are designed to sit low to the ground and point downward, so they can illuminate the road in front of car without projecting light into the fog and blinding you. Whether or not they work as fog lights is unimportant. What's important is that any additional visibility is a good thing in an old VW.
We know from experience that the stock headlights (especially cars with 6v electrical) just don't cut it when driving at night. That's why many of us here install additional lighting on both the front and rear of the car, so we can see a little better what's coming and the guy behind us knows there is a car in front of him.
Installing fog lights is a painless process when you have the right tools, and we have everything you will need to get your 1967 and earlier Beetle set up with fog lights in just a few minutes. Our fog lights (and reverse lights) can be used on other models, but you will have to fabricate a mounting bracket, as the clamps are designed for early style Beetle bumpers.
You can find our clear lens fog lights here: https://www.jbugs.com/product/ZVW100C.html and yellow lens fog lights here: https://www.jbugs.com/product/ZVW100.html
3. Cup Holders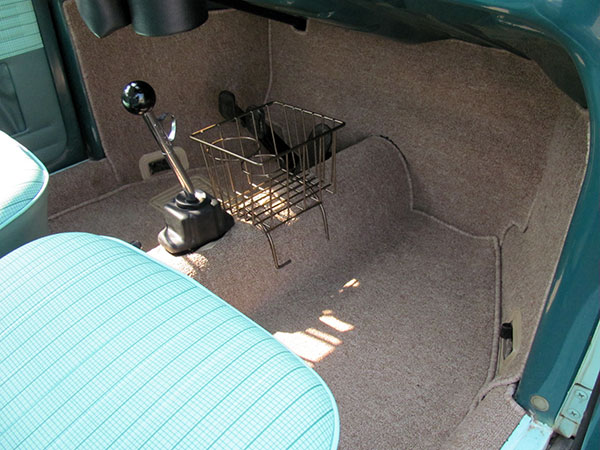 I've spilled enough drinks on myself and ruined enough carpeting to know a cup holder is your friend when you're driving, especially on road trips. Don't risk ruining your beautiful, restoration-quality interior because you're human and need to drink something every once in a while.
We offer a huge selection of drink holders – from dash units to floor consoles. Save yourself the trouble and grab one today.
Click Here to View Our Drink Holders
4. Short Throw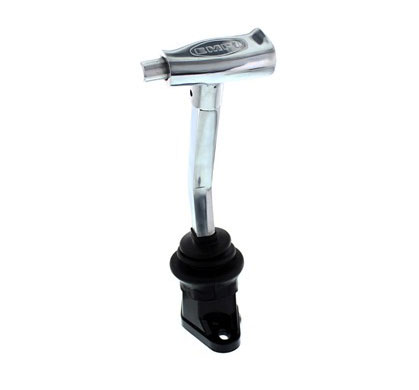 Some people love the feeling of the stock shifter. Some people do not. Our resident VW genius Sam Mebane hates the sloppy, punch-the-dash feeling of the stock shifter. According to him, one of the first accessories he installs is a short throw shifter. And I have to say, he's not wrong.
After replacing all the shift linkage in my '61 Beetle, I expected the shifter to drop into the gates like a new car. I was very wrong. The newly rebuilt linkage certainly helped with finding and getting into gears, but it did not tighten up the shift pattern as much as I would have liked.
In my opinion, one of the best arguments for installing a short throw is engine braking in traffic. After driving many cars with drum brakes, I can tell you that they do not feel safe when you have to brake hard and fast. When you need to slow down quickly in a car with a manual transmission, it's standard procedure to engine brake by downshifting into the next gear and slowly easing out the clutch.
It's pretty simple logic for me. The faster I can safely get into gear when braking, the better. And don't get me wrong, I'm not trying to hot rod around. We strongly advise against abusing your shift linkage and transmission by slamming the car into gear everywhere you go.
Check out the shifters page on our site to view our selection of stock and short throw shifters: https://www.jbugs.com/category/vw-shifters.html
5. Seatbelts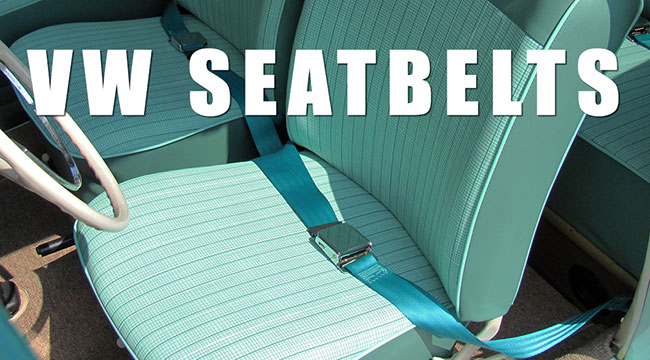 By 1968, the US government had begun to take highway safety very seriously and passed laws to make seatbelts mandatory. However, most cars from the late 1970s back are effectively grandfathered in. That's not to say they legally are not required to have belts because they were not standard when the car was purchased, but rather they look old enough to not require belts – so no one enforces the law.
That fact presents an interesting dilemma for the new owner of a vintage VW. The cars came with them from 1968 on, but cars built in the previous 18 years had no provision for them on the body. And cars built after 1968 usually don't have belts anyway, original or otherwise.
And that's why seatbelts made it on this list, despite the fact that VW offered them as standard equipment. I, along with many of us here at JBugs, have a family and friends who regularly ride around with me. I don't feel comfortable taking anyone out in my drum-brake-only, 57-year-old car without seat belts. It's not a luxury, it's essential safety equipment.
Seatbelts: https://www.jbugs.com/category/vw-seat-belts.html