VW Bug Sedan/Sunroof Headliners 1969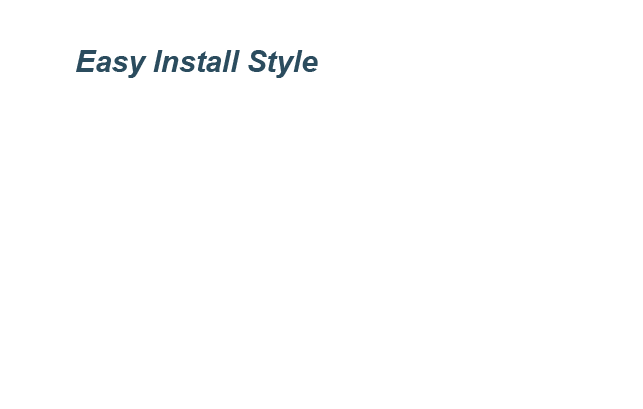 Our complete selection of 1969 VW Bug Sedan and Sunroof Headliners and Headliner items includes Easy Install and Original Style Headliners, Headliner Pad Kits, Headliner Bows, and Glue.
All of our VW Interior Upholstery products, including our Volkswagen Headliners, feature exact and authentic Volkswagen Interior colors which make matching OEM colors easy and accurate. We offer a variety of materials including original perforated vinyl, crush grain vinyl and mohair as well as custom materials such as tweed and velour.
TMI Headliners feature built in Vinyl Windlace running down both door posts just like the original headliners. Both of our "Original Style VW Headliners" and "Easy-Install VW Headliners" include thick durable windlace.
Our high quality VW headliners are made with anti-microbial treated thread which resists mildew and rot to keep you headliner tight and looking great for years. We also offer a lifetime warranty against factory defaults for your VW Headliner so you can buy with confidence.

Featured Products:
VW Carpet, Padding & Cloth Headliner Spray Glue
Code: Sprayglue-GH
VW Interior Restoration DVD, The Essential Tool for VW Interior Installation
Code: DVD-INTERIOR
More About Our 1969 VW Bug Sedan and Sunroof Headliners
We offer a large selection of VW Headliners for your classic VW Bug or Super Beetle. Finding the correct headliner can be challenging because of the various VW Beetle roof styles. Prior to 1963, the Bug came as a Sedan, Ragtop, or Convertible. After 1963, Volkswagen began offering the Bug as a Sedan, Sunroof or Convertible. We offer VW Bug Headliners that are customized to fit each roof style.
The VW Bug Stock Headliner Information link in the header of this page will provide you with the original headliner material that your Bug was made with. We offer stock headliners so you can restore your air-cooled VW to stock. We also offer custom headliner options so you can create your own look.
We also offer Original style and easy install headliners for the VW Bug and Super Beetle (not for the Convertible). Both our VW Beetle Original Style Headliner and VW Beetle Easy Install Headliner offer the exact same coverage as your original factory headliner.
The difference is in the pattern design and amount of time required for headliner installation.
VW Beetle Original Style Headliner.
Uses multiple pieces to frame rear window section. Design is true to the original VW headliner pattern for OE restorations. Think of each window like a picture frame, each window is framed with a top, bottom, left and right sides.
VW Beetle Easy Install Headliner.
Uses larger pieces that have merged with main roof section. Main headliner roof section curves around rear window sides. Less seams, less gluing and less dry time results in a faster and cleaner look.
We also recommend purchasing new headliner padding when you restore your VW Headliner. Replacing your headliner is a big job, so it makes sense to install new padding at the same time. It is easiest to install a new headliner when the seats are removed, so we suggest restoring your entire VW interior at once.
We offer Complete Interior Kits (which include a headliner), that will save you money by bundling all of the parts.
Properly installing your VW headliner will not be easy, but our VW Interior Restoration Video will break down all of the steps and help you to achieve professional results.