JBugs carries a large selection of classic VW products including consoles, radios, body parts, engine tin, hardware, hoses and clamps, as well as VW inspired art, blankets, toys and more. So sit back, relax and enjoy the convenience of online shopping without the hassle of finding parking or standing in long lines.

What better way to show off your love of VWs than our VW Merchandise. We offer five different classic VW wall decals which feature Buses or Beetles in blue, red or multi-colors. We also carry over 20 different classic VW metal wall signs. Some have quotes. Others are vivid depictions of VWs on the beach or parked along the greenest highways you'll ever encounter. There are even classic VW metal wall signs that resemble Andy Warhol 's pop art. Check out one of our most popular VW metal signs, the Service and Repair Volkswagen Garage, which is the perfect touch to any garage or man-cave.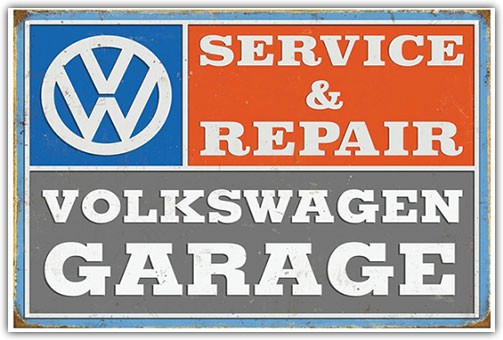 ---
There is definitely a piece of art here at JBugs that is worthy enough to display in your VW enthusiast's home. Maybe you're not a fan of hanging artwork in the home, but you might enjoy displaying the models of your favorite classic VWs. We also offer die cast classic VW models. The die cast models are manufactured with durable metal and tiny plastic pieces that remarkably resemble classic VW Buses and Bugs.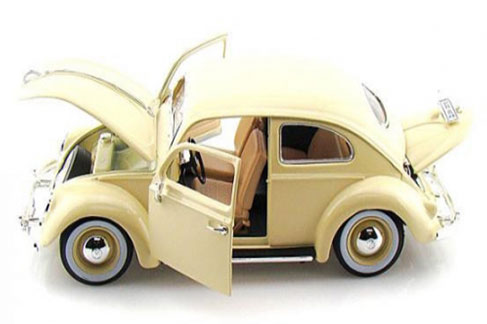 The hood lifts, trunk pops, doors open and the chassis is an exact replica of classic VW frames. The die cast VW models are geared (pun intended) towards adults but don't count your kids out just yet because we also offer remote control cars.
The classic VW remote control cars ship to you as a complete kit with rechargeable batteries and a tri-channel transmitter. You can choose between a yellow or red VW Samba Van, blue VW Bus, and a blue or red VW Beetle. Imagine the look on your kids' face when they find out they're getting a classic VW of their own.
If your kids aren't ready to own their own classic VW just yet, we also have VW shaped money banks, blue tooth speakers and wall clocks, as well as tents, lunch boxes, wallets and so much more. You can find a ton of VW merchandise for the VW enthusiast in your life right here at JBugs.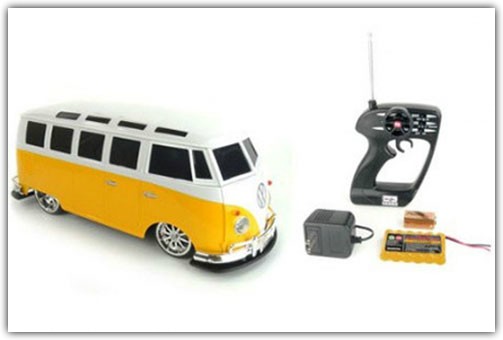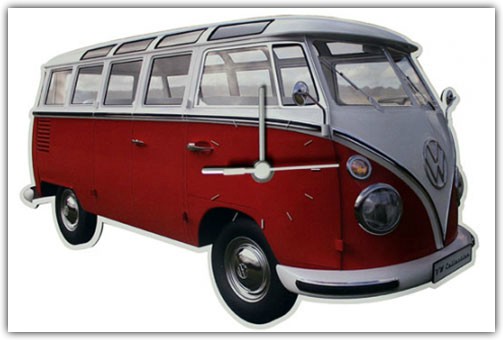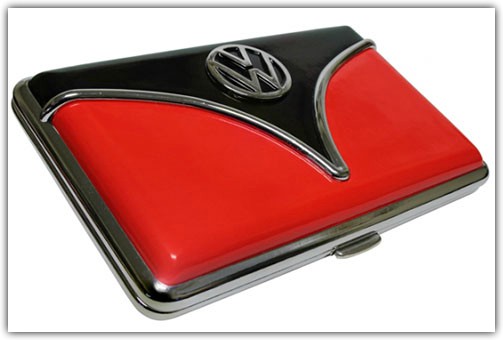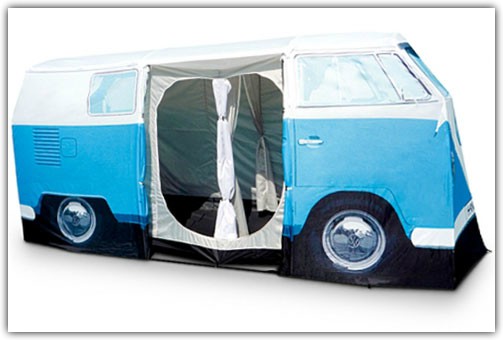 These accessories are a great addition for kids and the VW enthusiasts in your life, but what about the classic VW owner in your life? If you're looking for something to help spruce up their vintage VW, we have just what you need.
---
One of the most important items on our list is the All Weather Car Cover which comes in heavy-duty and light-weight. The heavy-duty covers are water-resistant and breathable to protect against most weather conditions, dirt, dust, tree sap and inadvertent scratches. The light-weight only protects against dust and dirt while also reducing the possibility of getting scratched.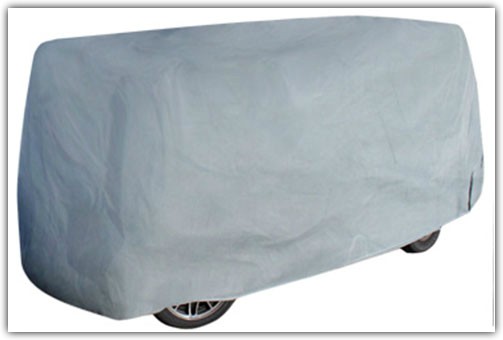 This cover is specifically for 1973-1979 VW Buses but we offer covers for all classic Buses as well as Camper Buses, Bugs, Super Beetles, Karmann Ghias and Type 3 VWs.
Another way to enhance the interior of a classic VW without breaking the bank or compromising its style is with the installation of a new radio. The classic VW radios are manufactured to look vintage but they include the latest technology and significantly boost the sound inside the cab. We don't only offer the radios but an entire line of amplifiers, speakers, sound deadeners, ground converters, speaker kick panels, shelves and trays. You will find everything you need to upgrade the sound system in a classic VW right here at JBugs.
You can also find universal consoles that provide additional storage as well as two cup holders to make cruising in a classic VW that much more enjoyable. You won't have to worry where to store charging cables, paperwork or if your drink is going to spill on the brand new upholstery.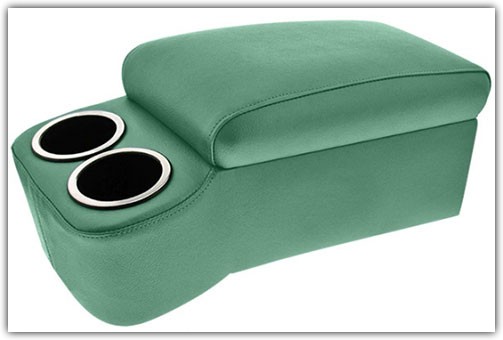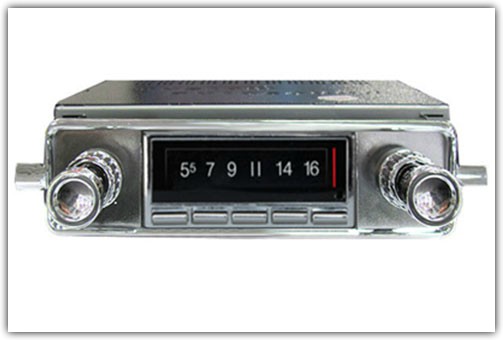 ---
Good luck with your holiday shopping!! We may not be able to help you with every person on your list, but we can help you with all of your classic VW needs. Call us today at 1-800-231-1784, send us an email to sales@jbugs.com or follow us on social media @jbugs_california_pacific
Be sure to check out JBugs every day this week and next as we release our Holiday Wish List which features great deals on classic VW parts and merchandise that are perfect for gifts or stocking stuffers.