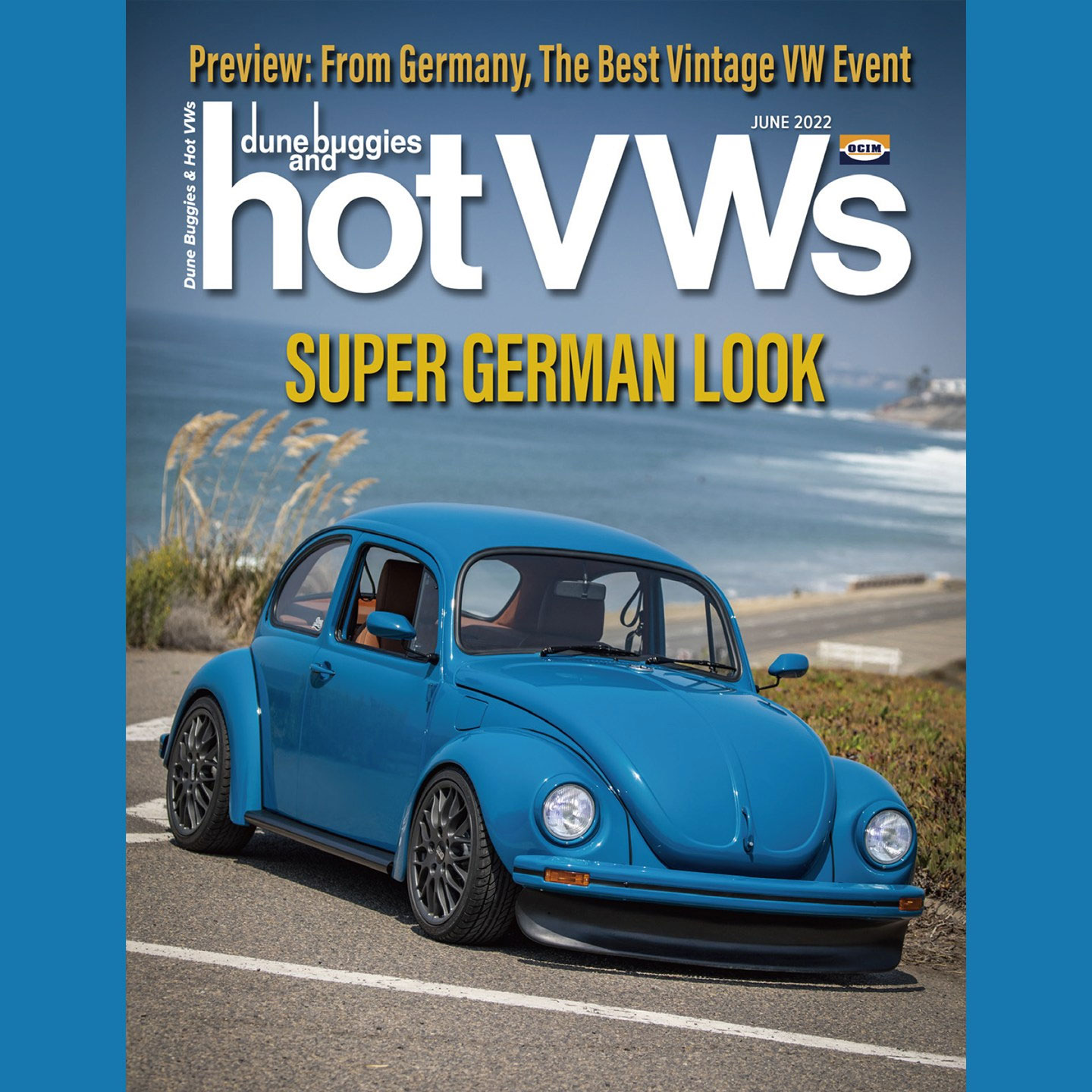 June 2022 Issue of Hot VWs Magazine
Our very own Sam Mebane with his 1971 VW Super Beetle is featured in this month's issue of Hot VWs magazine. Sam has taken us all on his restoration journey over the past few years, documenting his process every step of the way with almost 100 how-to videos! We are so proud that all of his hard work has paid off with this amazing feature!
JBugs YouTube Project
This project was part of our JBugs video series. Sam's goal was to make videos that our customers could follow along with and simple enough to be completed in any garage. Using parts from JBugs, Sam taught us how to complete this restoration from start to finish. In fact, with just a couple exceptions, Sam completed the work himself in our JBugs facility.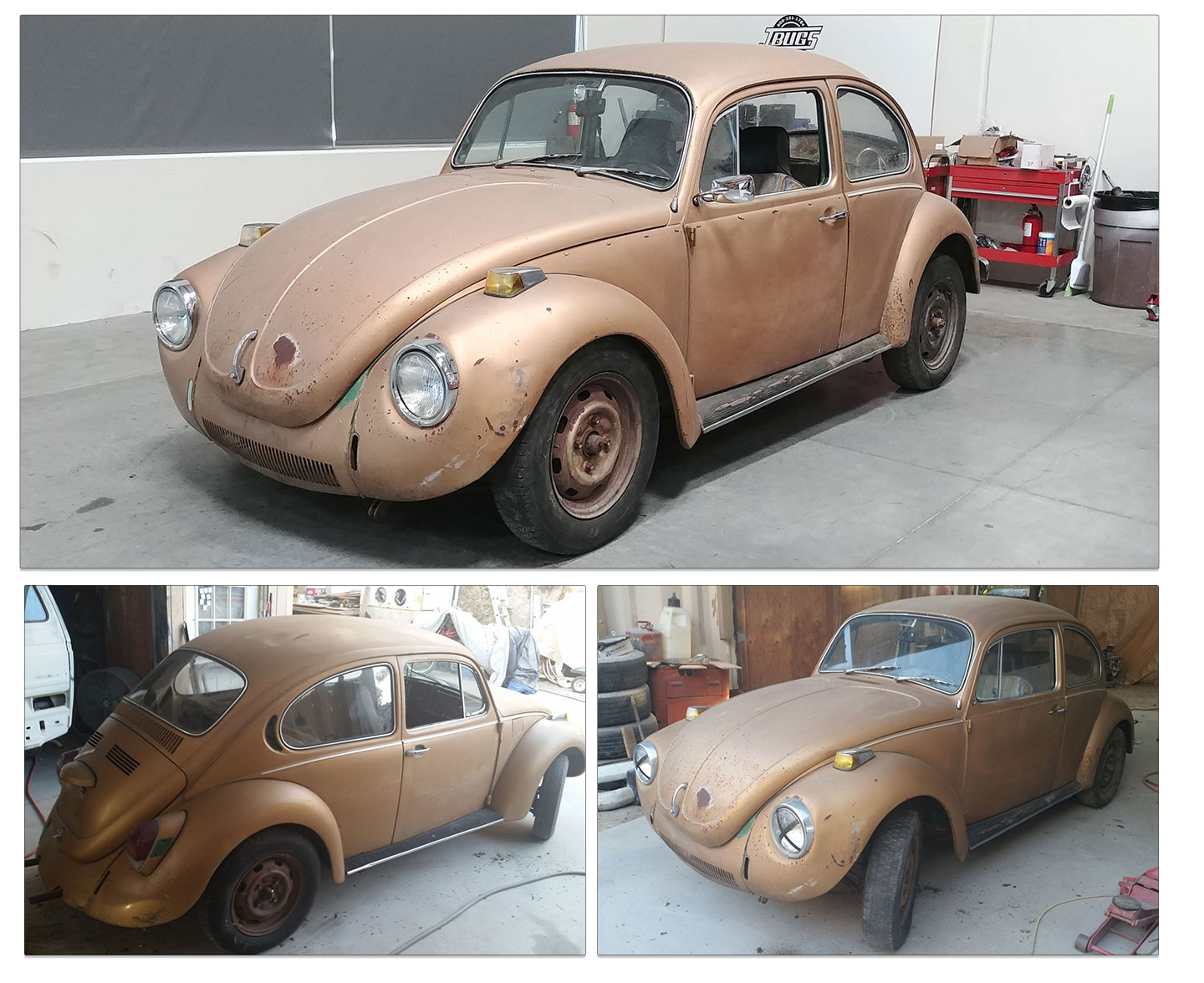 German Look Super Beetle
It's the little touches that make this German Look Super Beetle stand out. Most noticeably, the front Kamei valance, which Sam bought before he even took possession of the car, was imported from Europe before it was discontinued. Trim such as bumpers, headlight rings, and door handles are color matched to the body. Top it all off with some authentic BBS wheels that were sourced from a Porsche 986 and we end up with a pretty sweet looking Bug.

The engine bay reveals color matched cooling tins and fan shroud. Keeping with the theme of "videos customers can follow along with" Sam chose to equip his ride with a mild 1800cc stroker. The dash is fairly stock with the exception of a Volante Steering Wheel and the VDO gauges which sit in color matched panels to keep the blue theme strong throughout the interior.

Sam opted for a set of custom TMI custom highback seats Buckskin Vinyl with Whiskey Saddle UniSuede. Corresponding door panels, headliner, & rear seats keep the color theme going. A rear speaker tray hides a 12" subwoofer, and is outfitted with Kicker speakers on top.

Voilà! We have our magnifique pièce de résistance. Made in Germany, with a custom German inspired look, but this muchacho is already an American classic.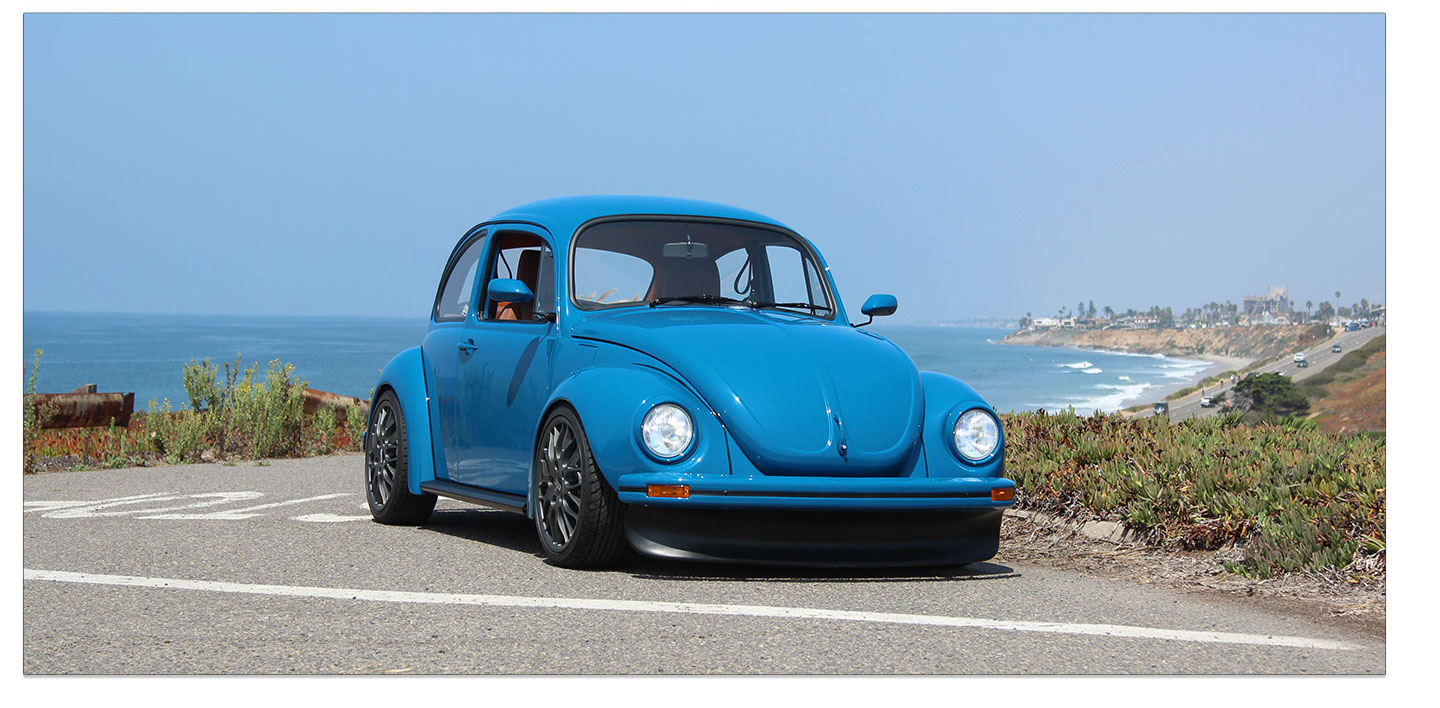 Watch and Learn
You can watch this complete restoration process in our JBugs video series. Click on the links below to get started. And, grab your own copy of Hot VWs this month to get the full story.