In 1947 Ben Pon, a dutch businessman and VW importer in the Netherlands, created the blueprint for what would become the second vehicle in VWs lineup and the first minivan offered to the public, the VW Bus.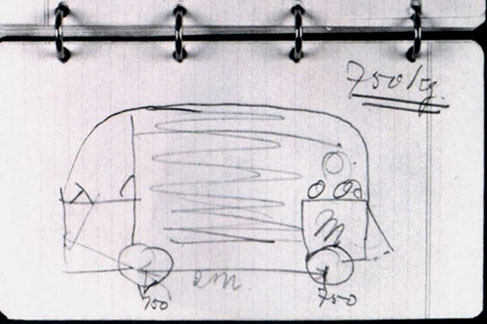 After debuting in 1950, the Bus was originally called the Transporter or Type 2 and came in three different models: Kombi, Micro-Bus and Deluxe Micro-Bus. They retailed from $2,200 to $2,500 and like the Beetle, were known as the "people's van."
The Bus would be the only minivan available to the public for over a decade and earned its reputation as not only a storage hauler but a vehicle for adventure. Gaining popularity among surfers, campers and most notably, hippies, the Bus became the face of Generation X.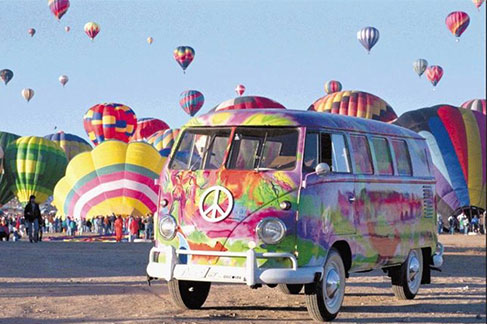 According to Hagerty Insurance CEO, McKeel Hagerty, "The hippie movement fell in love with the bus for a few reasons. It was cheap to maintain, easy to work on and big enough to live in." The bus represented freedom to some and adventure to others and to this day, continues to influence a large part of our counterculture.
"The bus flew in the face of traditional social culture," says Stewart Reed, chair of Transportation Design Department at Pasadena, CA's Art Center College of Design. "It was anti-style, anti-success and rebellious in a totally new way."
Although the Bus saw much success for over 40 years, its sales declined in the 90's and continued into the 2000's. With so many minivans on the market in its later years, the Bus just couldn't compete. After body style changes, engine upgrades and added accessories, most people turned to cheaper brands with more options. While the newer model Buses continued to struggle with sales, the classic VW Bus was just starting to gain its momentum.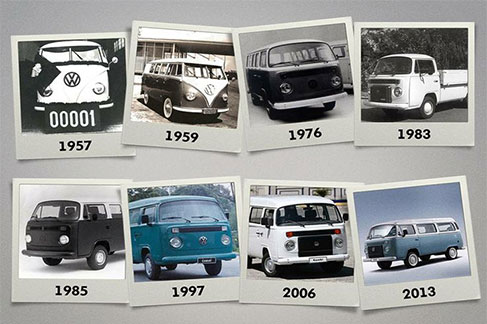 At the 2013 Palm Beach Barrett-Jackson classic car auction, a 1963 23-Window Safari Samba Microbus sold for a whopping $126,500. In Scottsdale just a year later, a lucky bidder won a 1961 Deluxe 23-Window Microbus for $148,500 and every year since then, the sales of classic VW buses continually grows. The latest Barrett-Jackson auction in Palm Beach, FL proved to be the best year yet for classic VW Buses with a 1961 23-Window selling for an astounding $291,500!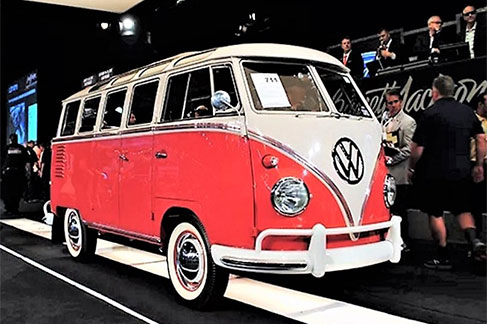 Some experts believe the high cost of restored classic VW buses has a lot to do with the buying power of millennials while others stick to the usual reasons of rarity, design and performance. Although we can't determine the exact reason for the rising demand for classic VW Buses, we can tell you that now is the time to restore one. If you're in the market for a classic VW Bus, check out www.TheSamba.com for classified listings or visit your local car shows.
Once you've found the perfect Bus, we know the perfect place to visit for all of your restoration needs. Head on over to www.JBugs.com to find everything from dashboards, gas tanks, carburetors and tires to roof racks, sport seats, headlights and exhaust systems. Contact us today for all of your Classic VW needs and send us pictures of your completed project! We love showing off what our parts can do.