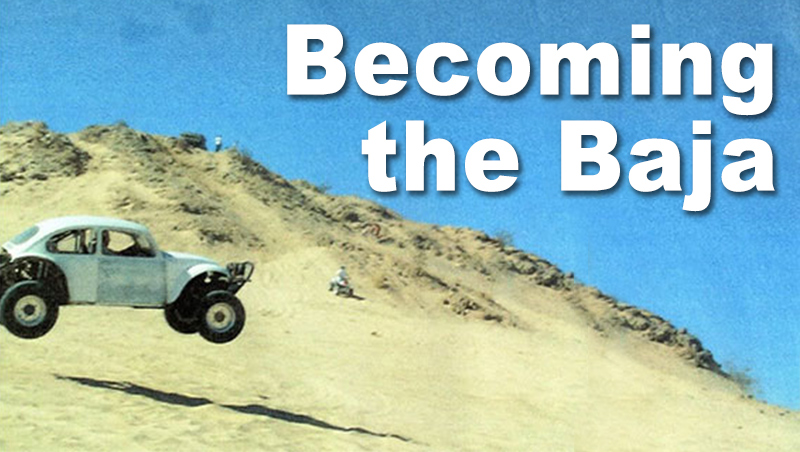 Back in 1962, a Hollywood stuntman and two of his friends set out to Tijuana, Mexico to test ride the new Honda CL72 Scramblers for American Honda. With one gallon plastic gas cans tied to their fuel tanks, the men endured a 950 mile long journey from Tijuana to La Paz. A helicopter followed closely to drop provisions when necessary and locate better routes along the Gulf and Pacific Ocean. Heavy fog, boulders and confusion during night time riding did not stop these men from completing the grueling trip in less than 40 hours. Word of their accomplishment spread along the coast and caught the attention of San Fernando florist and off-road enthusiast, Ed Pearlman, who founded the National Off-Road Racing Association (NORRA). Just five years later, Pearlman and the NORRA sponsored a race that followed the same course, which was deemed the Mexican 1000 and later changed to the now famous, Baja 1000. Since then, the Baja 500, San Felipe 250 and Rosarito Beach Desert Challenge have become yearly events that occur in the Baja California scene.
Although the trail was blazed by three motorcycles, these races feature many different makes and models of cars and trucks. Our favorite being the Baja bug, or class 5-1600 which is an open wheel limited class. The 5-1600 class must have:
An external appearance of a Baja bug with an original wheelbase
A hardtop or sunroof, no convertibles due to the extreme terrain and possibility of rolling
A Volkswagen Type 1 engine with US model sedan components and dimensions
Volkswagen Type 1 front and rear suspension

The front with either a 181 ball joint or link pin
The rear with independent suspension or swing axle
These specifications must be met in order to enter the races. The next race to enter is the Baja 500 which will occur on June 2- June 5. You can find details for this race and other upcoming races on the Score International website. If you are interested in entering but do not meet all the specifications, we have an entire section dedicated to off-road parts that will help you build one of the baddest Baja bugs the race will ever see. You can also visit our YouTube channel for off-road product suggestions, tips on installation and other VW help you may need.