With the 69th annual Grand National Roadster Show right around the corner, JBugs wants to brief you on what you are about to experience.
The Grand National Roadster Show, hosted by O'Reilly Auto Parts and Meguiar's, is a three day event held in Pomona, CA which spans over 7 buildings and 5 streets. [1] "The Grand National Roadster Show is now in its 69th year. Once known as the Oakland Roadster Show, it is the longest running indoor car show in the world! Over 500 show vehicles will compete for awards inside the Fairplex buildings."
The awards include America's Most Beautiful Roadster, America's Most Beautiful Motorcycle, Best Rod, Best Truck, Best Restored, Best Custom, Best Street Machine or Competition Vehicle, Von Dutch Pinstriping Award, West Coast Customs Outstanding Nostalgia Rod or Custom Award and many more.
If you have a classic Volkswagen, or any classic car for that matter, and are interested in entering the show for your chance to win one of many awards, visit the Rod Shows website for more information. There is also a drive-in where all classic cars are welcome to participate, although they won't be featured in the buildings at the fairplex, only on the street. The "Grand Daddy Drive-In", hosted by Drive! Magazine, takes place on Saturday, January 27 and Sunday, January 28 and features hundreds of classic cars from builders of all different styles.

The best part about the Grand National Roadster show is how many different styles of classic cars you will see. Each of the fairplex buildings feature cars from different classes including low riders, rat rods, muscle cars, trucks, vans, motorcycles and bicycles, roadsters, sports cars, gassers, antiques and many more. There is no shortage of classic car excitement at the Grand National Roadster Show.
Check out some of the classic Volkswagens featured in some of the past year's shows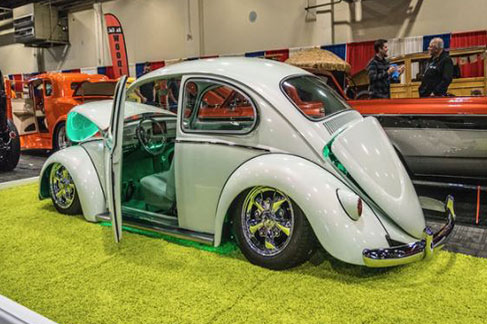 1965 Volkswagen Bug owned by Philly Moreno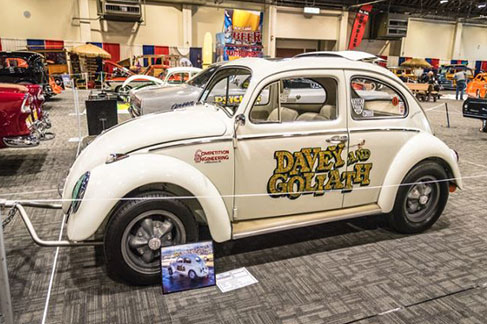 1962 Volkswagen Beetle owned by Dave Galassi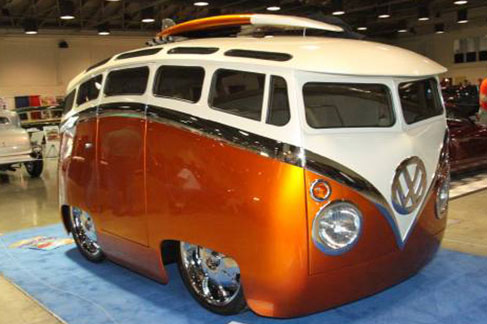 Custom Volkswagen Bus owned by Ron Berry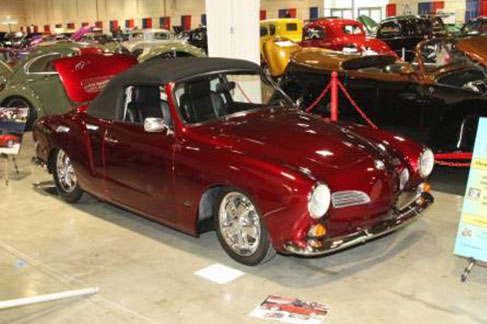 Volkswagen Karmann Ghia owned by Mark Emerald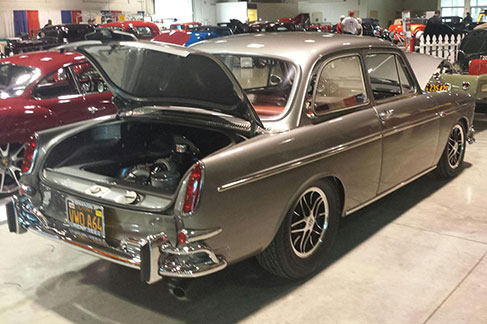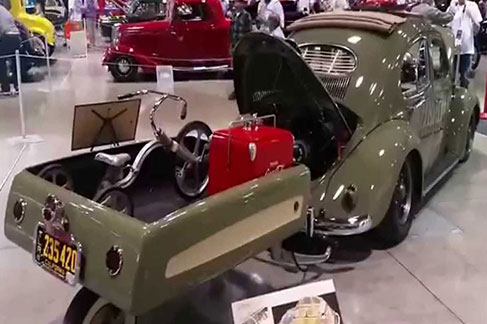 Volkswagen Bug with Trailer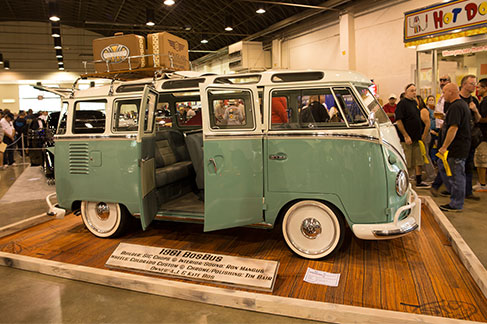 1961 Volkswagen Bus owned by A. J. & Kate Bos
If the amount of classic cars doesn't do it for you, the Grand National Roadster Show also features live bands, trophy girl contests, meet and greets with custom builders and hundreds of vendors showcasing products, food, merchandise, clothing and more.
---
References
[1] Rod Shows. (n.d.). The Grand National Roadster Show. [RodShows.com Online Information]. Retrieved on 12/28/2017 from https://www.rodshows.com/gnrs/index.html
Photo Credit:
Classic News
[1] Bruce Wanta's 1936 Packard Roadster http://bit.ly/2loJL0d
53 Deluxe
[2] Grand Daddy Drive In hosted by Drive! Magazine http://bit.ly/2pNKc9P
RoyBoy Productions
[3]Philly Moreno's 1965 VW Bug http://smu.gs/2EaZloz
[4] Dave Galassi's 1962 Beetle http://smu.gs/2Ck8PxB
Hot VWs
[5] Ron Berry's VW Bus http://bit.ly/2lnPP94
[6] Mark Emerald's Karmaan Ghia http://bit.ly/2lnPP94
Der Blitzkrieg Kafers Volkswagen Club
[7] VW Notchback http://bit.ly/2lmVBYF
Daniel Patten
[8] VW Bug with Trailer http://bit.ly/2C5LDWZ
Suavecito
[9] A.J. & Kate Bos' 1961 Volkswagen Bus http://bit.ly/2zJBedj