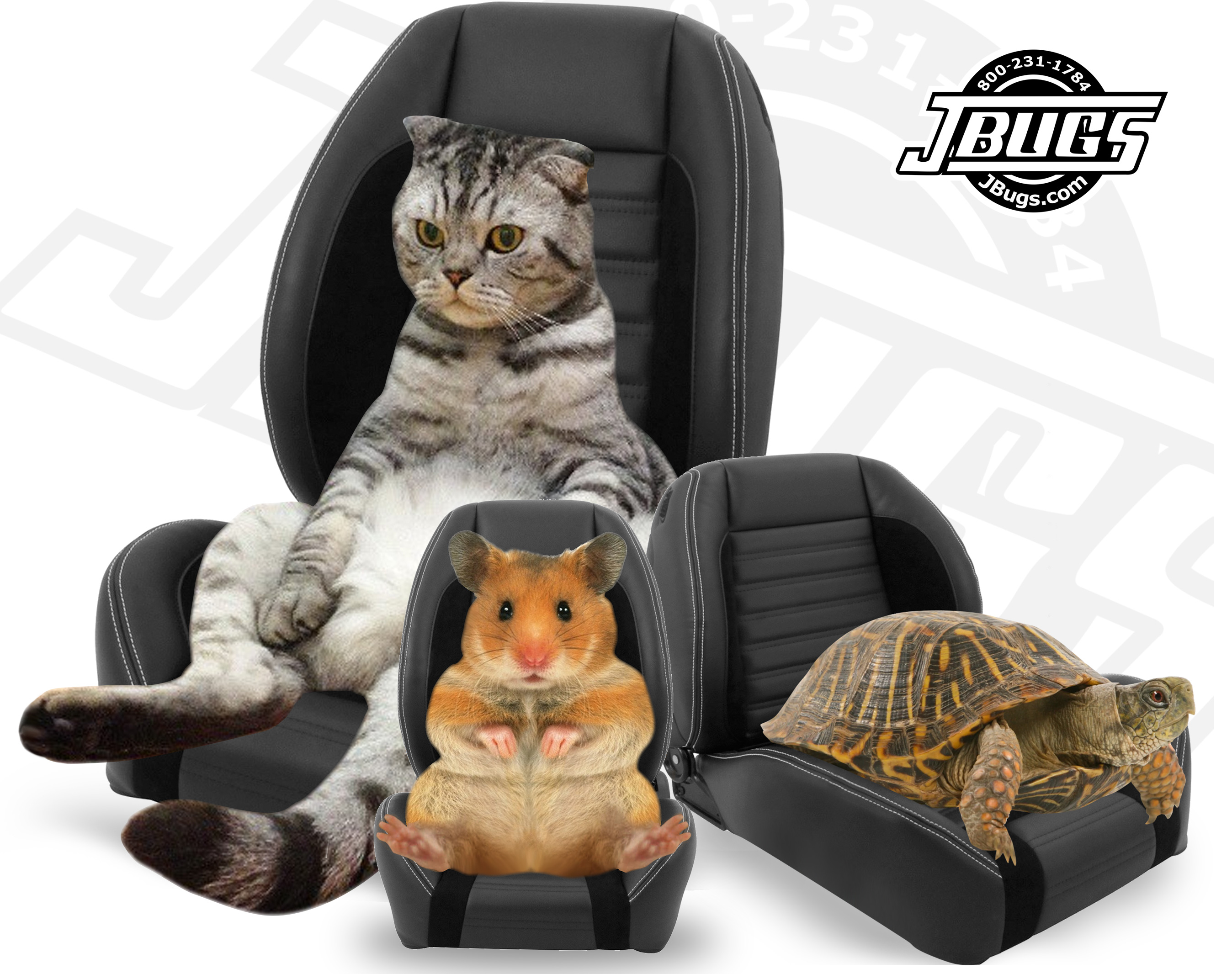 Don't leave your pets behind!
JBugs people are animal lovers just like you! We understand the agony of leaving your pets behind while hitting car shows and road trips. You worry if they are being fed properly, or if they have clean habitats. Most of all you miss your beloved furry family members. Well worry no more!

Now you can cruise with your kitty, hit the highway with your hamster, or off-road with your otter! New Seats for your Pets are available in multiple sizes, textures, and styles.
Designed from the ground up for Pets.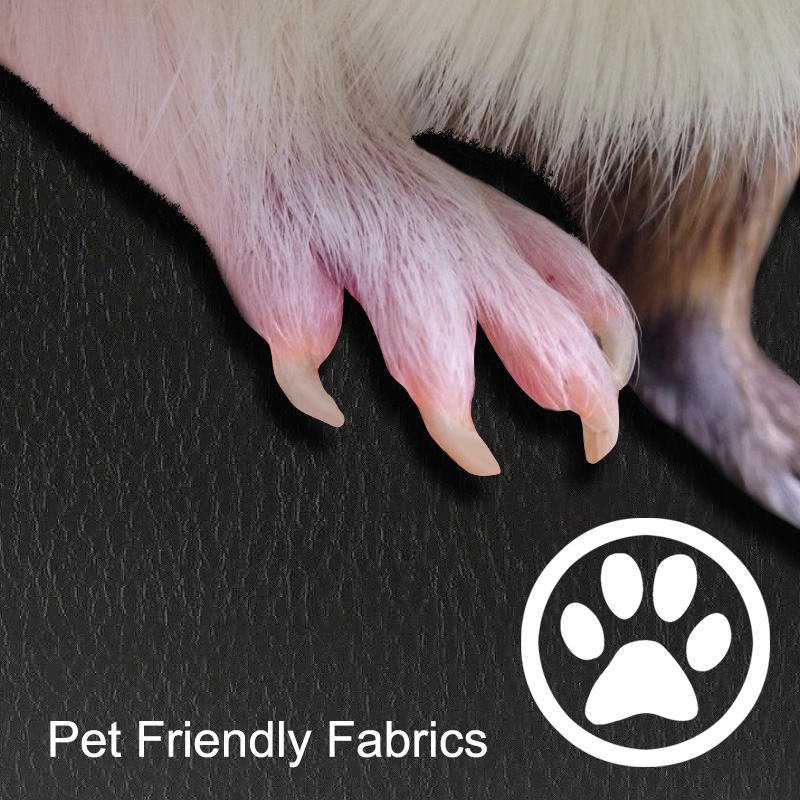 Pet seats are a significant investment, so we build our seats to last. No expense is spared, no attention to detail is overlooked.
Every JBugs pet series seat is made with your fuzzy friend in mind, and will hold up through years of use no matter the size and temperament of your companion! With strong Kevlar-based fabrics double-stitched for unbeatable durability, these seats are designed for daily use for any animal large or small. A state-of-the-art hydrophobic waterproofing agent makes clean up a breeze, and all mounting hardware is included for an easy installation! We are so sure that you will be satisfied with the quality of these seats that we are offering full kits for a total interior restoration!
Wholesalers should please inquire for a free catalog of our entire Pet Series line.
Custom Built for Pets of all shapes and sizes.
With the rise of comfort animals in the service industry we understand animal companions come in all shapes and sizes. We take pride in our ability to custom manufacture seats from the frame up. We can weld our steel tubing to your desired specs, and outfit the frame with reinforced memory foam and EVA foam padding to keep your companion secure no matter how rough the road gets. If you can dream it, we can build it! *(please allow 4-6 weeks in production)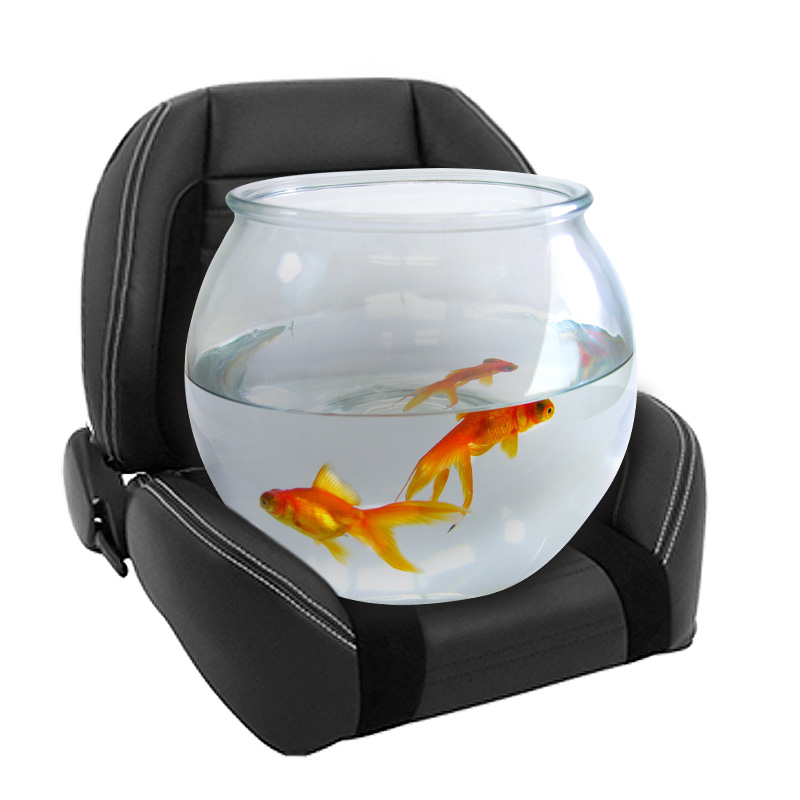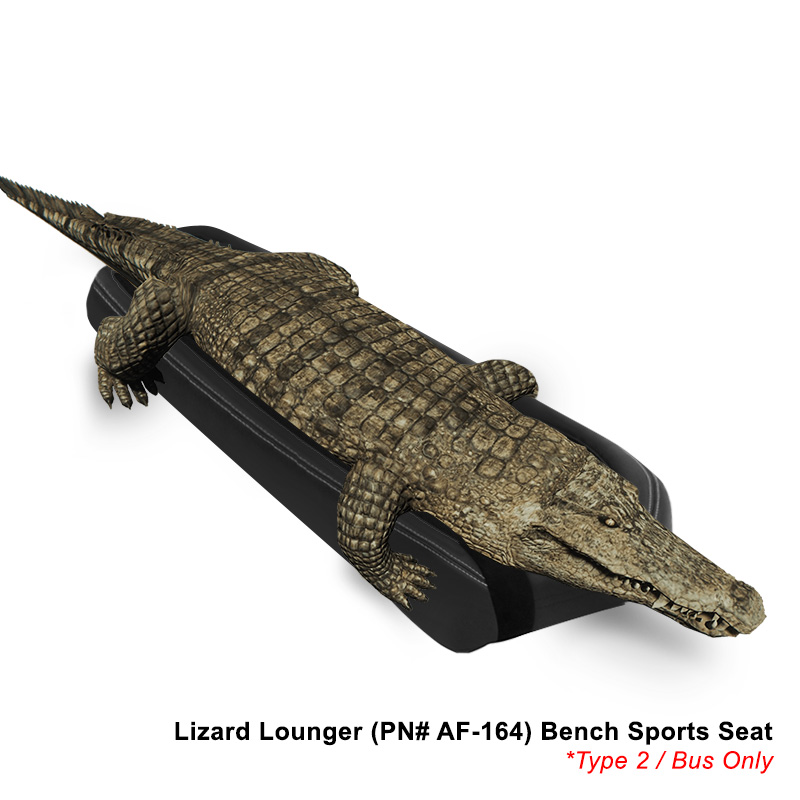 Because our Pet Seats can be made completely custom, the only limit to their style comes from your imagination! Whether you're ordering our AF-164 Bench Sports Seat in OEM-matched Basketweave Vinyl to match the interior of your first-generation split window Kombi, or our AF-013 Aquarium Sports Seat with enhanced sport bolstering for hitting the dunes with the special crustacean in your life, you are sure to find a custom seat that won't ruin the look of your classic ride!
Hit the road with Fido & friends.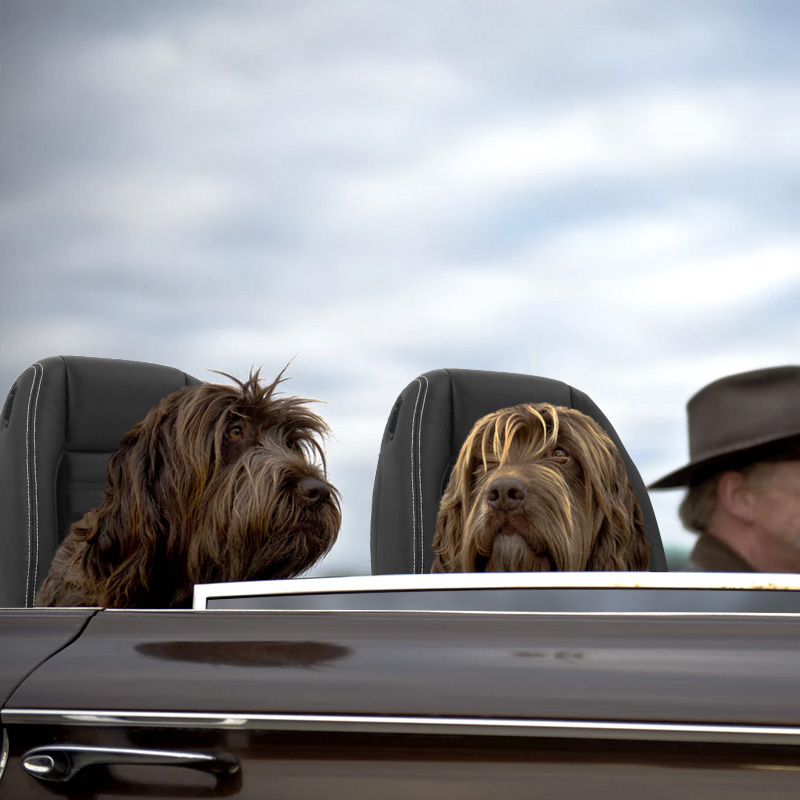 We are confident Your pets will love cruising in style as much as you do. Best of all our Pet Series seats are a perfect match to our human-sized seats, so you and your pet can both ride in style without ruining the vintage look of your classic Bug, Bus, or Buggy!
Don't leave your four legged friends at home for another car show, overland trip, or off-road adventure! With new JBugs Pet Series seats and loungers, you don't have to choose between spending quality time with your favorite capybara or cruising the Appalachian Trail, you can finally have the best of both worlds!