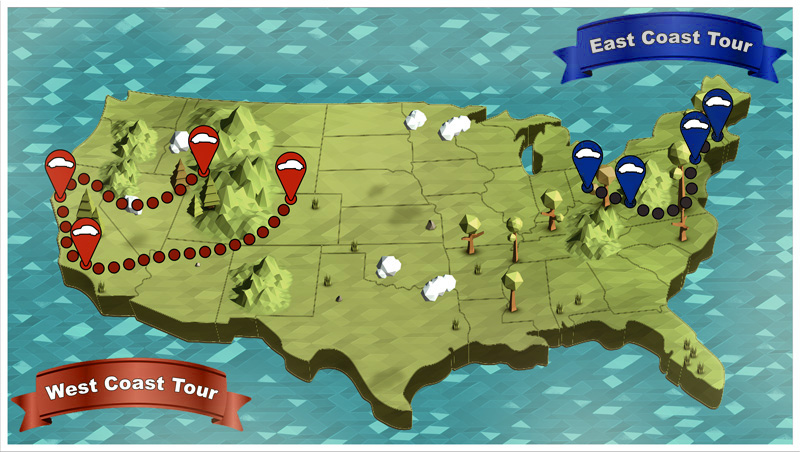 We had so much fun planning the road trip from East coast to West and vice versa that we decided to do it again for the month of July. This time, we focus on each coast separately, simply because there are way too many events to cover from one coast to the other. But do not worry, we still have a link to all of the events just in case you are willing to make the trek on such short notice.
West Coast Tour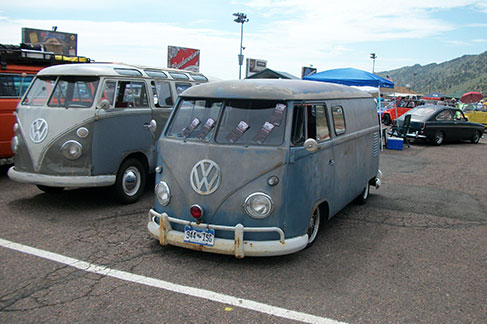 Let us begin our journey in the Centennial State, one of the most beautiful and quaint states in the nation. The quiet town of Morrison, CO will be roaring with VW engines on July 9 when the Colorado Bug-In comes to town. This year's event will include a car show, bug push, quick 8 and even drag racing. With so many things to do, your day will be jam packed! Luckily, you will have some time to relax in between the show and the next event on our VW road trip which will take place in Southern California over 1,000 miles away.
Approximately 1,023 miles from Morrison, CO is the beautiful SoCal town of El Segundo which is home to the largest Wurlitzer Organ ever built and the Auto Driving Museum where the 1st Annual Vintage VW Meets Vintage Scooters show will take place. Not only will spectators enjoy all air cooled Bugs, Buses, Squarebacks, etc. but they will also gain free access to the museum's amazing displays of over 130 vehicles. There is something for everyone at this show, even a chance to win cash. Come and enjoy live music, delicious food, raffles and one of the most spectacular vintage scooter and rare VW shows in Los Angeles County.
Now we venture up the coast to the heart of Contra Costa County in Antioch, CA just in time for the 50th Anniversary of the 1967 VW. The California Bug Bash, hosted by Tonik Cycles and Vintage Bicycle Supply, will celebrate the VW milestone with a show and swap meet. Taking place at the Contra Costa County Fairgrounds, this show is just a few short blocks from the Antioch Marina where spectators can enjoy fishing and other water adventures.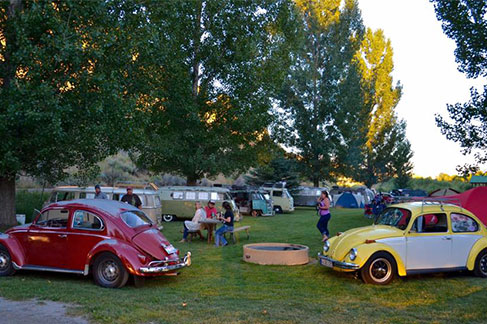 Speaking of water adventures, our next stop is in Lava Hot Springs, ID where we can enjoy a dip in the hot springs or float down the river while taking in the sights of a classic VW lineup. VWs at the springs is a fun three day event with camping, BBQ, s'mores, river rafting, hot springs, good friends, good times and not to mention a great lineup of all model VWs. This show will be an experience you will not want to miss and definitely one you will never forget.
This entire road trip should be an experience you will not forget. We hope you enjoy yourselves just as much as we enjoyed planning this route for you. For a list of all VW events taking place across the country this July, click here.
East Coast Tour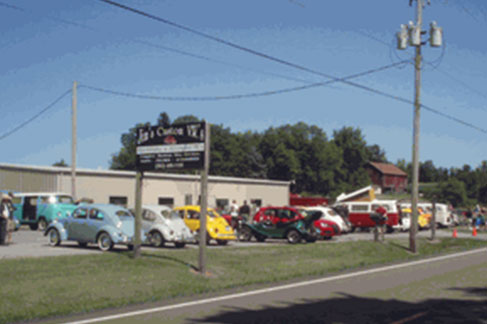 Our first stop on the East Coast road trip is in the Pottery Capital of the Nation, Columbiana, OH. During the 19th Century, Columbiana was home to over 50 percent of the nation's manufactured ceramics and now, during this century, it will be home to the 23rd Annual Buckeye German Jubilee VW Car Show. On July 8-9, Ohio's largest VW car show and swap meet will be taking place at Jim's Custom VWs where spectators can enjoy music, food and even a cruise. What makes this show even more important to attend is that all proceeds will be donated to the Congenital Heart Defect fund. Like this show, all proceeds from the next show on our trip will benefit charity.
With its average summer weather of 82 degrees, Pittsburgh, PA is the perfect place for the 35th Annual Pittsburgh Vintage Grand Prix which will take place on July 15-16. The Greater Pittsburgh Automobile Dealers Foundation will host the event where you can enjoy 20 different displays with over 2,500 cars. Not only will there be a car show, but vintage races will take place on the streets surrounding the Bob O'Connor golf course. Every VW owner, no matter what year and make, is invited to participate in the show which will snag them the best seats in the house for the vintage races.
Once the vintage races and annual festivities are done in Pittsburgh, we are going to head North East to a well-kept secret in the forests of Eastford, CT. Back in 1881, four giant rocks hidden in the Connecticut landscape were painted to resemble a dog, turtle, eagle and frog. Deemed, Frog Rock, this location has been refurbished and now includes a visitor's center, gift shop, picnic tables and even a food truck. Join us on July 22 at Frog Rock for a VW social event with food and a tri-state cruise.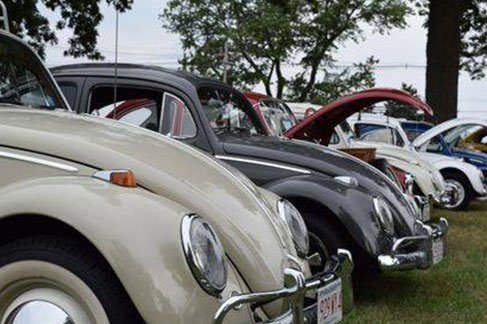 We hope you enjoy yourself just as much as we enjoyed planning this trip for you. Do not forget to take a look at our Road Trip Essentials blog to pack accordingly and prepare for a trip of a lifetime. And to see the rest of the VW events taking place across the country, click here. Till next time!