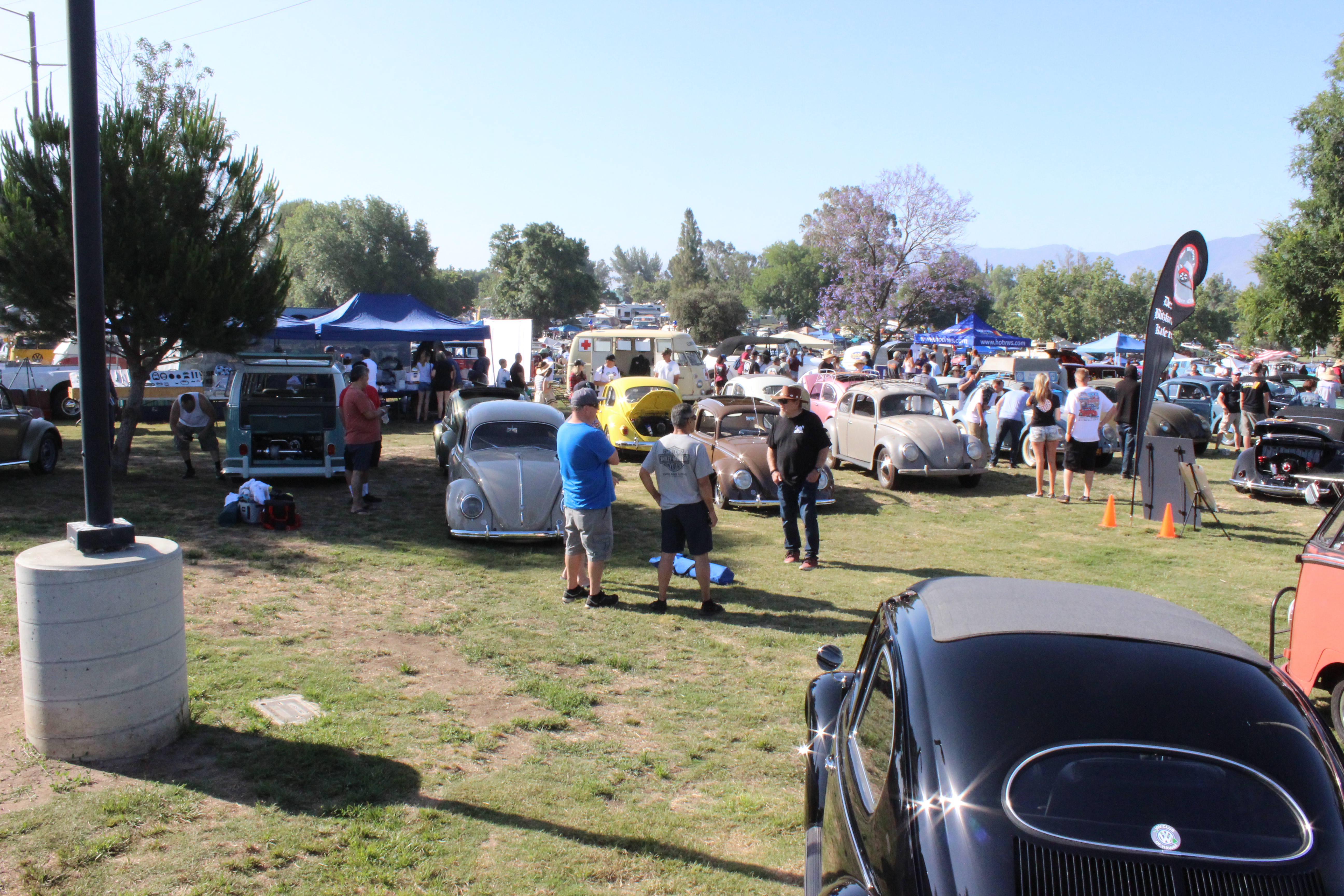 Attending the Blackstar Campout and El Prado 2019 was an interesting and eye opening experience, to say the least. When I was first asked if I wanted to go, I was hesitant to say yes because I have limited experience with the Volkswagen community outside of work. I've been shooting VWs in some format or another for five years, but never caught the bug. After some thought, I said "Why not? It sounds like a good time." Now that the weekend has passed and El Prado is over, I am really glad I attended the campout and show.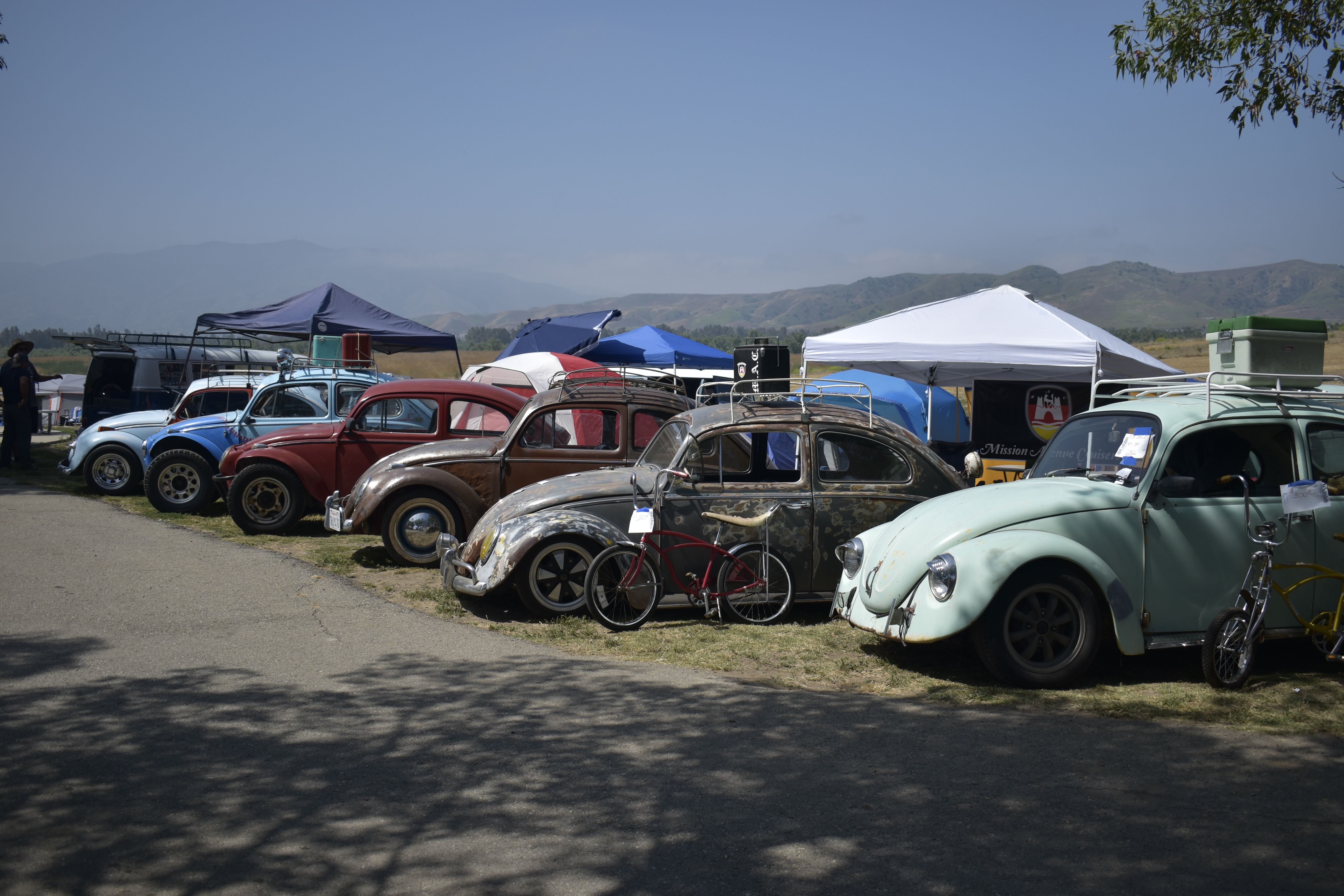 I camped out with a few guys from work and their car club, Mission Avenue Cruisers. Although relatively new friends, I felt very comfortable around them, and I thought that if I was going to learn something new about Volkswagens, these were the guys I wanted to talk to. Jonny Winkley and his father Mr. John, along with the rest of the club members, made the campout an unforgettable experience. From the moment I arrived, the guys from MAC were schooling me on obscure VW knowledge. John taught me about "Westy Tents" and why they usually have such outrageous asking prices. I learned about the minor differences between Beetles that I had previously overlooked, such as the snowflake pattern on 1956 to 1961 Beetle tail lights.


Over those few days I learned countless trivial facts that I would have never known just by looking at Volkswagens from a mechanical perspective. There is a lot more to the Volkswagen community than just who has the flashiest paint job, biggest engine, or nicest interior. Everyone I met this weekend seemed eager to share their knowledge of VWs and discuss their many intricacies.
We arrived Thursday evening after the sun down, so I did not get a chance to take stock of how many cars were there. Friday seemed like a busy day for Blackstar Camp Out but in reality, it was just the beginning – hundreds more would pour into the park over the next two days in preparation for El Prado Show & Shine on Sunday. Friday morning we took an early walk around the different camp sites to look at cars and to see if they had anything for sale.

There seemed to be a slight obsession for all things Coleman. As long as it was older, people wanted it. There were entire camp sites dedicated to displaying and selling vintage Coleman lanterns and camping equipment. Others had set ups for vintage games, toys, figurines, magazines, trinkets, and various doohickeys.

There were also people that were selling Volkswagen parts for Beetles, Buses, Type 3s and pretty much everything in between. If you were having trouble with your car and needed spare parts, you could take a short walk through the campground and find pretty much everything you could need.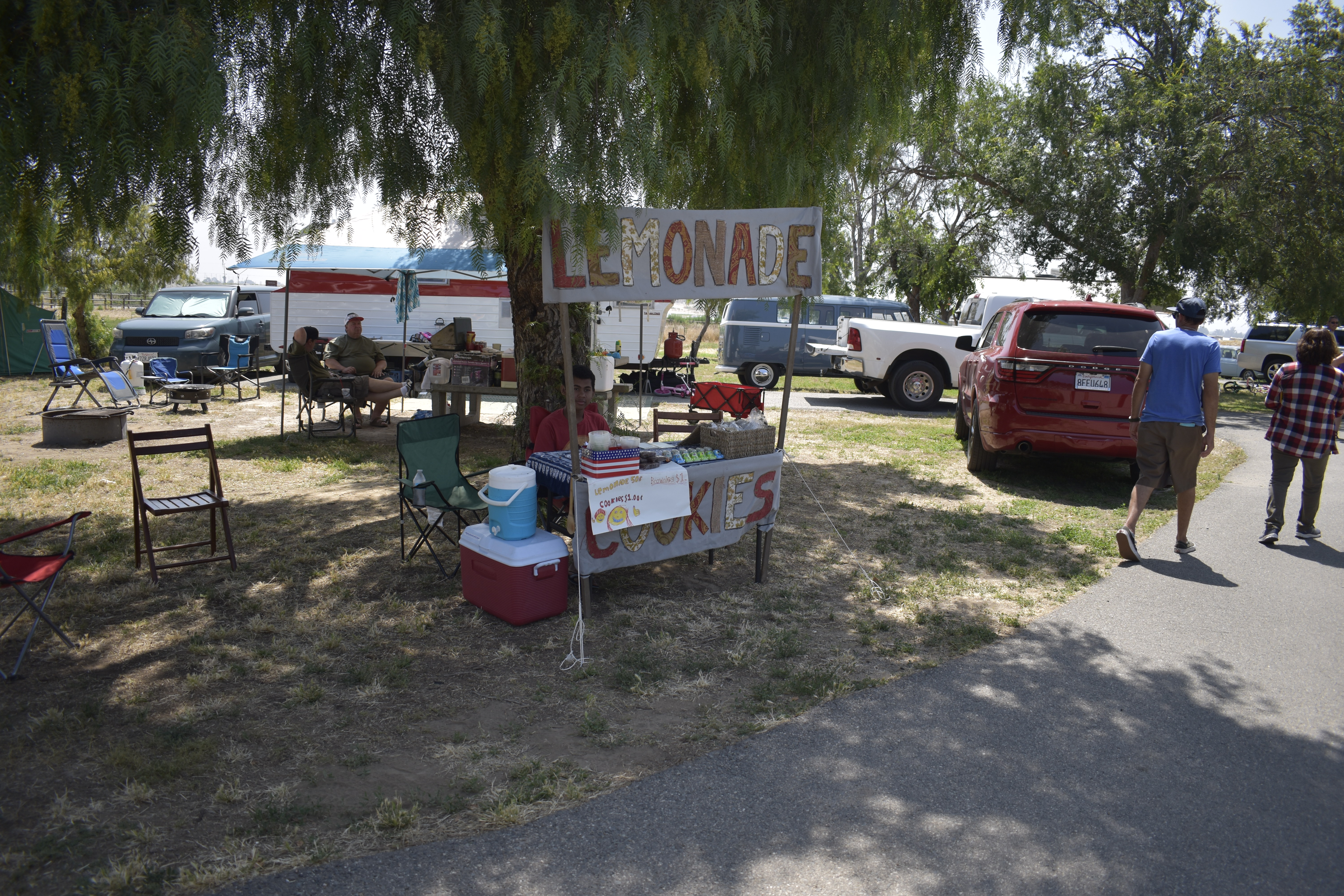 Saturday was even busier than Friday, more people and a lot more cars. The amount of attendees seemed to have doubled overnight. Everyone was feeling the heat, but luckily there was a VW Bus that was driving around camp that was selling shaved ice.

And if you couldn't find the shaved ice guy, there were a couple young kids selling lemonade and baked goods. Everyone also had seemed to be trying to get ready for the show, despite the heat and the dust, people were making sure their vehicles were show ready.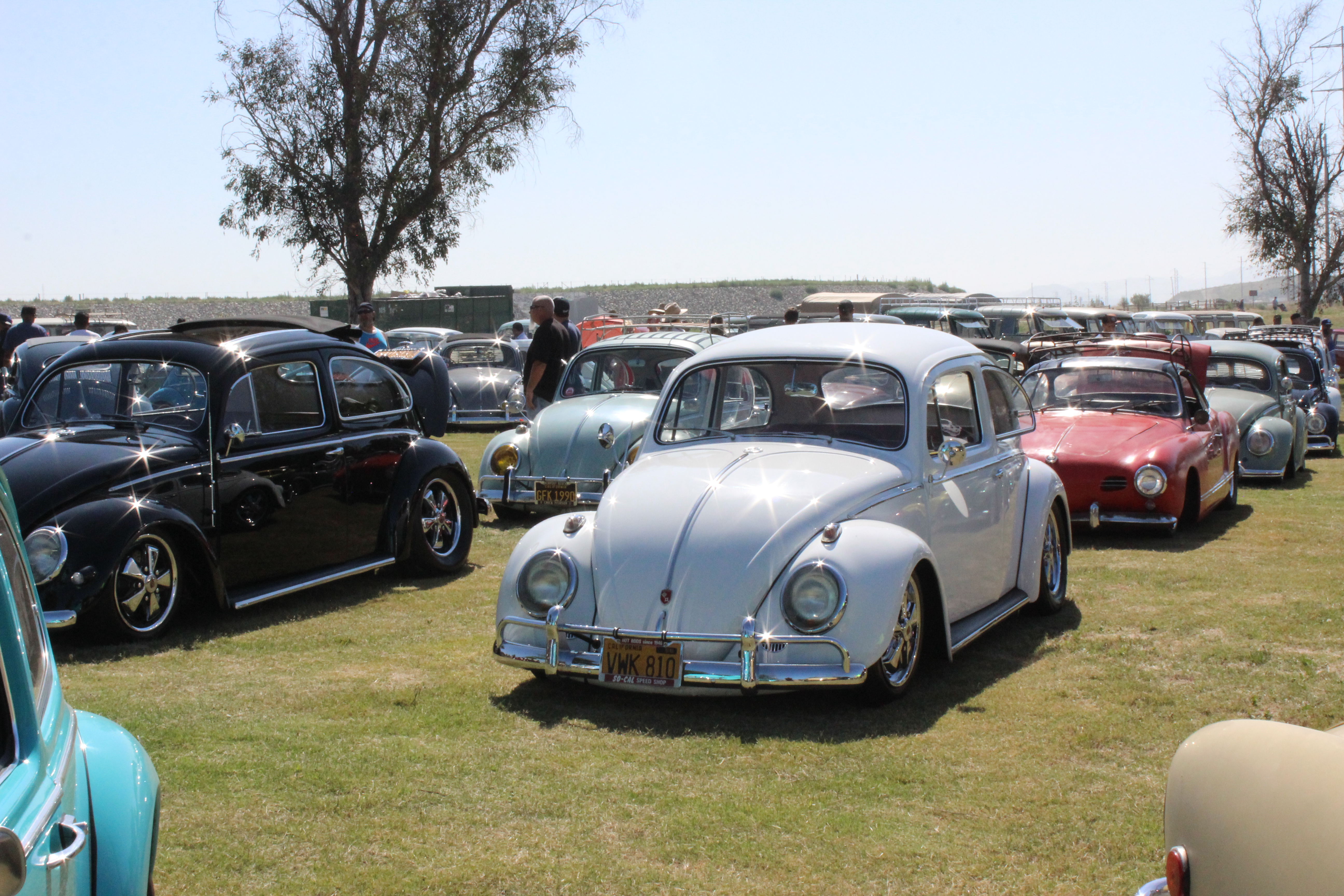 El Prado Show and Shine was grueling due to the weather but a positive experience nonetheless.

JBugs had a booth with a few guys from the shop there to hand out freebies and answer customer questions. I was not lucky enough to spend the day with them under the Jbugs pop-up canopy and out of the sun. I had a different task: to take pictures of the vehicles, vendors, car clubs, and individual vehicles I found interesting.

A few hundred pictures later, I still felt like there was a lot more to see. I had it in mind that I would start off by taking pictures of a couple vehicles that I found interesting then ask the owner a few questions, but I found out that there were hundreds of vehicles, each with their own unique story.
Some people rebuilt their vehicles because they simply find joy in restoring old cars. Others rebuild their vehicles with or for a significant other. There were even a few people there that rebuilt their vehicle because of a friend who introduced them to the Vintage Volkswagen scene.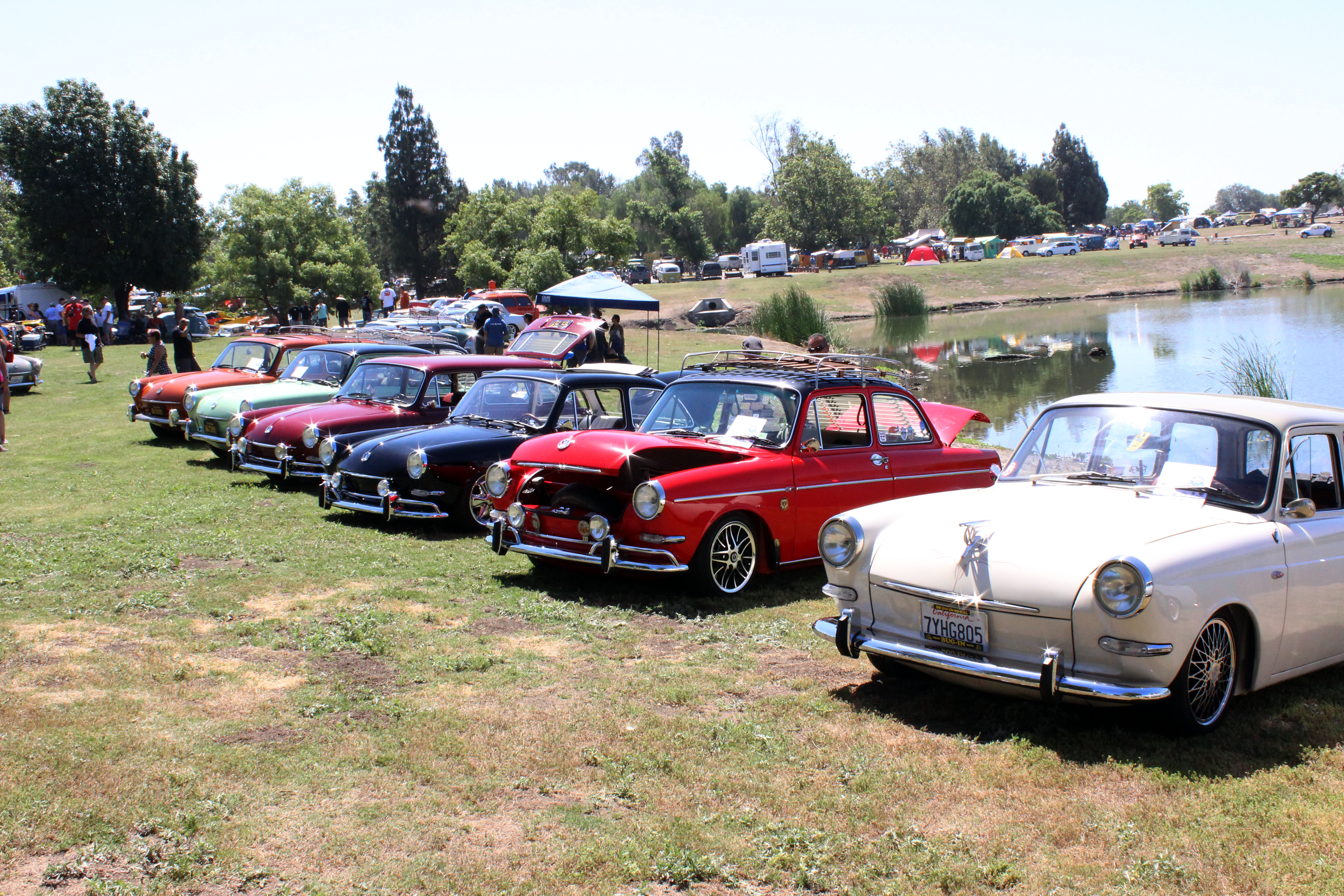 Although I do not own a Volkswagen, I have always been a fan of the Squareback. Compared to the vast number of Beetles and Buses on the road, you don't see many fully restored Squarebacks, or Type 3s in general. El Prado had a whole corner strictly dedicated to Type 3s, and in my opinion, they had the best spot.

Squarebacks, Notchbacks, and Fastbacks were lined up on the side of the lake, had a view of the whole show, and they were the closest to the food and restrooms. VW Things were also abundant at the show. They were located a bit off to the side as well but were also in a good spot. The Things guys had decent tree cover in some areas and they were up on the hill, so they could easily see the sea of VWs that had gathered on the grass for the show.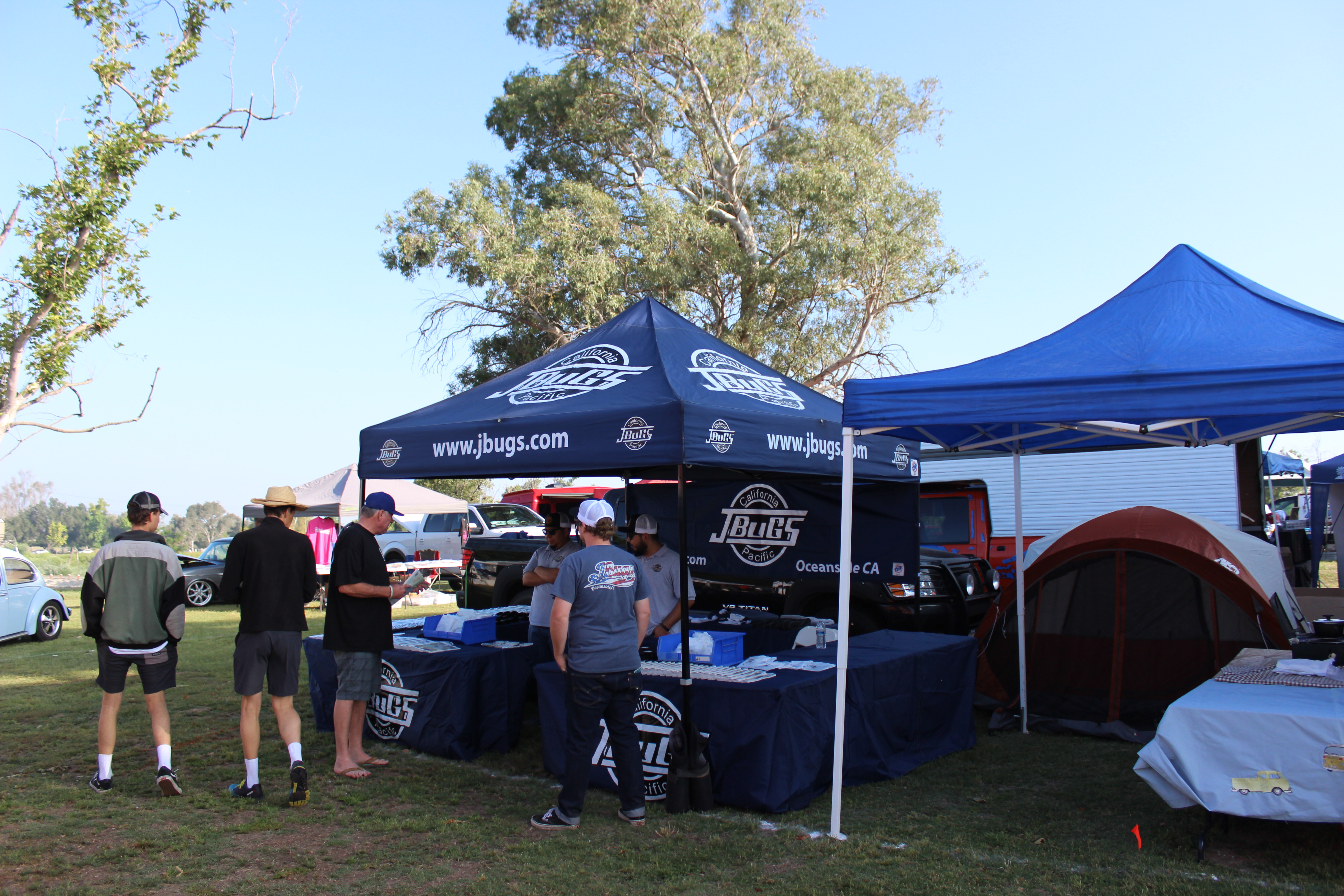 I spent most of my time navigating the crowd and trying to shoot pictures, but once in a while I made it back to the JBugs booth for a breather. Whenever I came back, I noticed how excited people were to be able to stop by our booth, say hi and discuss their projects.

After spending a few days surrounded by VW fanatics, I found that everyone who works on a Volkswagen is eager to learn and share what they have learned through their own personal experiences. As someone who does not have much experience with the Volkswagen community, it was really amazing to see a group of seemingly random people come together and share their individual works of art with one another.