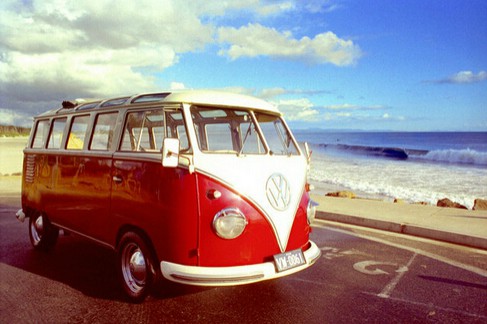 Road Trip Preparation
Here at JBugs, we are all about summer road trips, especially when it is in one of our favorite classic VW's. We decided to put a list together of all the essentials needed before you head out on the road. From the best phone apps (yes, to use while driving) to spare parts, we think we covered just about everything.
These items are important for all vehicle owners, but we have more tools specifically for classic VW owners. We found that all classic VW's have similar problems on long trips, so we compiled a list of items that are a must to bring on road trips. Keep in mind these are just some suggestions, you know your car and your abilities to make road side repairs best. We can tell you from our own experiences though, something as simple as a barrel nut or an electrical terminal and pliers can make the difference between sitting on the side and driving home.
2. Spare parts

Accelerator Cable & Barrel Nut
Fan belt
Fuses
Fuel Filter Hose & Clamps
Set of spark plugs
Points, distributor, rotor arm and dizzy cap
Plug leads
Clutch Cable & Wingnut
Coil
Generator/Alternator Pulley, Shims & Keyway
Vacuum Hose (if you have a vacuum advance distributor)

3. Tools for roadside maintenance

Wheel brace or long breaker bar
Impact sockets
Jack
Lug nuts
Spark plug tool
Vice Grips
Metric Wrench Set
Metric Socket Set with Ratchets & Extensions
Metric Allen Key Set
Screwdriver Set (large, medium & small, Phillips & flathead)
Large Crescent/Adjustable Wrench
Pliers (Bullnose, needle nose, snips/side cutters & electrical)
T handle tool
Electrical Terminal Crimp Ends
Spool of wire
Safety Wire
Zip Ties
Electrical Tape
Duct Tape

4. Replacement fluids

Can of oil
Extra fuel
As well as a funnel and rags
We know that this list may seem a bit overwhelming and most of you are thinking, where am I going to put all of that stuff? But trust us, it is way better to be over-prepared than under-prepared. Especially with all the VW events happening across the country this summer, you need to get yourself ready for some fun in the sun.