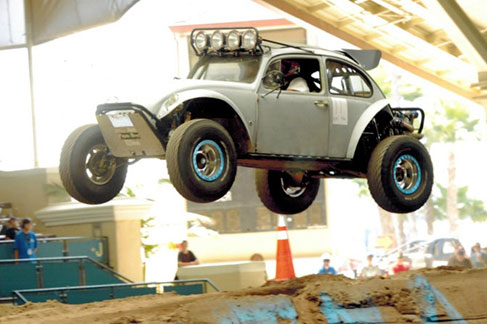 With over 25 years of VW experience and plenty of automotive knowledge, Jaime Marrison began his journey with JBugs as a loyal customer and worked his way to sales team manager. See how he caught "the bug" and became an essential employee here at JBugs.
Ask any VW owner and they will tell you that the place to shop for classic VW parts in the early 90's was Pacific Bugs. They offered high quality, original equipment reproduction VW parts at low costs and provided value to their loyal customers. Just ask our very own Jaime Marrison, a customer of Pacific Bugs for over eight years who became an employee when it was acquired by the Vogl family in 1998 and renamed California Pacific JBugs.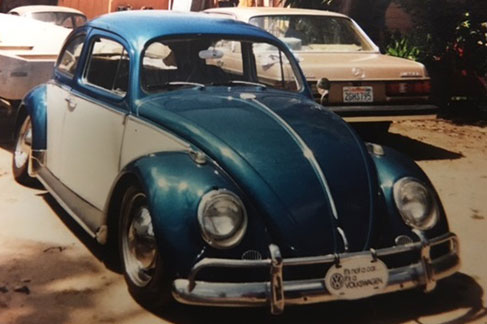 "I had been buying parts from over the Pacific Bugs counter since approximately 1990 and was offered the job by Scott Lorio. After five years, I did take a leave from JBugs for a few years but was invited to come back by Gary [the owner], which I was glad to accept and have been here since." Jaime has worked at many different automotive industry jobs, including auto technician, diagnostic specialist and service writer but his passion is VWs and JBugs had everything he needed and more.
"When I was first hired at California Pacific JBugs, all employees were responsible for just about all aspects of the business. Everybody did what we had to do to keep things going. A typical day for everybody would involve everything from phone sales, shipping/receiving, counter sales, stocking shelves, inventory control and in some cases, catalog design, marketing and web design." With a background in the automotive industry and knowledge of the entire order process, it's no wonder he became the JBugs' sales team manager, as well as the technical assistance line operator.

For some people, answering technical calls may seem tedious and in most cases, repetitive, but for Jaime, he enjoys the challenge of discovering new ways to customize classic VWs. "The most fun of all the technical questions is, 'What can I make out of this thing?' These cars are all pretty unique. They are vehicles you can do just about anything you want to them, whether it is to slam it, Baja it or stick a V-8 and a roll cage in it."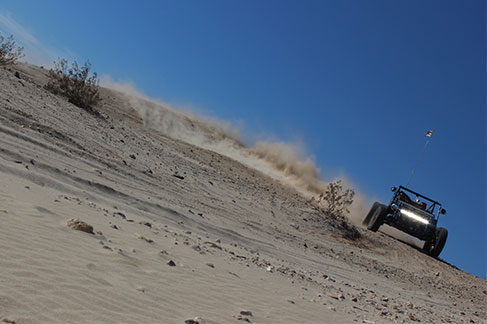 With so many different options for customizing VWs, it can become quite a daunting task to complete a restoration. Jaime's advice to avoid the drawbacks of design is "to make certain that you enjoy the project you are engaged in. I have seen a few people over the years strive to be either original or OEM authentic, only to find out that when the project is complete, they don't really like the car they have so it gets sold. I feel it's ok to break a few authenticity rules if it means you'll wind up with a car you'll actually enjoy."
Jaime's enthusiasm for the unconventional brand began when he was just 14 years old. "A group of high school friends were very heavy into VWs and naturally, I caught the 'bug'. I purchased a pair of basketcase 1964 Beetles, which virtually destroyed by parent's garage and back yard overnight. After two years of tinkering, I had my first car on the road and have never been without a VW since." For over 25 years, Jaime has owned almost 60 different VWs , including a 1963 Notchback, 1973 Camper, 1968 Ghia, 1969 Squareback and multiple Beetles/Bajas. He is currently working on three different VWs: a 1963 Turk L380 Beetle, 1969 Baja Bug and a GTI powered Sandrail.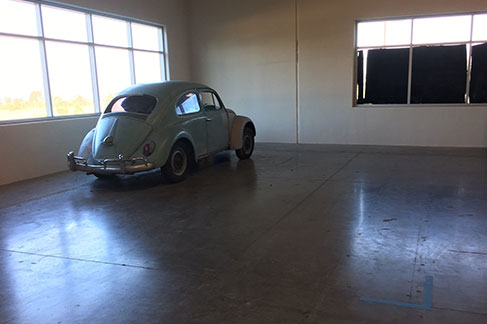 With over 25 years of VW knowledge and plenty of experience in the auto industry, Jaime is a great addition here at JBugs. "I have learned many skills over the years, including sales, business, tuning, welding, steel fabrication, off-roading, making friends, the list goes on. I can honestly say that I am not certain where I would have wound up if it had not been for the VW."

We don't know where he would be either but we sure are glad he's here!